GRATITUDE IN MOTION: An Amazing True Story of Hope, Determination, AND the Everyday Heroes Around Us
Colleen Kelly Alexander, with Jenna Glatzer
"Colleen is a personal inspiration of mine. Her guts, grit and determination alone are enough to embolden anyone who hears her speak. But it is Colleen's great humanity and humility in the face of her challenges that should inspire us all." —Jody Williams, Nobel Peace Prize laureate
"I always said running is the ultimate faith healer, restoring belief not only in oneself but life's possibilities. Colleen brought that message to life and had me thinking of my own possibilities. Colleen's message isn't about how far we can run but how much we can endure just to be part of the running community."—Bart Yasso, Retired Chief Running Officer of Runner's World
"Colleen Kelly Alexander is a living embodiment of resiliency, grace, and gratitude--even in the face of some of the most difficult circumstances imaginable. Read this remarkable memoir. It will lift up your heart with thankfulness and inspiration, just as Colleen has inspired countless everyday heroes who strive to make this world a better place." —Gail McGovern, President and CEO, American Red Cros
"GRATITIUDE IN MOTION is a powerful story of the triumph of one determined and inspiring soul. Colleen Kelly Alexander's vision to 'bring about more humanity and understanding' despite monumental obstacles gives hope to us all. Her story is the gift that the world needs so desperately right now." —Kate Cumbo, PhD, Director of Programs, PeaceJam Foundation
It was a beautiful fall day in Connecticut when Colleen Alexander, a lifelong competitive athlete, rode her bike home from work, having just learned her job with the nonprofit PeaceJam was secure. She had survived a diagnosis of lupus and brain surgery that almost took her life, and was married at last to the love of her life, Sean. Life was good as she met the eyes of a truck driver rolling up to the stop sign beside her. He didn't stop.
The truck hit Colleen, running over her lower body with front and back tires and dragging her across the pavement. As she bled out in the street, nearby strangers surrounded.  A former EMT herself, Colleen knew she had to stay awake. "I've just been reconnected with my soulmate," she told the medic. "We want to have a baby. I can't die now. Please don't let me die." Colleen spent five weeks in a coma and had 29 surgeries. But she survived, and despite losing her job and suffering from PTSD, she began to focus on all the heroes who saved her life. Determined to find a way to make something positive from her pain, she decided she'd run again. She would dedicate her race medals to her heroes, including the multitude of medical staff that aided in her survival.
Since the trauma, Colleen has run 50 races and completed 40 triathlons, including 4 half-Ironman events (1.2-mile swim, 56-mile bike ride, 13.1-mile run). She is now a spokesperson for the Red Cross, and shares her incredible inspirational story to encourage others to take that first step forward.
Colleen Kelly Alexander is a lifelong athlete and motivational speaker. With her indomitable spirit and amazing story of survival, Colleen teaches others how to aim higher, be stronger, and use adversity as a catalyst to make themselves and the world better. She was the executive director of the Common Ground Youth Center in Vermont for eight years, and a regional program manager for PeaceJam, where Nobel Peace Prize laureates mentor youth. She has also worked for, volunteered for, and is heavily involved with the Red Cross. She lives in a New England coastal town with her husband and their three dogs and cat. Find out more at Colleenkellyalexander.com, Facebook/ColleenKellyA or on Twitter @ColleenKellyAl.
Jenna Glatzer (www.jennaglatzer.com) is the author or ghost- writer of twenty-nine books, including Celine Dion's authorized biography and The Marilyn Monroe Treasures. She and her daughter live in New York.
Important Notes Include:
PROFESSIONAL SPEAKER: Colleen Alexander was an established public speaker before her trauma, and continues to speak on topics ranging from personal empowerment and mindset to medical issues like dealing with a major trauma and PTSD to athletics.
Tie-In with Author Speaking Engagements for the Red Cross. Colleen is a spokesperson for the Red Cross and is on the Red Cross Board of Directors in Connecticut, Rhode Island and Massachusetts. January is National Blood Donor Month.
This April, she will be racing the National Women's Half Marathon in Washington, DC.
Healthful Facts: 5 Ways You Can Take Control of Your Body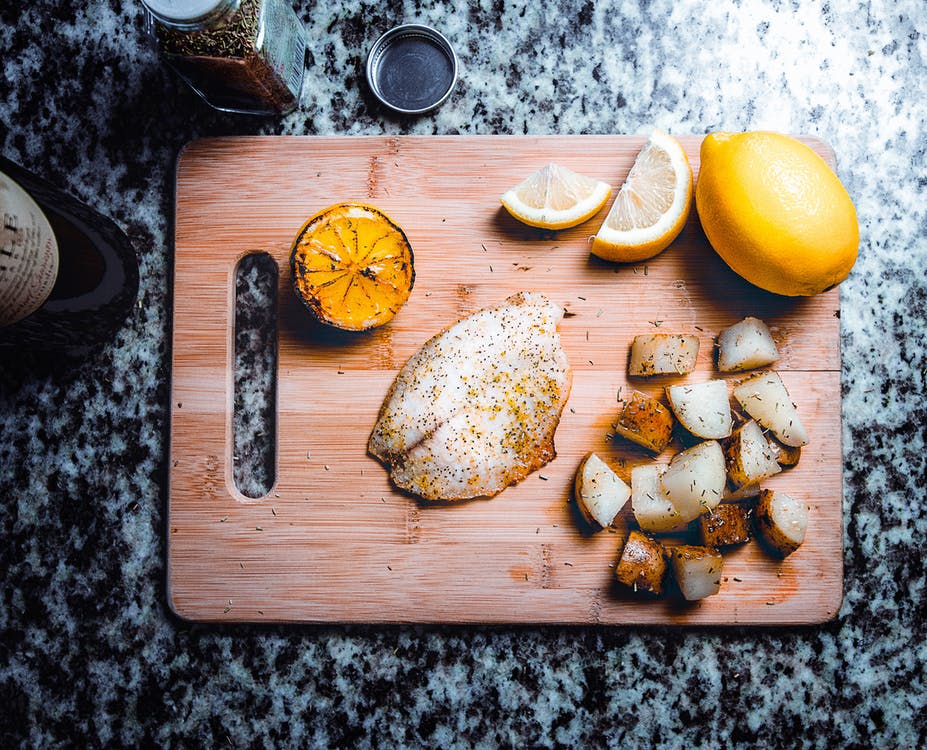 People have ignored their health for all sorts of reasons. For example, some simply were just too busy to worry about their health, but that is changing. More and more people understand how important it is to stay on top of their health. Taking control of your health is not too hard though it does require a bit of an investment on your part.
Knowledge
One of the easiest things you can do is learn what is healthy and what is not. You can take better control of your health if you know what is good for you and what might not be. Talk to a health consultant, and make sure you look up information online to further your education.
Take Action
Knowing what is healthy is one thing, but you also have to make sure you motivate yourself to take action by sticking to specific diets or exercise regimes. You could talk to a dietitian and a fitness trainer to help motivate you if you have trouble doing this step on your own. You can also read a few self-help books, which work for some people.
Choose Care
People who wait to the last minute to seek medical attention hardly put any thought into where they will go for help. You need to value choice, and look for a care center that truly cares for you. For example, you may want to look for a personal dentist such as Smile Makers Dental rather than the closest one to your house. Knowing that the dentist provides trustworthy care is one major step in the right direction.
Supportive Team
Some people may be having a hard time letting go of unhealthy habits. This is normal, but you have to make sure that you have a support system. There are support groups for people having all sorts of issues such as overeating or smoking. Admitting to yourself you have a lack of control is important, and it's yet another step in the right direction.
Peer Pressure
You need make some new friends on this journey of yours that will help focus you and push you. Taking full control of your health is not always easy, so you are going to need friends who care about health as much as you do. Now, those who already have health enthusiast friends may skip this step, but those who do not try to make friends.
There you go, now you know five ways to take control of your health once and for all. Be sure to talk to health care specialists about additional ways you can make this change.
Meghan Belnap / Blogger, Researcher and Freelance Writer

Meghan Belnap is a freelance writer who enjoys spending time with her family. She loves being in the outdoors and exploring new opportunities whenever they arise. Meghan finds happiness in researching new topics that help to expand her horizons. You can often find her buried in a good book or out looking for an adventure. You can connect with her on Facebook right here and Twitter right here.
Healthiest McDonald's Menu Combos That You Can Make Yourself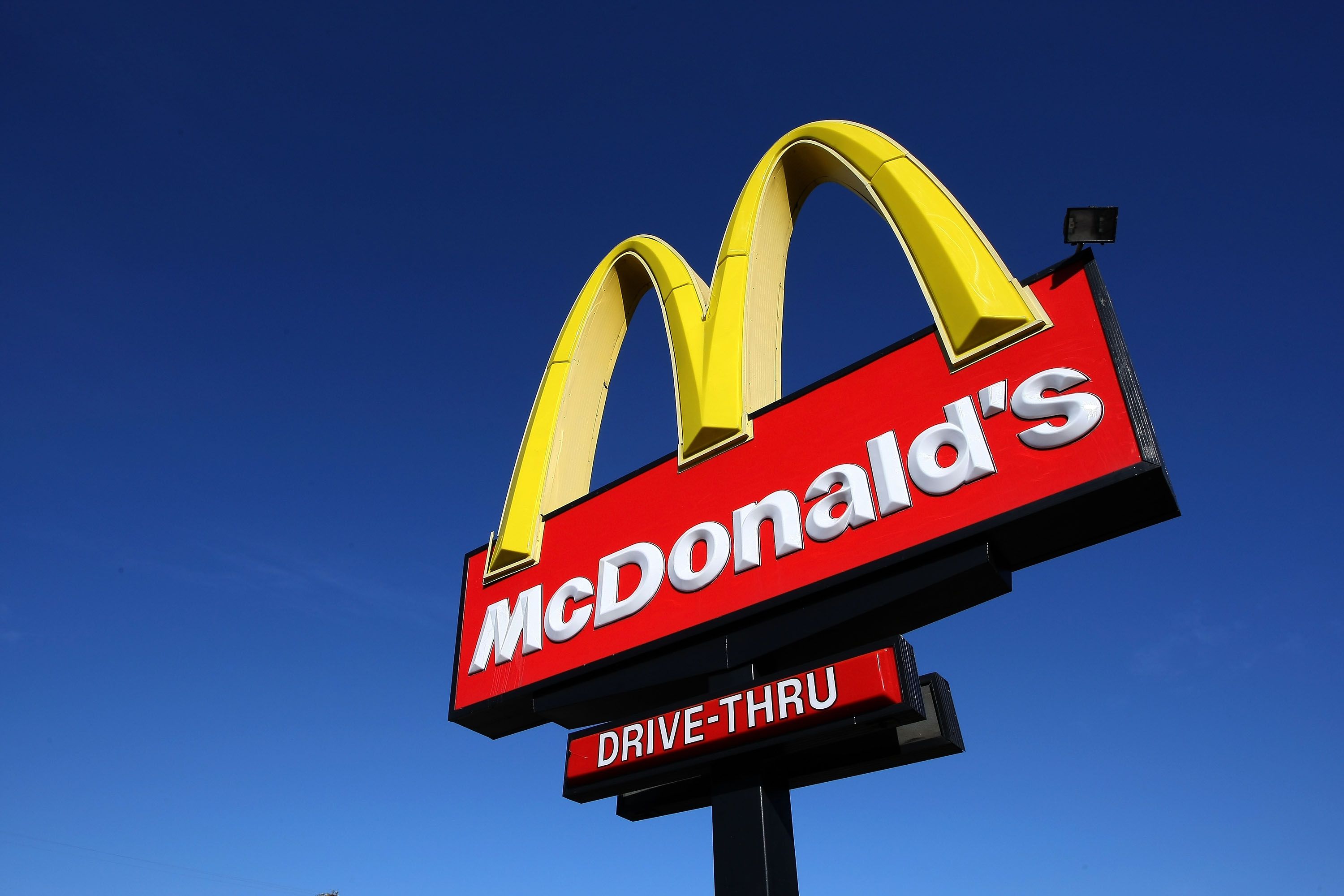 Despite being known as a fast food restaurant chain, Mcdonalds does have items that are lower in calories on their menu. And depending on the meal you choose to order, there are several different ways to enjoy a full meal without busting your calorie or macro count for the day. These orders can come in at under 500 calories. On the catch side you just have to manipulate the order yourself.
Try making some of the following combos at breakfast, lunch or dinner.
Meal 1:
Fruit & Maple Oatmeal: 310 calories
Apple Slices: 15 calories
Coffee: 0 calories (no cream or sugar)
Total: 325 calories
Meal 2:
Fruit and Yogurt Parfait: 150 calories
Coffee: 0 calories (no cream or sugar)
Hash Browns: 150 calories
Total 300 calories
Meal 3:
Egg McMuffin: 290 calories
Hash Browns: 150 calories
Coffee: 0 calories (no cream or sugar)
Total: 440 calories
Meal 4:
Southwest Grilled Chicken Salad (no cheese or tortilla strips): 260 calories
Fruities (Mandarin orange): 35 calories
Total: 295 calories
Meal 5: 
Premium Grilled Chicken Sandwich: 380 calories
Side Salad: (no dressing) 20 calories
Water: 0 calories
Total: 400 calories
Meal 6:
Hamburger: 250 calories
Kids Fries: 110 Calories
Small Diet Soda
Total: 360 calories
Meal 7:
Cheeseburger: 300 calories
Side Salad: 20 calories
Water
Total: 320 calories
Meal 8:
Hamburger: 250 calories
Side Salad: 20 calories
Water
Total 270 calories
Happy do it yourself Mcdonalds creating! Let me know how it goes!

How to Live a Healthy Life Without Spending Too Much Money
Life seems to move along, and so does our health. When money is tight, it's difficult to eat as healthy as you should. Yes, eating organic food is healthier but can become costly if you're not careful. There are ways to get the high cost of food and gym memberships down. Here are some ideas to help.
Eating Affordable Organic Food
You can grow organic fruits and vegetables in your very own garden. If this is not feasible, purchase them from other farmers that grow organic foods. You will want to look for a farmer that grows their food organically but are not organic certified. They cost about 50 percent less than buying your fruits and vegetables elsewhere. Most grocery stores raise the price to pay for their employees and supplier.
Organic is not necessary with fruits and vegetables that have protective layers such as melons and bananas. Some places can verify that the supplier didn't use heavy pesticides on the fruits and vegetables they're selling. Take time to check! Eating healthy on a budget is possible when you look carefully at the meat and produce sales. If you find meat or product sales, buy them first, and you will save money.
Don't Eat Out
Eating out cost extra, don't get me wrong this statement doesn't mean you should never go out to eat. It merely means in moderation. Cooking a meal at home that serves a family of six will cost around $4 a person to prepare, compared to eating out at a restaurant for approximately $15 a person. Naturally, the prices vary depending on what you feel like cooking or where you go out to eat. If you watch what you buy when getting groceries, you will lower your food cost while eating healthier.
Cost Effective Ways to Exercise
Set up a gym at home. Look for gym equipment that people are tired of being in their homes. You can do this by looking at yard sales, checking on Craig's list, or at the gym. For those individuals who can afford to update their gym equipment, they sometimes will give their old stuff away. Others will sell them cheaper than you would get them new. In fact, some still look just as new depending on how often they were used, by the owner.
For aerobics, you could get an affordable exercise DVD or go for a fast pace walk, jog, or run. Nothing says more about exercise than climbing a mountainside. These exercise activities also will build endurance and strength as well. If a home gym isn't for you, shop around for the cheapest gym membership. For that matter, you should see if your employer offers a gym membership discount.
Go to Social Events
Social events help you stay connected with others and have a healthy inner core. Some social events provide food, games, and other activities that will help you to stay healthy and keep the cost down. Keeping yourself healthy is not just about eating correctly, but also has to do with emotional and spiritual connections. Being out in a social atmosphere can also prevent you from becoming depressed, emotionally drained, or disconnected. You can find these types of events at churches, social dances, family gatherings, or just a simple get together with friends.
These ideas will help you efficiently stay healthy while keeping the family budget intact. When leading a healthier lifestyle, it can be rewarding to you and the people around you. Why wait until New Years to begin a more robust lifestyle change, when you can start today. It will become a reality when you are utilizing these helpful information methods.
FEED Your Gut with Genuine Health's fermented organic gut superfoods+
November 15, 2017 (Toronto, ON): The health of our entire body depends on one thing: how happy and healthy our gut microbiome is. Our microbiome is made up of trillions of microorganisms that influence not only our digestion, but also our mood, immunity, and even body composition! As the experts in gut health, Genuine Health understands the importance of a healthy, thriving microbiome and has developed the ULTIMATE nourishment for gut microbes with its NEW fermented organic gut superfoods+.
For the past 25 years, Genuine Health has established itself as a global leader in superfoods, fermentation and the microbiome, and has created its very own PRIME, SEED and FEED approach. With these three easy steps, individuals can keep their gut microbiome on its best behaviour. PRIME the gut with fermented nutrition, SEED the gut with the healthiest live microbes, and FEED the microbes with the ultimate nourishment to keep them happy.
How do you keep your gut microbes happy? PREBIOTICS! We need to eat not only to nourish ourselves but to nourish our microbiome. Prebiotics can also help to produce beneficial short chain fatty acids, improve gut function, help digestion and enhance mineral absorption. But, for many people with digestive issues, most prebiotics can lead to digestive discomfort. The most common type of prebiotic on the market today is made from inulin, which can irritate the gut lining, and may even feed both "good" and "bad" bacteria, and can lead to gas and bloating.
Enter fermented organic gut superfoods+, the ultimate prebiotic gut superfood with a 1-2-3 punch. It includes 21 phytonutrient-rich superfoods, easy-to-tolerate prebiotic fibre, and is fully fermented, all which intensifies the strength of the nutrients, and helps to encourage the growth of "good" bacteria. 1. Phytonutrients are plant nutrients and polyphenols are the best-known class of phytonutrients that provide benefits throughout the body. Each of the ingredients in fermented organic gut superfoods+ were carefully chosen for its high polyphenol content. 2. The rich source of prebiotic fibre is VitaFiber, which is easy-to-tolerate and helps to encourage the growth of good bacteria. 3. fermented organic gut superfoods+ is fully-fermented improving gut microbial profile and increasing the anti-inflammatory properties of phytonutrients by 20%!
"The new fermented organic gut superfoods+ is extremely rich in polyphenols - twice that of even the healthiest mix of a 2-dozen-ingredient salad, and it has the advantage of having the polyphenols microbially transformed pre-consumption through traditional fermentation." – Dr. Alan Logan, ND, FRSH
fermented organic gut superfoods+ is available in unflavoured and unsweetened (stevia-free), Summer Berry & Pomegranate, and Orange Ginger. 21-day - $59.99, and 7-day servings – $24.99. fermented organic gut superfoods+ can be found at your local health food, grocery and drug retailers. Visit www.genuinehealth.com to find a store near you.
About Genuine Heath
For 25 years, Genuine Health has been making natural supplements that people are passionate about because they work. Founder and CEO Stewart Brown's love for natural health started early in life when he suffered with health issues and found solutions through holistic modalities and supplements. Upon opening his own chain of natural supplement stores, he witnessed first-hand how some products worked and some didn't for his customers. He then collaborated with Sam Graci, the formulator of greens+, and experienced the amazing effects of taking a product that makes a real difference to your health. Today, Genuine Health has over 170 products sold in both Canada and the US, and is focused on empowering people to live life with passion by embracing natural health products that improve their lives – every day!
A daily serving of 5 prunes helps slow bone loss and lowers the risk of osteoporosis
TORONTO, Oct. 18, 2017 /CNW/ - Approximately 1.4 million Canadians are living with osteoporosis1, a condition characterized by low bone mass and deterioration of bone tissue. Now, scientific research has found that simply eating a serving of five prunes a day may help slow and prevent bone loss.
Research published in the journal Osteoporosis International,2 studied postmenopausal women with low bone density, who ate 5 to 6 prunes (50g) per day, for a six-month period. The research suggests that this level of consumption was as effective in preventing bone loss as a previous study3 where postmenopausal women consumed 10 to 12 prunes (100g) per day for one year.
"This research is extremely compelling, since women can lose 1 to 1.5 per cent of their bone density annually following menopause," says Dr. Shirin Hooshmand, PhD and lead researcher, of the study, at the School of Exercise and Nutritional Sciences at San Diego State University.
In April 2017, a comprehensive review of 24 studies on prunes and bone health was published in Nutrients.4 The author found that prunes enhance bone formation and exert beneficial effects on bone mineral density.
California prunes are rich in nutrients that are vital for bone health including vitamin K and potassium. Naturally sweet and delicious, a serving of about five prunes is only 100 calories and is a source of dietary fibre.
"Healthy bones are vital to overall wellbeing," says Cara Rosenbloom, RD. "It's excellent news that prunes, a flavourful dried fruit and convenient snack may be helpful for bone health."
The evidence continues to grow and support the fact that incorporating prunes as a regular part of a nutritious diet seems to offer long-term bone health benefits, particularly in postmenopausal women. A larger clinical trial is currently underway, to further explore prunes' effect on bone density and estimated bone strength in postmenopausal women. Research continues to discover the potential mechanism and compounds in prunes that support healthy bones.
In addition to supporting healthy bones, prunes also help support heart and digestive health. Prunes have a low glycemic index, which along with fibre, helps manage blood sugar levels.
For more information on the health benefits of California prunes or for delicious prune recipes and tips, visit: www.californiadriedplums.org or follow on Instagram @CADriedPlumBoard and Twitter @CADriedPlums.
Canadians putting themselves at risk for osteoporosis. Osteoporosis Canada. http://www.osteoporosis.ca/news/press-releases/canadians-putting-themselves-at-risk-for-osteoporosis-survey/ 
Hooshmand S, et al. The effect of two doses of dried plum on bone density and bone biomarkers in osteopenic postmenopausal women: a randomized, controlled trial. Osteoporosis Int. 2016 Jul;27(7):2271-2279. https://www.ncbi.nlm.nih.gov/pubmed/26902092 
Hooshmand S, et al. Comparative Effects of Dried Plum and Dried Apple on Bone in Postmenopausal Women. British Journal of Nutrition 2011;106:923:-930
Wallace TC. Dried Plums, Prunes and Bone Health: A Comprehensive Review. Nutrients. 2017 Apr 19;9(4). https://www.ncbi.nlm.nih.gov/pmc/articles/PMC5409740/
About The California Dried Plum Board (CDPB): The CDPB represents about 800 growers and 29 prune packers, under the authority of the California Secretary of Food and Agriculture. California produces approximately 90 percent of the United States and 40 percent of the world's supply of prunes, a convenient, healthy snack for today's busy lifestyle. CDPB provided partial funding and dried plum products for the various studies.
SOURCE California Dried Plum Board
Top 10 Tips For Healthy Grocery Shopping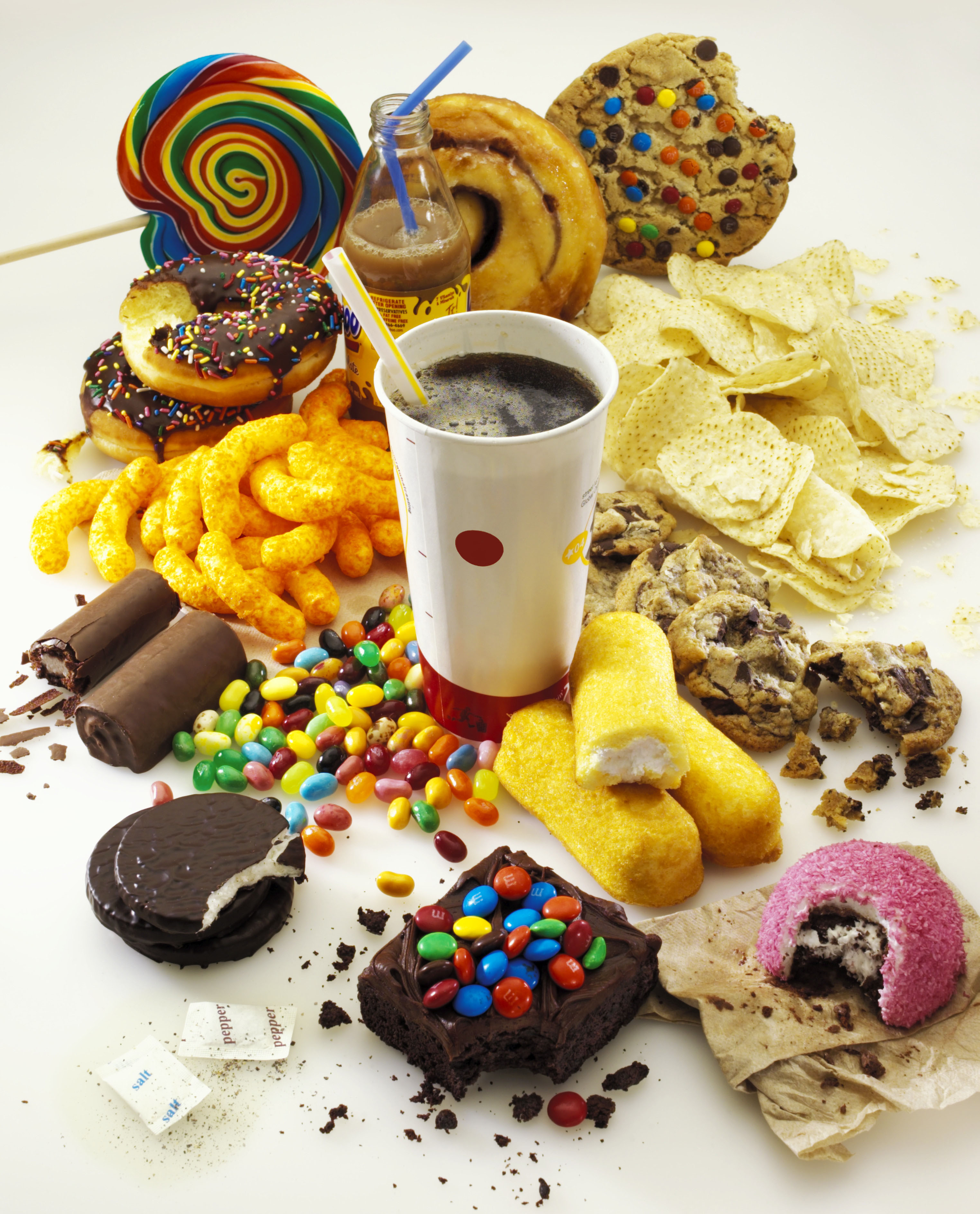 Grocery shopping isn't always easy. It is common to get lost amongst the fancy processed foods, refined sugars and tempting baked goods. To learn how to grocery shop for your health it takes practice. Just like learning to ride a bike takes time so does healthy grocery shopping. You need to choose items you like to eat and not force yourself to buy things that will just end up rotting in your fridge. Also choosing a variety of foods from all four food groups can help you achieve a balanced, healthy eating plan. Here are some healthy grocery shopping tips to help you keep it healthy at the grocery store and choose foods that are good for you.
Make a plan
When you go to the store arrive with a list of what you want to buy that way you are less likely to act on impulse. If you plan the night before what you want to cook for the next few days you can prepare a list of all the food and ingredients that you need to pick up. If you fail to plan you plan to fail. And don't add on any new items that you haven't planned for. Stay on track and don't get distracted by fancy displays or temptations.
Shop on the outside Aisles
Stay on the outside of the aisles. Most processed food is on the shelves in the middle and the fresh and healthy ingredients are on the perimeters. Try to buy a variety of greens and fruits. The brighter the colours in the produce the more packed full of nutrients that there are. If you can stay free of processed foods the more healthy you will be.
Always read the label
Be Smart and If you do venture into the aisle try to avoid foods that contain more than five ingredients, artificial ingredients, or ingredients you can't pronounce. According to Eat Right Ontario "Use the Nutrition Facts table on food labels to choose nutritious products with less fat, saturated fat, trans fat, sugar and sodium. The % Daily Value tells you if the food has a little or a lot of a particular nutrient. 5% DV means a food has a little of a nutrient. 15% DV means a food has a lot of a nutrient. Remember that the calorie and nutrient content that is listed is based on the amount of food specified at the top of the table." Also remember to try buy food that is low in sodium, artificial flavours and preservatives.
Be careful with dairy
Dairy can be good but in moderation. A good way to stay healthy with cheese or dairy products is to choose lower fat milk and alternatives. Buy skim, 1% or 2% milk or a milk alternative such as almond, rice or coconut. You can always take your time to compare the Nutrition Facts table on packaged foods to help you select lower fat milk alternatives like low fat yogurt and cheeses.
Shop with your children
Bring your kids with you to help teach them the importance of healthy eating. Children may forget what you say but they will always remember what you did. If you have older kids you can give them each part of the list and create a scavenger hunt. This make shopping fun for the whole family.
Say no to commercial marketing
By commercial marketing we mean cartoons and characters that are targeting your children. If you don't want you or your kids eating junk food, definitely don't have them in the house. These include cereals, bars and bags that have cute writing, sponsored marketing or have an animal that is depicted by a cartoon. Most of the time this food is packed with additives, preservatives, excess sodium and processed sugars.
Use Coupons
Don't be afraid to cut up some coupons to save money. Yes sometimes eating healthy and/or organic can be a bit expensive, but if you look for deals and use coupons it doesn't have to be. You can find lots of great deals online or in your local flyers. This will help cut the costs and help you organize your shopping trip before you even leave your house.
Shop local
Healthy food that is grown locally can often times be much more affordable from farms and markets than your giant chain supermarket. Google a list of local markets and farms and don't be afraid to try and make a deal if you plan on using them a lot. And nothing is better than supporting local businesses.
If you're on a budget
If you are on a budget or cant get to a local market or farm and have to go to the big chain grocery and the money in your pocket doesn't agree with the cost of fresh food and produce it is ok to choose frozen or canned vegetables and fruits in water. Just make sure that there are no added sugars, saturated and trans fat, or salt.
Use your own self motivation
Go shopping after workout but only if you have had a post workout shake or meal. After a good sweat and have training on your mind, you're less likely to buy junk that will reject everything you just did. Plus you don't want all that hard work in the gym to just be reversed by making a bad impulsive choice.
You can learn how to make healthy grocery shopping a habit and you can even involve your children. Plan ahead thinking about all of the food groups, try to stick to foods that you and your family enjoy, and don't be scared to ask questions when you go to the grocery store, farm or market and remember if it's not fresh always check the label and the ingredients that go into the food that you are consuming. Happy healthy grocery shopping!
'Carnivore-approved' recipe book The Edgy Veg
turns traditional vegan cuisine upside down with delicious twists on classic comfort foods & fast food favs
TORONTO, ON –
Host of YouTube sensation
The Edgy Veg
,
Candice Hutchings
takes readers on a fun, quirky, flavour-packed, culinary adventure with the launch of her book,
The Edgy Veg: 138 Carnivore-Approved Vegan Recipes
.
Moving away from the ubiquitous spiralized zucchini noodles of Instagram and away fromboring salads and smoothies, The Edgy Veg features 138 recipes that satisfy the need for comfort food, fast food favourites, food-nerd obsessions and insatiable childhood and adult cravings.
Every recipe will be enjoyed by vegans, vegetarians and omnivores alike — and they are all approved by Candice's husband James, former meat and cheese‑loving guy. The Edgy Veg is a fabulously fun food movement seeking to revolutionize and redefine vegan food as we know it.
"This is the book that every vegan, non-vegan, wannabe vegan, thinking-about-going-vegan and carnivore-that-loves-animals needs in their life. The main goal writing this book,was to tackle drool-worthy dishes that the world can't believe are meat and dairy-free. I cannot wait for our Veg Squad to fool their friends and families with recipes like mac and cheese, burgers, salads-that-don't-suck, and ice cream," says Hutchings. "I am so excited to be part of the landscape that brings plant-based cooking to the mainstream and proves that a vegan diet can include the comfort foods we all grew up eating."
The book features all new recipes (not seen on the blog or on their YouTube channel) along with a selection of hand-picked fan favourites. Included are brunch staples such as the incredibly indulgent Veggs Benedict, cocktails including Ginger Kombucha Mimosa, sweet treats like Candice's Thank You Very Matcha Ice Cream, and more mains than you can count.
Breaking down the essentials on how to make meat and dairy replacements, The Edgy Veg also offers extensive advice on how to stock a vegan kitchen and pantry, which both experienced chefs and first-time vegan cooks will love.
It's time to take vegan cooking to the next level. It's time for more dad jokes than you can count. It's time for The Edgy Veg.
The Edgy Veg cover
The Edgy Veg will be available online and in-store on October 16, 2017 for $32.95.
About Candice Hutchings
Co-Founder, Creator, Chef and Resident Mad Food Scientist, Candice Hutchings is the brains and creativity behind The Edgy Veg. Candice develops all food creations and is the on-screen talent bringing delicious vegan recipes to the world. Soon after starting The Edgy Veg blog, Candice was eager to further her food education and spent many years deeply involved in the health, raw food and vegan space in Toronto, including managing a raw food restaurant and juice cleansing company.
Candice and husband James Aita currently reside in Toronto and can be found creating new vegan recipes and cracking bad dad jokes on their Youtube channel, The Edgy Veg, which has over 240,000+ subscribers and 630,000+ monthly views
How to Maximize Your Gains with Pre and Post Workout Nutrition
People who work out often face a dilemma in choosing what food to eat. Some opt to eat light snacks before working out and eat a heavy meal afterward. However, proper timing is as important as what food you eat. During workouts, the body needs fuel to function properly. The muscles also need to regenerate after a stressful activity to prevent weakness and injury.
Proper nutrition is crucial to prepare your body for a physical exercise. Your body also needs to recover after a physical training. What you eat and when to eat should be part of your fitness regimen so you can get the best workout gains.
Consuming a proper diet before and after a workout has a lot of benefits. First, you get to maximize your time in the gym because your body is fuelled properly. Second, your muscles recover faster and you won't feel fatigued or weak right after. Last, you are less prone to injuries because your muscles repair quickly.
Read on to learn some tips on how you can maximize your gains with proper pre- and post-workout nutrition:
Nutrition Based on Type of Training
What is your usual training regimen? Different activities require different amounts of nutrition. This helps athletes and ordinary people fuel up before a workout and recover afterward.
Cardio training requires endurance. When you eat is a bigger factor than what you eat. It is best to consume a full meal at least 60 to 90 minutes before your workout. This allows the food to digest properly and give you enough energy without feeling sluggish. Eat a diet that is low in fat and sugar, moderate in protein, and high in complex carbohydrates.
Protein should be consumed within the 20-minute metabolic period. You should also consume electrolytes to rehydrate your body and replenish glycogen stores. Protein helps your muscles repair themselves after a strenuous activity. After an hour, consume a meal with small servings but prioritize simple carbs and proteins.
Strength training requires strength and endurance. Eating the proper food before a workout allows you to perform to the fullest.
1 to 2 hours before your session, eat a balanced meal of complex carbs and protein. Carbs help prevent your muscles from getting weak. Proteins help your muscles repair themselves. It would also be best to drink water or sports drinks every 20 minutes into your session. Water rehydrates your body and sports drinks contain carbs that boost your energy.
After your training session, consume a full meal that is high in proteins. The amino acids in proteins help repair worn-out muscles.
Race and Marathon Training
If you are going to run the next day and need to prep, make sure that your body gets enough nutrition. Eating properly before your training helps you perform better.
The night before your training, consume a meal that is low in fiber and fat but high in carbs. In the morning, make sure your breakfast is high in carbs such as whole-grain cereals, whole wheat toast, and bananas.
During training, make sure you drink 3 to 6 ounces of fluid every 20 minutes into your session. Don't forget to weigh yourself before and after a workout. Why? After your exercise, you should replenish your fluid intake. You should drink 16 ounces of fluid for every pound of sweat that you lost. Consume 4 ounces of tart cherry juice after your workout. Cherry juice works best in muscle recovery and helps reduce muscle damage and inflammation so you don't get muscle cramps.
What to Eat Before and After a Workout
What about for regular fitness buffs? What food can you eat before and after a physical exercise? Well, you also need to ensure that you get proper nutrition. Don't worry, you won't get fat. Make sure to follow these tips for a more effective workout gain.
Eat a full meal 1.5 to 2 hours before working out. This allows you to properly digest the food and still have enough energy. Consume a balanced meal of protein and complex carbs. Protein is great for muscle regeneration.
Complex carbs digest more slowly but without the sluggish feeling. Also, complex carbs help the muscles retain glycogen stores. When your body retains more glycogen, the more weights you can lift and the more energy you have.
It is also best to take supplements before your training session. B-vitamins provides more energy to fuel your workout. Ginko biloba and tyrosine motivates you to go through your sessions as they improve concentration and mental focus.
Some take creatine to quickly build muscle and increase water retention in the muscles. However, creatine can cause overexertion and damage the muscles. It would be best to find supplements without creatine and work on having proper nutrition.
Here's a list of foods that are recommended for a pre-workout meal:
whole grain oats
brown grains
brown rice
full-fat yogurt or Greek yogurt
granola bars with nuts
berries
almond milk
high-protein oatmeal
bananas
apples
peanut butter
hard-boiled egg
avocados
lean chicken
sweet potatoes
green beans
After working out, your body craves for carbs. You will also feel thirsty because of the water that you lost through sweating. Your muscles will also feel tired and aching. Proper nutrition after a strenuous activity helps you recover from these effects.
Consume proteins and electrolytes within the 20-minute metabolic period after a workout. At this time, your body absorbs more nutrients effectively. After an hour or two, eat a full meal composed of simple carbs and high-protein. Simple carbs help replenish the glycogen stores essential to muscle recovery.
Carbs also reintroduce glucose into your body. After a workout, your blood sugar drops because your muscles have already consumed the glycogen stores. This explains why you feel irritable and weak if you don't eat. Proteins help keep you full, restores the lost nutrients, and suppresses your appetite so your body doesn't crash.
What about for people who workout at night? Can you still consume a full meal before retiring to bed? You should. Your body still needs to recover and repair itself, so it needs proper nutrition. Otherwise, starving yourself leads to weakness, sleep problems, and you may be prone to injuries such as muscle cramps.
Here are some nutritious foods you can eat after a workout:
hummus and pita bread
tuna or salmon
vegetables such as spinach, broccoli, butternut squash and carrots
eggs
nuts
sweet potatoes
fruits such as bananas, apples, bananas, berries, avocado
lean chicken
pasta
olive oil
white bread
dark chocolate
Conclusion
Eating a proper diet is essential to healthy living. For people who are always on the go or have an active lifestyle, the more that you need to increase your intake of proteins and healthy carbs. People who are into sports, fitness training, strength training or aerobics should not rob themselves of food when they feel hungry. Proper nutrition and proper timing has more benefits and helps you achieve the maximum gains from your workout.
If you haven't started, why don't you go ahead and plan your meals for the week?
Author Bio
| | |
| --- | --- |
|   | Annie Jones is the person behind BoostBodyFit. She started off a bit on the chubby side but went through a transformation. She looks and feels great. Say Hi to Annie on Twitter, Facebook |