14 Weeks Out - Not Every Day Is Perfect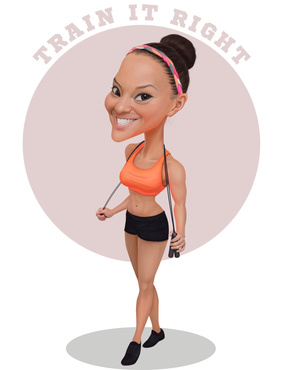 As you guys know I am in Prep for OPA provincials. I compete in figure competitions. My photos show a strong physique but it takes a lot to get there both mentally and physically.
Lately I have been feeling more stressed than ever with life things. I have a lot on my mind. So I wanted to sit down and write to all my competitor friends, fans and any one else who is interested about how everyday is not perfect. Especially on prep.
On prep you often times have good days and bad days (I mean really bad days). Days where you're tired, hungry, upset, stressed or maybe all of those at once. And then if you are a woman and its that time of the month things seem 1000x worse.
You can't let those bad days throw you off track. You can't let those bad days, slip ups, mistakes or things that are out of your control dictate the rest of your day, week, month or prep. You have to be better than them. You need to learn to move on, move past them and make the rest of whatever is left worth it. Give it your all. Your 110%.
Every prep is a learning experience. A chance to gain knowledge, learn, grow and figure out what works well for you. And if you are lucky you will have a support system. That one person, group of people or even your coach that will listen, understand and support. You need to have at least one person on your side, rooting for you, in your corner and who can empathize what you are going through. Let it out, vent, cry but do not keep those emotions inside. Thats when more stress and problems occur. This will lead to elevated cortisol, hinder your progress and ultimately hinder your prep.
Let go of the people or person who holds you back. The ones who aren't on your side or in your corner rooting for you. Prep is a time to be selfish, put yourself first and do whatever it takes to get you to your goal. Its ok to go through emotions. There is nothing wrong with you. It's a normal part of prep when you are pushing your body to the limit. You are not alone. I have been there and so have many other competitors.
You got this!