73 Year Old Raw Vegan Karyn Calabrese Appointed to Advisory Council of The Vegan Museum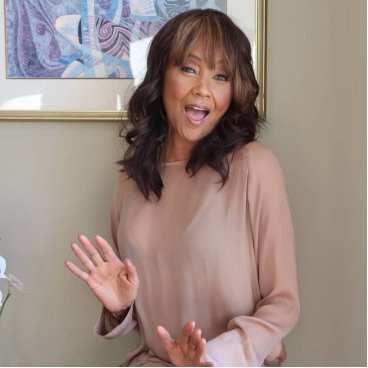 CHICAGO​ — As part of The National Vegetarian Museum announcement of its new name 'The Vegan Museum,' the Board of Directors also announced a new advisory council including influential plant-based leaders. Renowned raw foodist Karyn Calabrese was named among the inductees. "To me, the word "vegan" starts with the memories of all of the women in my family dying overweight and very young. My mom died at 48. My grandmother at 50 and my great-grandmother at 60. It brings be back to when I was very sickly. I was just very fortunate, blessed to meet the right people at the right time — and among them was Kay Stepkin, the founder of the Vegan Museum. Every member of this council is in inspiration and I'm honored to be part of this impactful initiative." Other council members include: Dr. Michael Greger (author of New York Times Bestseller ​How Not to Die​), Dr. Caldwell Esselstyn (author of New York Times Bestseller​ Prevent and Reverse Heart Disease)​ , and Chicago-based Dr. Kim A. Williams (Chief of the Division of Cardiology at Rush University Medical Center). With the name change, the board hopes to clarify their mission as a vegan organization. According to founder Kay Stepkin, "​Nothing in our perspective has changed, simply our name." Founded in 2017 The Vegan Museum is the only institution of its kind, dedicated to chronicling the rich history of the vegetarian movement in the United States. The museum's mission is to "promote the values and benefits of veganism for human health, the environment, and the honoring of all life". The name change will be announced on September 2 to coincide with what would have been the 110th birthday of Vegan Society founder Donald Watson, who coined the term 'vegan'. In addition to the name change, the advisory council will include influential vegans from Chicago and elsewhere. In its current form The Vegan Museum is a traveling exhibit that has been displayed in various locations around the Chicagoland area. The museum is best known for its events, which feature compelling content including speakers such as Victoria Moran, Jill Keb, and Robert Grillo, book readings, film screenings, and vegan cooking demonstrations. The museum has also created an interactive story map, detailing Illinois' role in vegetarian and vegan history. Such points of interest include vegetarianism at the World's Columbian Exposition in 1893, an advertisement for Chicago's first vegetarian restaurants, and an early copy of Vegetarian Times. In order to be more accessible to its patrons, the Museum will be creating a companion story map chronicling the development of vegetarianism and veganism across the United States.
Advisory Council Members include Elysabeth Alfano (host of the Plantbased Business Hour​ and ​Awesome Vegans​ Podcast), Dr. Neal Barnard (President and founder of the Physicians Committee for Responsible Medicine), Karyn Calabrese (restaurateur, author, 'Queen of Chicago's Raw Food Movement'), Jeffery Spitz Cohan (Executive Director of Jewish Veg), Carol D'Anca (Integrative Nutritionist and author), Anne Dinshah (vice-president of the American Vegan Society), Dr. Caldwell Esselstyn (author of Prevent and Reverse Heart Disease​), Dr. Michael Greger(author of How Not to Die)​, Robert Grillo (author and activist), Dr. Michael Klaper (featured in ​What the Health​ and ​Cowspiracy​), Vance Lehmkuhl(Director of Communications for the American Vegan Society), Victoria Moran(podcast host and author of Main Street Vegan​), Jeff and Sabrina Nelson(founders of VegSource), John Robbins (author of Diet for a New America), Milo Runkle (founder of Mercy for Animals and co-founder of The Good Food Institute), Christopher Sebastian (vegan and social justice advocate), Charles Stahler (co-director of The Vegetarian Resource Group), Dr. Casey Taft (co-owner of Vegan Publishers), Seth Tibbott (founder of Tofurky), Eloísa Trinidad(activist and organizer), Jane Velez-Mitchell (creator of Jane Unchained News Network), Dr. Kim A Williams (Chief of the Division of Cardiology at Rush University Medical Center), and Eunice Wong (actor, author, and activist). The Board of Directors includes Kay Stepkin (former Chicago Tribune columnist and restaurateur), Dr. Ashwani Garg (Family Medicine Specialist), and Dr. Connie Johnston (co-author/editor of Humans and Animals: A Geography of Coexistence)​. Board of Director members Kay Stepkin, Dr. Garg, and Dr. Johnston are all available to interview.