4 Safety Measures for Biking in the Mountains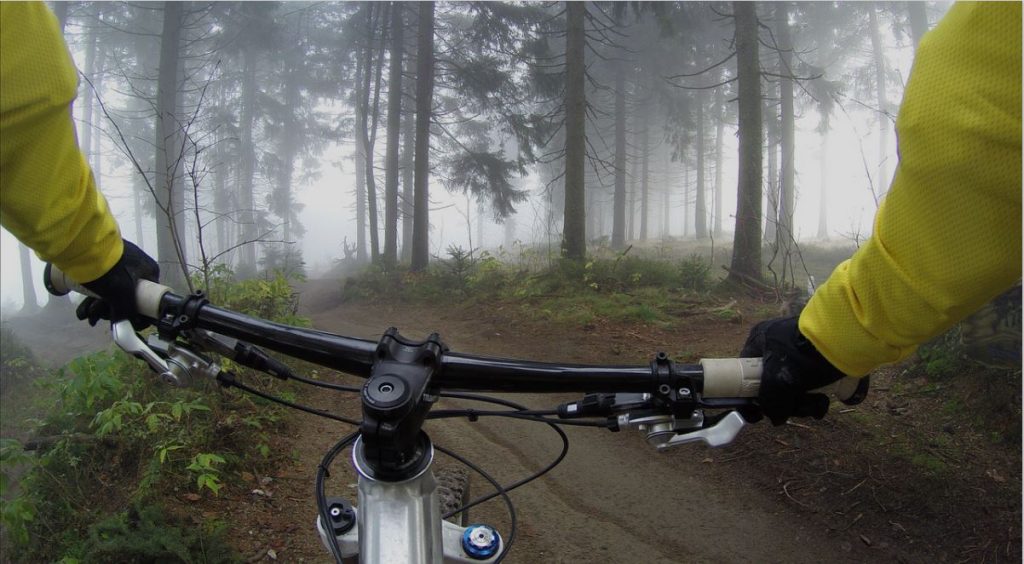 Mountain biking can be a fun and freeing experience, but you could also find yourself in danger when you least expect it. Knowing what to do in dangerous situations can help you get through the ordeals safer. You may also be able to avoid a lot of these dangers by taking some additional precautions beforehand. Here are four safety measure to take for biking in the mountains.
Bring an Emergency Kit
An emergency kit containing adhesive bandages, alcohol wipes, antibiotic ointment and other first aid supplies can come in handy if you get into an accident and hurt yourself. Tweezers, scissors and gloves will also be good to have in your kit. The best kits feature multiple compartments that are clearly labeled to make finding specific items easier. These kits can be stored in a backpack or even clipped to the side of your bike.
Wear Protective Gear
Wearing protective gear will be especially important when mountain biking. A durable helmet should always be worn, but gloves along with protective shorts or pants can also keep parts of your body safeguarded. Knee, elbow and shin pads can help cushion your body if you happen to fall off your bike. Wearing sunglasses or some other type of safety glasses is also advisable. Even the clothesyou wear can effect your safety and should be taken into consideration.
Know the Nearest Emergency Facility
Knowing the name and exact location of the nearest emergency facility will make it easier for you to reach it or be transported there by someone else if you require urgent medical care. It's a good idea to map out your route to learn where the nearest urgent care centersare and exactly how far they're located from specific points along your route. Bringing a phone that won't lose service while you're in the mountains will allow you to call for help if you need to be rescued.
Don't Venture Solo
Going alone on your bike ride through the mountains will leave you especially vulnerable to dangers that may be lurking. Having a buddy ride with you or joining a group of other mountain bikers can make your time in the mountains safer. If you happen to get injured or find yourself in another situation that's potentially dangerous, the person or people who are with you can get you the necessary help much quicker.
Going on a bike ride in the mountains can be a much safer and more enjoyable experience if you do everything possible to keep yourself out of harm's way. Taking the extra time to prepare yourself for your journey properly can go a long way in keeping you safe.