4 Ways to Improve Your Health through Swimming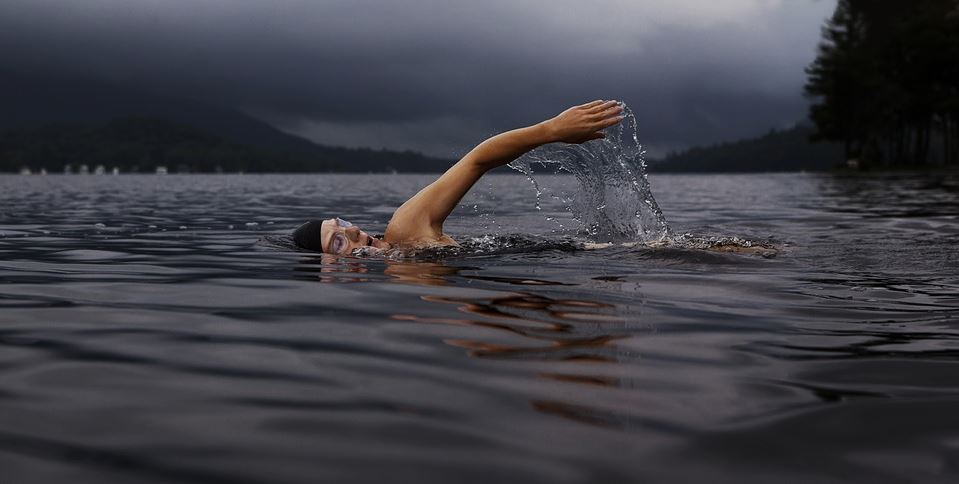 Swimming is one of the best fitness activities for overall health. Regardless of your age, body type or any physical limitations you might have, there are many ways to enjoy swimming that can help you reach your wellness goals. Here are just four ways to approach your wellness goals through swimming.
Try Water Aerobics
Instead of breaking a sweat in a gym, you can perform water aerobic exercises and get a great cardiovascular workout. One of the best aspects of water aerobics is that it's a low-impact fitness activity that's easier on bones and joints. Most organized group workout sessions last an hour and are led by a qualified instructor who guides participants through a series of exercises to help burn calories, tone muscles and improve blood circulation. Water aerobics are generally considered a safe and effective way for beginners to start working out. The best way to get into water aerobics would be to contact your local rec center or public pool and ask about lessons that they may offer.
Use a Swim Spa
If you want the feeling of swimming in an open body of water without having to go to a public pool, a lake or the ocean, a swim spa may be right for you. The swimming action in these types of spas from Marquis Spasand other top manufacturers is created by smooth currents that flow against your body as you perform swim strokes. This gives you all of the benefits of swimming against a current in a lake or river, but without the health risks that come with river and lake water being deep and unfiltered. Current flow and water temperature can be adjusted to achieve realistic effects while maintaining healthy temperatures.
Incorporate Relaxation Techniques
Along with giving your body a good workout, you can use the water to aid you as you try different relaxation techniques to calm your body and mind. HowStuffWorks.com suggests trying progressive muscle relaxation, yoga or mindful meditation to achieve the desired results. You can perform these relaxation exercises in a temperature controlled pool or spa. There might also be classes in your area at a health club or public swimming pool that teach these techniques. Even basic laps and other swimming exercises in heated water can be incredibly beneficial to your muscles, as the heat helps keep them relaxed while you work out to avoid cramping, straining, and encouraging your body's natural detoxification processes.
Swim Laps
Simply swimming some laps in a pool can help keep you fit. If you're really serious about fitness, you can visit a local public pool that's Olympic-sized and find out when they have sessions open for lap swimming. Swimming laps regularly will be especially helpful if you ever want to eventually enter swim meets to compete against others. During your laps, you can perfect techniques in your crawl stroke, backstroke or butterfly stroke as you channel your inner Michael Phelps. Swimming laps not only builds up your core muscles, but it also helps strengthen your lungs and heart.
Swimming doesn't have to be a one-dimensional activity. By adding some variety to your aquatic workouts, you can get into better shape and live a healthier lifestyle in more ways than you've probably imagined.