5 keys to successfully maintain a healthy work like balance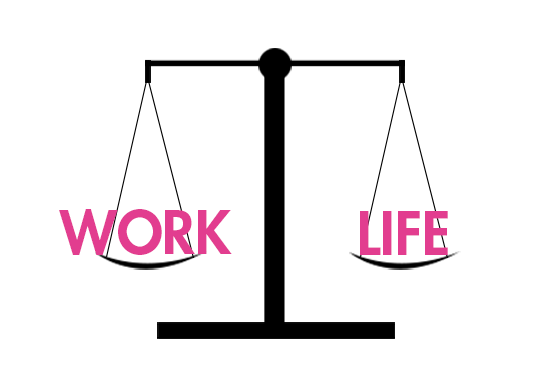 "The only tasks that gets done are the ones that have become urgent, but often aren't very important."
Stephen Covey.
We needn't have the grey matter of "7 Habits of Highly Effective People" author to know what he was referring to. We tend to figure out the importance of tasks for ourselves and prioritize work accordingly. Which is to say, I suspect you may not even be able to see daylight if you haven't followed the given below tenets. We have been through it so many times at workplaces. And, before I exaggerate my suspicion to the far-side; let us skip daylight and sleep in after work.
Five Tenets of Work-Life Balance
#1. Walk the work tightrope with bare minimum tools.
In this respect, Phillip Petit had once said - "In one year I taught myself all the things you could do on a wire... But, I thought - "What is the big deal here?".
Of, course. There wasn't much distance between Work and Life for the talented high-wire artist to perform Bicycle and Unicycle. And, it is for a reason Petit 'pranced back and forth' on a wire amidst Notre Dame de Paris. Less is more, no doubt about it. And, despite being lesser mortals, we can also afford to imbibe the same principle and rely on basic tools to perform specific tasks. If it is to solve a formula, you use either the calculator or the smartphone. If you need to Skype your Boss or Superior? The Laptop, not a smartphone, comes in handy. That separates the personal and professional from one another and reduces the effort involved to bare-minimum.
#2. Be Self Reliant, take effort to know the Job fully.
For a novice, it's tricky to figure out the intricacies of certain jobs. For instance, Interns take time to know the principle of Debit and Credit, unlike Chartered Accountants. Trust me, I have been through it. And instead of relying on Man Friday's, I feel I should have invested myself in learning the art firsthand. When in doubt, always remember one thing. The job which takes appreciably longer would prove to be the least important in the future not least Debit, and Credit. Enjoy whilst it lasts, takes your time to settle into newer workplaces, and try to understand the nature of the job fully.
#3. Engage in Office Politics: It's Your 'Trump' Card!
Being a Non-American, I can only imagine how corporates reacted to Donald Trump's victory in the recently concluded Presidential elections. In case if you didn't know anything about that; you might have been the odd one out, at the office. Don't be. For at work, everyone embarks on political talks: The Left vs Right, The US vs Them. Or, the Haves Versus Have-nots in case if you are an American. As much as we need to avoid that; knowing what is going around helps you to stay connect.
#4.  Build a Social Network, avoid trolling people.
If you are an underperformer, the last thing you would want is to spread rumors to troll others. Everyone gauges your skill based on the way you conduct yourselves. And, not only that, you must make your presence felt so that stakeholders shall take notice. That is key to maintaining relationships with clients, peers, superiors, subordinates; the families of the peers and the clients of the clients etc. Being an extrovert is a choice you must make. No one can make that choice for you.
#5. Do that, but self-troll yourself to light up Breakrooms.
Nothing like having a good laugh at breakrooms. Use breaks appropriately to stay in touch with people from different departments. Forget about qualification, work knowledge, rank, political influence, experience etc. And, work and live amongst a consortium like any Tom, Dick, and Harry. In case if you have noticed, managers often indulge in such kind of things. They may not succeed in what they do, but you could see their effort to shed vanity in favor of a good laugh. You may or may not be a successful manager, but you can manage the workload if you try and embody this innate quality.
Learn to Embrace Challenges without a hitch!
Those who haven't seen the italicized double entendre atop - let us skip daylight and sleep in after work - would know the difficulty of work from home. A home office may not give you the option to mingle with people. To ensure you are on the right career track, though, just listen to what experts say:
"If you're offered a seat on a rocket ship, you don't ask what seat. You just get on."
Eric Schmidt, Ex-Google CEO.
Or,
"Love your job but don't love your company, because you may not know when your company stops loving you."
APJ Abdul Kalam.
Both have a point, but we are living in a space where one must stay in between the safest job and the riskiest. Having a freelance Job supports your original job, and helps you improve the skills gradually. In case if it doesn't? Your career needs a serious relook if not work-life balance. People at times make it up as an excuse, you see, to do something they may not wish to. Okay - Wishful thinking - now we are half way there, to the least important habit this side of Covey.
Author- bio: Levin George is a Search Engine Optimizer at OfficeRock.com. He actively pursues interests related to latest internet marketing trends. He spends his leisure time reading, meditating and enjoying the joys of technology.