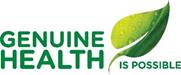 The movement of people taking better care of themselves is on the rise. Nutritional supplements are growing – there are yoga studios on every corner, and hipster juice bars on every other corner – all in the name of achieving incredible health.  A big component of that is getting more fruits and veggies. It's true that every little bit counts, but have you ever stopped to wonder how much goodness is in that "all-in-one" tub or $8 juice? Not as much as you'd think. The need for proven, clean nutrition is more important than ever, and the solution is greens+.

Boost your nutritional intake, energy and vitality with Canada's first and only research-proven superfood formula that offers a greater quantity and richer variety than everyday, healthy foods – with up to 350% more concentrated phytonutrient content vs. competing green superfoods! Backed by nine research studies, Genuine Health is the leader in green food nourishment and just one serving of greens+ daily provides a synergistic blend of over 23 plant-based essential nutrients in a formula that is high alkaline-forming and rich in antioxidants.

To the nutrition geeks at heart, the people at Genuine Health knew the value of fruits and veggies when they launched greens+ almost 25 years ago. Standing the test of time as Canada's favourite superfood supplement, greens+ provides consumers with results that they feel. The concentrated formula of phyto (plant) nutrients contributes to a healthy gut; supports liver function and a healthy brain; boosts mood and energy; balances hormones, and builds your immune system among many other amazing benefits! How do the phytonutrients in greens+ stack up against popular juice and smoothie foods, and other green food supplements? Genuine Health put greens+ under the microscope alongside some nutritionally potent foods to compare phytonutrient levels, gram for gram:
An average of 350% more concentrated fruits and veggies vs other green food and all-in-one supplements, greens+ packs a plant nutrient-rich boost! Notably, greens+ containing products have up to 6 times more total polyphenols than nutritional gold standards, such as kale and blueberries. Combined with the proven pH balancing and energy boosting properties of greens+, this one-of-a-kind phytonutrient formula protects and balances your body, and most importantly, makes you feel amazing!
If you make one change for amazing health - make it one daily scoop of greens+!
greens+ ORIGINAL:
Get your greens…PLUS! A blend of 23 colourful and nourishing plant ingredients, providing the most abundant source of health-promoting plant nutrients available in a single serving - greens+ is the ONLY superfood proven to give you the highest concentration of fruits and veggies, balance your pH, increase your energy and more!
Key Benefits:
•Up to 350% MORE phytonutrient concentration per serving vs. competitive green food supplements!
•Made with Non-GMO ingredients, greens+ is the only superfood formula in Canada that's proven by research to establish a balanced, total body system with healthy pH
•Increases vitality, improves mood and provides more energy for your day
•Provides antioxidant and polyphenol protection comparable to a diet super-rich in fresh fruits and veggies
greens+ ORIGINAL is available in three flavours: original, mixed berry, and tangerine, and can be found at your local health food, grocery and drug retailers. Visit www.genuinehealth.com to find a store near you.
VEGAN greens+ O:
VEGAN greens+ O was formulated especially for those who are both passionate and sensitive about the foods they eat. Genuine Health kept the foundation of the award-winning, research-proven and phytonutrient-rich greens+ formula, and removed the allergens, replacing them with equally effective, innovative ingredients - such as organic spirulina, broccoli sprouts, chia seeds, and sunflower lecithin - to ensure that consumers will continue to feel the difference… and experience the BEST tasting greens+ yet!
Key Benefits:
•Rich in phytonutrients
•Provides antioxidant protection
•Improves cardiovascular health
•Improves mood & cognitive Function
•Boosts energy & vitality
•Improves digestive health
•High pH Acid/Alkaline
•Gluten-free, soy-free, non-GMO and vegan
VEGAN greens+ O is available in three flavours: Acai Mango, Unflavoured and Vanilla, and can be found at your local health food, grocery and drug retailers. Visit www.genuinehealth.com to find a store near you.
About Genuine Heath 
Genuine Health makes natural supplements that people are passionate about and because they work. Founder and CEO Stewart Brown's love for natural health started early in life when he suffered with health issues and found solutions through holistic modalities and supplements. After opening his own chain of natural supplement stores and witnessing first-hand how some products work and some didn't for his customers, Stewart met Sam Graci, the formulator of the now infamous greens+ and experienced firsthand the effects of taking a product that makes a difference to your health. Today, Genuine Health has over 170 products sold in both Canada and the US, and is focused on empowering people to live life with passion by embracing natural health through products that improve their lives – every day!