Hey guys! If you have protein powder in your diet this week and are craving a sweet treat give this recipe a try!
Ps this recipe was sent out in my newsletter so if you aren't subscribed makes sure you do! www.trainitright.com either click the popup or scroll to the bottom.
Healthy Chocolate Lava Cake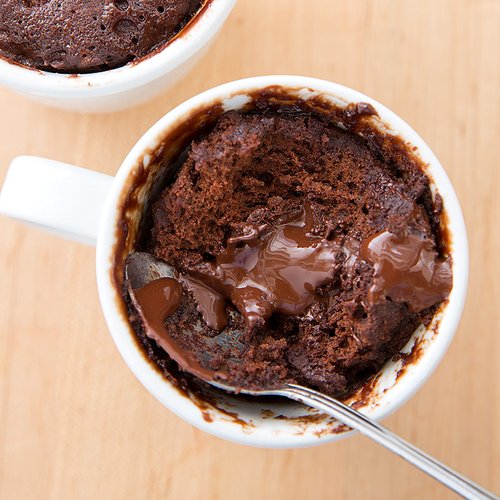 This recipe is for those of you who desperately are craving a sweet treat but know enough not to stray too far off of your diet. If you do IIFYM you can easily fit this into your macros.
1 Scoop Protein Of Choice
1 tsp cocoa
1 tsp Baking Powder
1 tbsp PB2 (peanut butter without the fat)
1 Packet of stevia or liquid stevia drops
Almond Milk/Cashew Milk (amount will vary depending on protein)
1. Mix all of the dry ingredients together into a bowl or mug.
2. Add Almond milk slowly and stir until brownie batter is achieved.
2. Microwave 1-2 minutes until there is only a small centre of "goo" in the middle. Think lava cake. I suggest checking every 30s to see.
3. ENJOY! But beware it is addictive!