Ancient dance form meets trending workout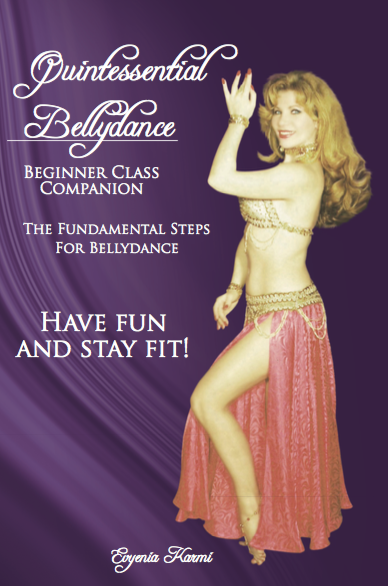 New beginners guide teaches fundamentals of bellydance
TORONTO – The exotic world of bellydance is a fun way to stay fit with gentle and fluid movements. Growing in popularity as a low-impact exercise, it helps build stamina, enhance flexibility, improve cardiovascular health and strengthen core muscles.
Evyenia Karmi, bellydance instructor, performer and choreographer of 22 years, is sharing her expertise beyond the dance floor with a new beginners guide titled "Quintessential Bellydance." Readers will learn basic beginner movements with this easy-to-read, dictionary-formatted book that includes pictures throughout for reference.
Karmi provides readers with weekly routine combinations that work core muscles and guide readers towards grace and elegance. Her compact, easy-to-use guide features a warm-up routine, basic arm movements, techniques for the upper and lower body, traveling steps, and an introduction to veil work.
"These basic steps are used by enthusiasts and professionals alike," Karmi said. "This is the starting point that will provide the fundamental dance steps needed to advance to the next stage."
For more information, visit www.evyeniakarmi.com.
"Quintessential Bellydance: Beginner Class Companion"
By Evyenia Karmi
ISBN: 978-1475947878
Available in softcover, hardcover, e-book
Available online at Amazon, Barnes & Noble, iUniverse and Chapters Indigo
About the author
Evyenia Karmi resides in Toronto, Canada where she also teaches bellydance. She has performed for the Greek, Turkish, East Indian and Arabic communities. As a member of the International Dance Council, Karmi continues to perform in theatres and festivals. This is her first book.