What's the deal with body odor?
As far as diet, some experts say the following foods can have a negative effect on body odor:
• food containing sulfer (like broccoli, cabbage, cauliflower)
• meat
• alcohol
• processed junk foods
• some even say spicy foods
Regardless of whether or not you have deeper concerns about the scents your body emits, below are some products that will help eliminate body odor so you can go to hot yoga and feel comfortable bouncing right to dinner with friends.
Mirai Clincial Bath Products with Japanese Persimmon Extract
Persimmon extract is the one ingredient that has been proven to eliminate all body odors including vaginal and foot odors, as well as, odors that change as a natural condition of 
aging
.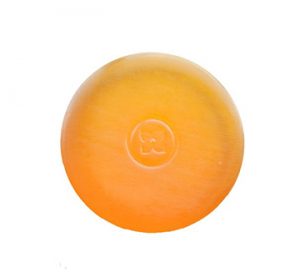 Soap Bar 
- Free from all skin unfriendly synthetic surfactants, this 
soap bar
 is handmade by soap artisans in Japan to preserve delicate moisturizing agents. The ingredients are carefully chosen to effectively boost skin's own natural abilities to hydrate, nourish and defend for long term skin beauty and health.
​
Purifying & Deodorizing Body Serum
 - This 
serum
 contains Astaxanthin, the most potent antioxidant derived from the sea and helps reduce skin's symptoms of aging. With Japanese persimmon extract, this product significantly reduces all body odors for all day freshness.
Ceecee & Bee Apothecary
When finding an all-natural effective deodorant became nearly impossible, Ceecee & Bee created their own deodorant to great success. The ingredients selected are proven to stop stink and provide a fresh scent all day.
​
Natural Tea Tree & Lavender Deodorant 
- This is a long lasting 
deodorant
 that works all day. Every single ingredient helps to fight odor and keep you feeling dry. It is not an antiperspirant so sweat will get through (and that is a good thing), but you will still smell fresh.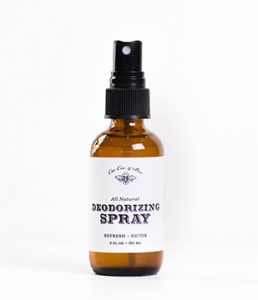 Natural Deodorizing Spray
 - This is a light deodorant 
spray
 for days where you might just want a break from your regular deodorant. It's ea
sy to spray anywhere odor is an issue. Has a burst of zesty lemon scent.