Brass Vixens - Pole Fitness - Toronto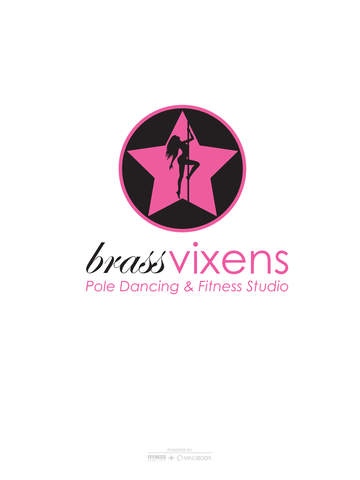 This week I was invited by Brass Vixens Pole Fitness to try out a class. At first I was hesitant because dancing of any kind is not my forte. One of my friends that I was speaking with on the phone said that I would probably be better than I was thinking I would be. So I decided what did I have to lose? I accepted the invitation and see what Brass Vixens was all bout.
From the moment I accepted signing up on their site was easy! Once I had a profile name I could browse through all of their locations and classes. The problem was that I have a very busy schedule. But guess what they had classes at all different times of day across all of their locations. I found a 12pm class that was perfect for me to attend at their location on Yonge Street. The class was beginner pole. I even received a friendly reminder of my class that I booked. Which is great since I do so many things in a day. I really like their booking feature and this was just icing on the cake!
I arrived at the address and was a little confused because the building read Seductions (and adult entertainment store). I walked in and asked where Brass Vixens was and the women was super nice and told me they were located on the 3rd floor. It would have been nice to know when I received my booking confirmation that this is where it was located. But it was easy to find non the less.
I was created with a friendly smile at the front desk by "Lady Kori" she was very friendly and totally made me comfortable. She took the time to show me the changing room, washroom and explain where to put my bags. I sat and waited patiently for the class to start and it started promptly at 12pm. It was a full class and some people had to share a pole.
Let me just say this: I LOVED EVERY ONE OF THE SONGS ON HER PLAYLIST! Music makes a workout for me so thank you Kori for an awesome play list. Since it was beginner pole we had what I thought was an extended warm up but she made it fun and sexy without it being over the top. All the moves were fun and her choreography flowed so well the whole class. The only thing I did not enjoy that much but I think everyone else did was the free style at the end of the class. She turned on a song and told us to free style. Since this was my first class I only knew what she did in the class so I was a bit so so about the freestyle. I just practiced what I learned while what seemed like everyone else did more advanced moves and really knew how to move. I just felt a bit out of place but it was still fun! I did not get a chance to take photos due to the privacy of the other attendees and there was another class directly after mine so I couldn't take any after either.
After my session I even got an email asking for my class review and to provide feedback. Great for business! I also got a Welcome to Brass Visens email saying that they hoped I enjoyed my class yesterday! After I filled out the feedback I earled "5 points." I assume this is a rewards program that they have. What a great incentive.
Overall I absolutely loved my experience at http://brassvixens.com and I would totally recommend it to anyone looking for a good experience. Don't be scared or intimidated and just go in and have fun with it. Kori is a great instructor and I would definitely attend another class of hers! Thank you Brass Vixens for such a wonderful first pole experience. If you are in the Toronto area check them out!