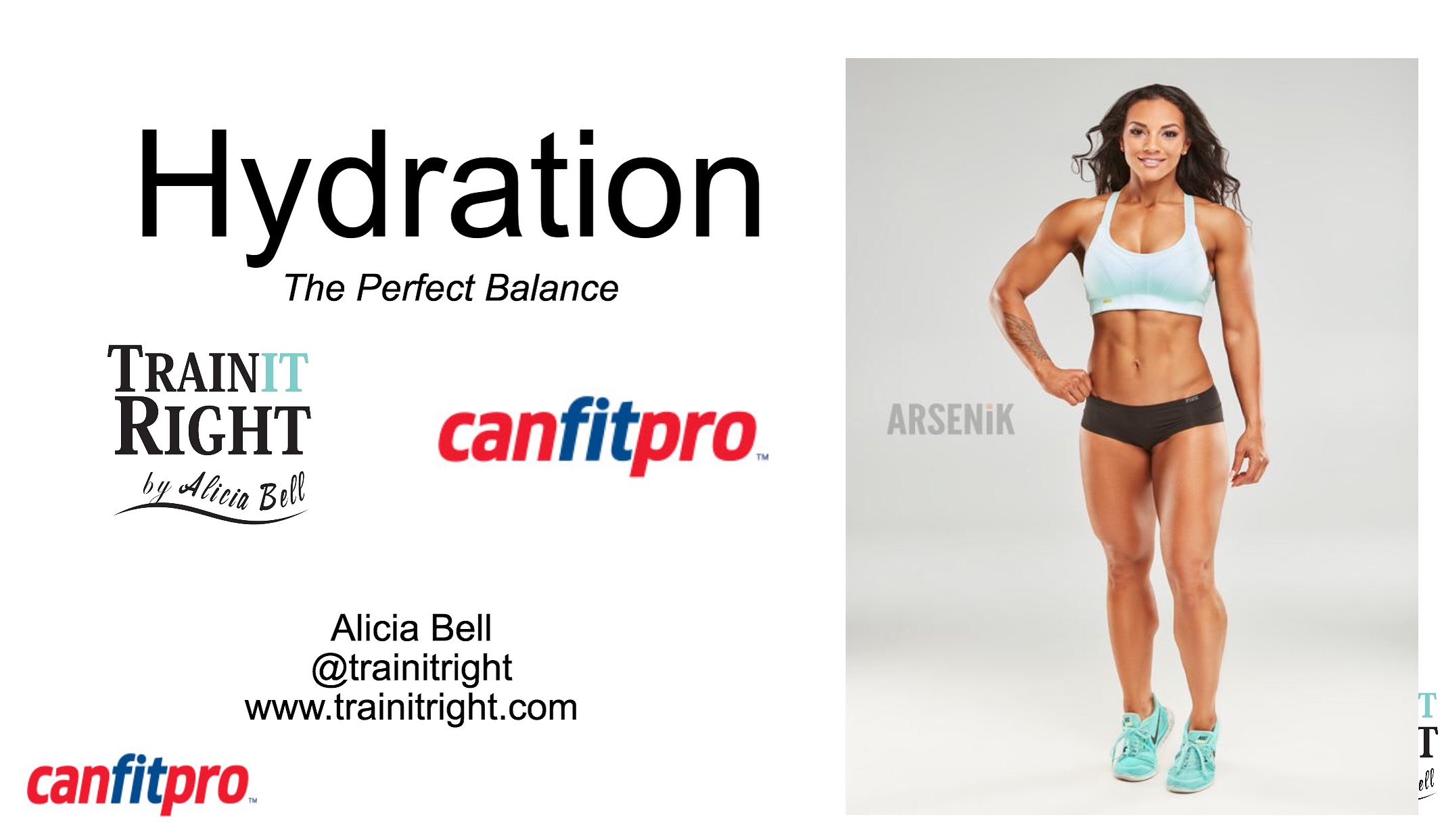 I recently spoke at the 2016 CanfitPro World Fitness Expo. My talk was Saturday August 13th in the main expo hall. I spoke about Hydration! Overall I think my talk was well received and I got a lot of good questions and feedback. This was my second time speaking at the expo and I hope that I can speak again next year! I love speaking engagements.
A little bit more not he event and Canfitpro:
Canfitpro brought together global experts on fitness, nutrition and healthy living in downtown Toronto earlier this month as part of the 2016 canfitpro world fitness expo. The annual event attracted fitness professionals, business owners and fitness enthusiasts, making it the largest fitness education event in the world.
Highlights included:
Opening keynote address by Hollywood celebrity trainer, Harley Pasternak
Industry awards for Canadian, Specialty, International and New presenter
Lifetime Achievment award to Beto Perez, creator of Zumba
Workouts lead by Jillian Michaels (BODYSHRED creator), Tony Horton (P90X creator), Shaun T (INSANITY creator),
Over 400 professional sessions on nutrition, personal training, group fitness, mind-body, active aging and more
An expo hall with 230+ companies specializing in fitness and wellness products and services
Closing keynote address by co-founder of WE Day, Craig Kielburger
"This was our best event to date. The calibre of education provided by our global experts and the amazing products and services available in the expo hall made this a world-class event and we can't wait to return next year with an even bigger event!" Rod Macdonald, canfitpro Vice-President 
canfitpro also achieved their goal of raising $100,000 to build a playground for the Pacific Autism Family Centre, due in large part to the generous donations from world fitness expo delegates, business owners, presenters, volunteers and consumers, matched by canfitpro.
About canfitpro:
canfitpro is the largest provider of education in the Canadian fitness industry. Founded in 1993, canfitpro delivers accessible, quality education, certifications, conferences, trade shows, and membership services. canfitpro's over 100,000 members include some of the world's finest fitness professionals, health club operators, industry suppliers, and fitness consumers.
www.canfitpro.com
Related links:
http://www.canfitpro.com/charity
http://pacificautismfamily.com/2016/06/canfitpro-100000-to-pafcf/