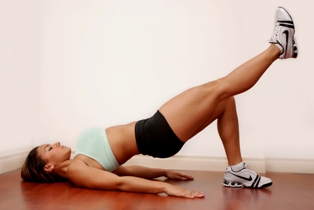 Hollywood stars have some of the best bodies that we've ever seen! Let's face it, sometimes it's completely unbelievable and we're left to wonder if it is genetics or if it's 'genetically-modified' (i.e. plastic surgery). But the fact of the matter is that no matter what, a great body takes hard work, both in the kitchen and in the gym!
But no worries, for you, we have the major keys to some of Hollywood's hottest bodies... Check out the top 5 trainers of Hollywood below...
#1 Gunnar Peterson - Responsbile for the bodies of the Kardashian clan, Angelina Jolie and more, this Beverly Hill's based celebrity personal trainer is known for helping Hollywood stars shed post pregnancy pounds and helping athletes like Brandon Jennings become stronger, faster and physically better athletes. Peterson enjoys using a mix of steady cardio and HIIT workouts to help clients see maximum results in less time! For tips from this effective personal trainer, visit  his website www. 
gunnarpeterson.com
 or following him on social media.
Twitter: gunnar
Instagram: gunnarfitness
#2 Jeanette Jenkins - Have you ever found yourself wondering how Pink returned on the scene after a brief hiatus looking better than ever? Or how after having her first child Alicia Keys looked beyond amazing? Well look no further. Celebrity trainer Jeanette Jenkins is responsible. Using a mix of total body strength moves, yoga and more, Jeanette Jenkins has been able to successfully get some of Hollywood's favs such as Paula Patton into the best shape of their lives! But her magic doesn't just work for stars, you too can be trained by Jeanette by picking up her book or one of her effective DVD's. Check out her website www.thehollywoodtrainer.com to get started on the road to a Hollywood approved body!
Twitter: jeanettejenkins
Instagram: msjeanettejenkins
#3 Tracy Anderson - Want a booty like Jennifer Lopez or arms like Gwyneth Paltrow? Well then it's time for you to pay a visit to Tracy Anderson. This fitness guru has been in the business for a long time and is known for her 'feel good fitness'. Tracy Anderson believes in not just focusing on one area of your body, but moving your body as a whole for those amazing Hollywood results that we all want. Not only does she believe that music is the key to an amazing workout, but her clients are very musical. Catch Tracy on her website www.tracyanderson.com and learn about 'The Method' before she heads to the west coast with J. Lo for her Las Vegas residency.
Twitter: TracyAnderson
Instagram: tracyandersonmethod
#4 A.J. Johnson - Time to head into the A.J. Zone. Familiar face? Think House Party! This Hollywood actress isn't just a part of Hollywood's elite for her acting abilities but for her life changing abilities as well! A.J. Johnson is not only an actress but is known for her work with Beyonce, Anne Hathaway, Gabrielle Union and more! A.J. Johnson's holistic approach to fitness has not only transformed bodies but has also transformed the minds of her clients. A.J. believes in taking a mind, body and soul approach and is an avid believer in the effects of clean eating. Get locked into the AJ Zone by visiting her website www.theajzone.com
Twitter: theajzone
Instagram: theajzone
#5 Mark Jenkins - Keeping hip-hop royalty in shape is a tough job, but someone has to do it, and that someone is Mark Jenkins. Mark Jenkins is a New York based celebrity trainer that is known in the hip hop community for his work with culture greats like Sean 'Diddy' Combs, Mary J Blige and Busta Rhymes just to name a few. This former U.S Navy seal was able to help Mary J. Blige shed 40 pounds in just 2 months and Diddy run the city when he ran the New York Marathon in just 4 hours. To help those looking to get out of a cardio rut or lose a few pounds, he suggest adding jump roping to your next workout. For more tips from this trainer check out his website www.markjenkinsfitness.com!
Twitter: themarkjenkins
Top