Cold- Q Oral Spray - Product Review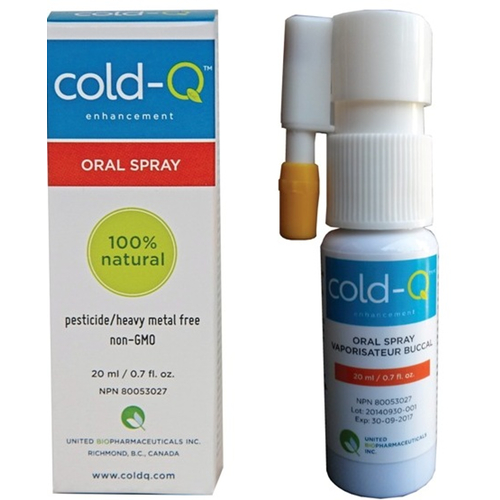 I was recently sent the cold-Q oral spray to try. Which is 100% natural. It's pesticide/heavy metal free. Its also non-gmo.  They sent me a 20ml bottle. Cold-Q enhancement is a unique oral spray that is made up of a proprietary formula of natural herbs, designed to be delivered to the back of the throat. This special formula is composed of herbs that are listed on Health Canada's Traditional Chinese Medicine Ingredient (TCMI) monograph.
Although I have not been sick I had my boyfriend test it out (he got sick) at the time the bottle arrived. Unlike most sprays of this nature that can be harsh or numbing he found this to be refreshing and cooling on the back of his throat. He felt relief from it and definitely used it every day until he felt better.
The spray was easy to use he said. All you have to do is simply shake the bottle, rotate the point so that it points upwards at a 45 degree angle, tilt your head back and spray 5 times into the back of your throat. They recommend you do this 3 times a day. They also recommend that you wait 30 minutes after spraying before eating or drinking.
My boyfriend and I highly recommend this natural product and find it to be a great solution to relief when you are sick. It was safe, convenient and easy to use. You can also stash it in your purse or pocket easily. For more information visit www.coldq.com 
Thanks again at Cold-Q for allowing me to test out your product and helping my boyfriend feel better!