CONTOUR® NEXT and Max Domi Scoring for Diabetes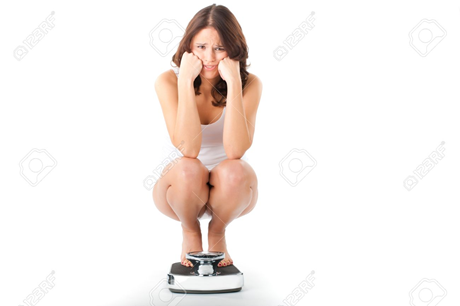 Partners team up to mark Diabetes Awareness Month and raise money for JDRF
MISSISSAUGA, ON, Nov. 9, 2016 /CNW/ - Ascensia Diabetes Care Canada Inc. ("Ascensia") and CONTOUR® NEXT are teaming up with professional hockey player Max Domi to "SCORE for Diabetes" during Diabetes Awareness Month.  Throughout the month of November, for every point scored by Domi, Ascensia will donate $1,000.001 to JDRF, the leading global organization funding type 1 diabetes (T1D) research.
"Getting support from my team is a huge part of how I manage my diabetes on and off the ice," says Domi. "Every single goal I score is special. This month I get to celebrate the two things I am most passionate about, diabetes and hockey, every time the puck crosses the goal line."
November is National Diabetes Awareness Month, a celebration focused on raising awareness for all forms of diabetes, its signs and symptoms, and gaining support for critical research toward preventing, better treating and curing all forms of the disease.2
"Lives are changed by raising awareness and funding research towards finding a cure for T1D and its complications," says Dave Prowten, President and CEO, JDRF Canada. "We are thrilled to be working with Ascensia and Max Domi to raise money throughout National Diabetes Awareness Month, and look forward to getting some goals in the net."
As the team progresses throughout November, the action can be followed off the ice through social media @Contour_diabetes and #scorefordiabetes.
Through their ongoing partnership, Max and Ascensia have also introduced CONTOUR® NEXT's Powered by Accuracy 16 Reasons Contest to continue to educate all Canadians about diabetes.  Fans can also go to poweredbyaccuracy.ca and enter 16 reasons why they deserve to see Max play live. Fans can enter for a chance to win the grand prize of a trip for four to Edmonton, Alberta to attend the January 16, 2017 game.3
"As a company, we are dedicated to improving the health and lives of people with diabetes, and understand the vital role played by further scientific research and increased public awareness," says Russ Newsome, Region Head of North America, Ascensia. "We are thrilled to be working with all of these partners to not only raise money for the JDRF in Canada, but also to celebrate the power of the team that supports diabetes management."
For more information on how you can get involved and help raise awareness for diabetes in your community, please contact your local JDRF office.  Help JDRF continue to raise awareness about and fund type 1 diabetes research http://www.jdrf.ca/T1DLooksLikeMe/.
About Ascensia Diabetes Care
Ascensia Diabetes Care is a global specialist diabetes care company, dedicated to helping people living with diabetes. Our mission is to empower people living with diabetes through innovative solutions that simplify and improve their lives. We use our innovation and specialist expertise in diabetes to develop high quality solutions and tools that make a positive, daily difference for people with diabetes.
Home to the world renowned CONTOURTM portfolio of blood glucose monitoring systems, our products combine advanced technology with user-friendly functionality that help people with diabetes to manage their condition. We are committed to continued research, innovation and development of new products and solutions. As a trusted partner in the diabetes community, we collaborate closely with healthcare professionals and other partners to ensure our products meet the highest standards of accuracy, precision and reliability, and that we conduct our business compliantly and with integrity.
Ascensia Diabetes Care was established in 2016 through the sale of Bayer Diabetes Care to Panasonic Healthcare Holdings Co., Ltd. Ascensia Diabetes Care products are sold in more than 125 countries. Following the close of the transaction in all countries, Ascensia Diabetes Care will have around 1,700 employees and operations in 38 countries.
For further information please visit the Ascensia Diabetes Care website at: http://www.ascensiadiabetes.ca/en/home/.
CONTOUR™ is a registered trademark of Ascensia Diabetes Care Holdings AG.
1 Up to a maximum of $30,000.00
2 http://www.jdrf.ca/t1dlookslikeme/
3 NO PURCHASE NECESSARY. Open to legal residents of Canada who have reached the age of majority as of the date of entry. Enter by completing all required fields in Contest entry form on www.poweredbyaccuracy.ca. Limit one entry per person. Odds of winning depend on number of entries received.
SOURCE Ascensia Diabetes Care