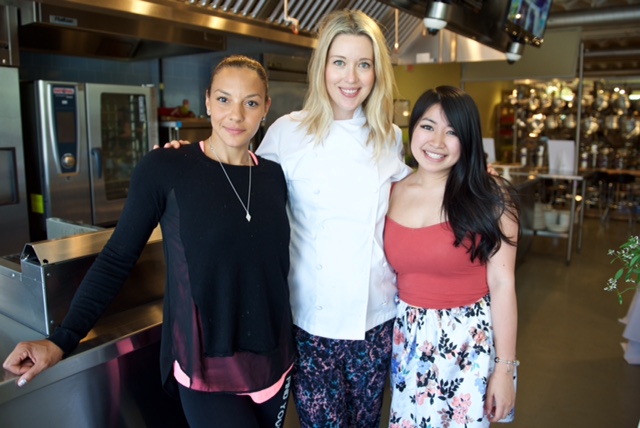 Cook + Learn with Zespri Kiwifruit - Media Launch #Zespri4Life
Back on June 16 I was given the opportunity to attend an amazing event: Cook + Learn with Zespri Kiwifruit. The event was hosted at Nella Cucina on Bathurst St in Toronto. I honestly had no idea that there were so many ways that you could use kiwifruit in cooking. We even had a celebrity chef! We started the lunch off with kiwi cocktails or juices. I obviously chose the alcoholic version as my pre workout hah. It was delicious. Followed by soup, tacos and finally dessert. All were made before our eyes by the talented chef. We all definitely left with a renewed love of kiwifruit and just how healthy and delicious Zespsri is. We also learned it can be used in cooking and not just as a separate fruit. Thank you Zespri for such an amazing event. I had a wonderful time, learned a lot, and I definitely left with my tastebuds feeling satisfied. I really enjoyed learning more about the nutritional benefits and versatility of Zespri Kiwifruit.
* All photos curtsey of Ryan Emberly.