I'm thrilled to announce the official opening of elxr Juice Lab's newest location in Yorkville (55 Avenue Road), as well as their newly-developed menu created by in-house certified nutritionist, Katie Rosenberg.
Elxr now serves of a variety of vegan, organic, gluten-free items including sprouted granola, parfaits, smoothies, hot drinks and a variety of add-ons, plus their coveted line of cold-pressed juices. Menu highlights below!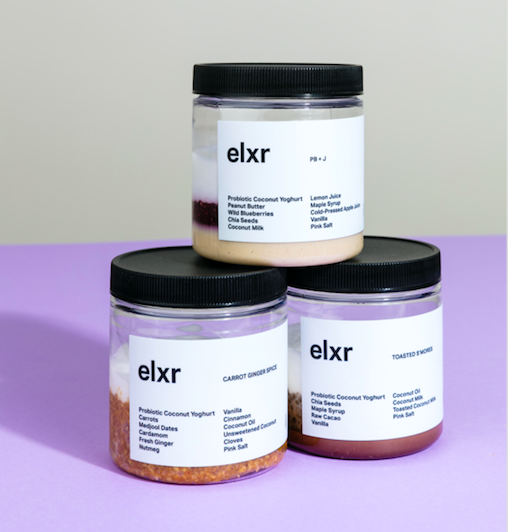 MENU HIGHLIGHTS:
PB&J Parfait:
 the familiar flavour of PB&J in a fiber-rich, healthy format.
Ingredients: blueberry chia jam (wild blueberries, cold-pressed apple juice, chia seeds, lemon juice, maple syrup), peanut butter mousse (peanut butter, coconut milk, maple syrup, pure vanilla extract, Himalayan sea salt), house-made probiotic coconut yogurt.
Toasted S'mores Parfait:
 delicious roasted notes and satisfying chocolate.
Ingredients: chocolate ganache (raw cacao, pure vanilla extract, maple syrup, coconut milk, Himalayan sea salt), house-made probiotic coconut yogurt, chia seeds.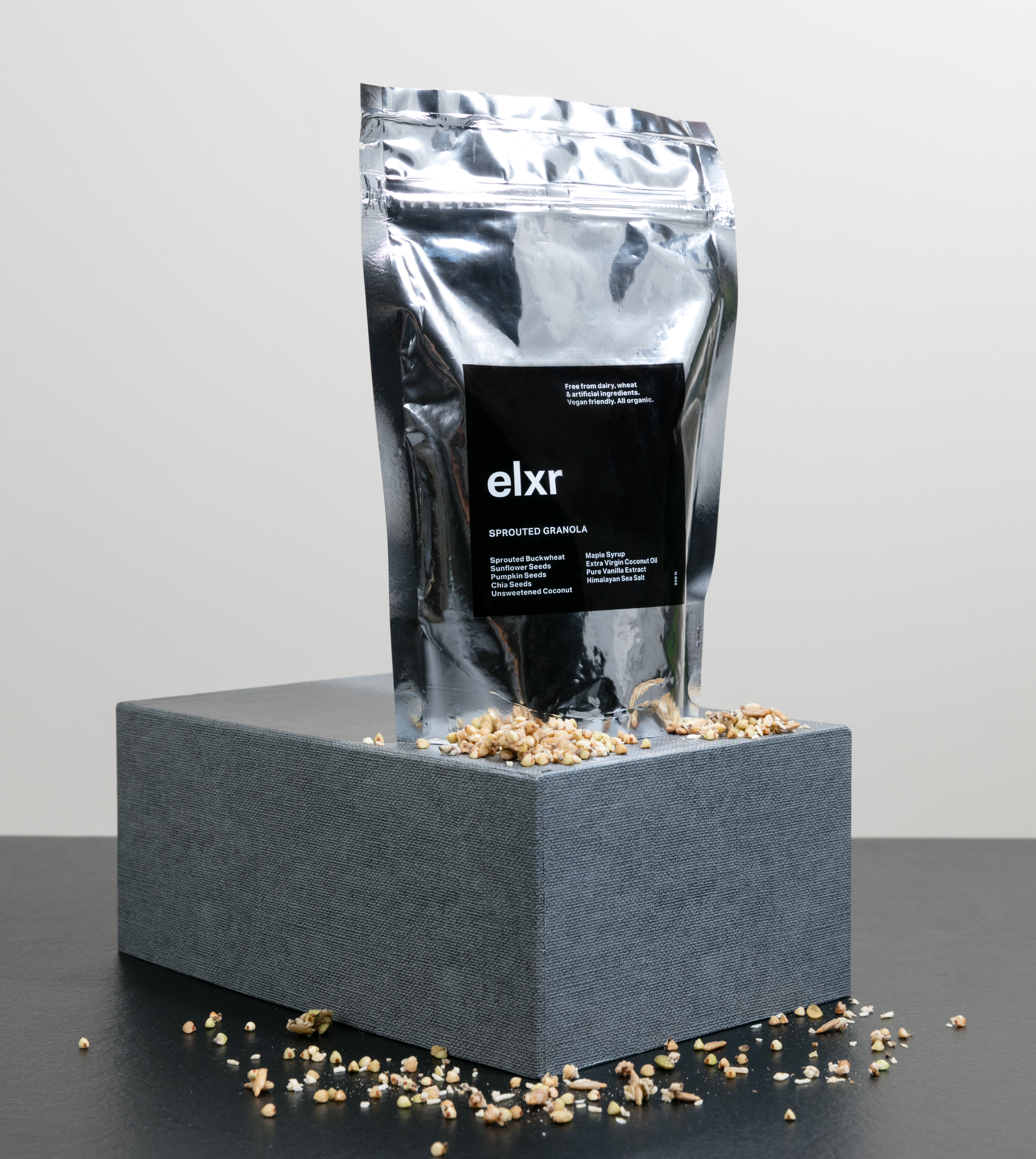 Sprouted Granola: Super crunchy, sprouted, house-made granola with great maple flavour, but not too sweetIngredients: sprouted buckwheat, sprouted tri-seed blend (sunflower, pumpkin, chia), unsweetened coconut, maple syrup, extra virgin coconut oil, pure vanilla extract, Himalayan sea salt.Dehydrated at a low temperature to maintain the nutritional integrity of the fats in the nuts and seeds.
Collagen Beet Latte: Warm, balanced sweetness with hints of berries and chocolate.Ingredients: house cashew milk, cold-pressed beet, maple syrup, goji, raw cacao, schisandra, vanilla, Himalayan sea salt, TruMarine collagen.TruMarine Collagen: clinically show to aid in fine line and deep wrinkle reduction while maintaining skin elasticity, reduces joint pain and helps t strengthen hair and nails.Add to any smoothie or latte for an extra nutritional kick.
Top