ExamOne joins Manulife Vitality to provide free annual wellness checkup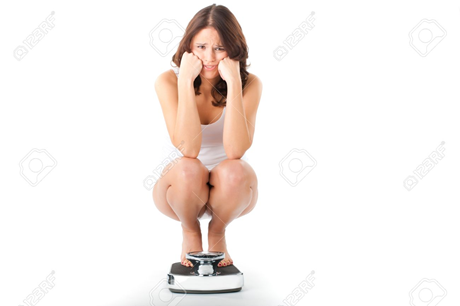 "Vitality Check" provides another opportunity to earn Vitality Points
Manulife today announced that ExamOne has joined the Manulife Vitality program as a provider of Vitality Check, a physical fitness checkup for Manulife Vitality members. The goal of this free service is to give members an update on their general health and health risks. Manulife Vitality members who choose to participate in this optional service will also earn Vitality Points toward their Vitality Status, which can lead to rewards including discounts on their life insurance premiums.
Manulife Vitality members choosing to have a Vitality Check can do so through their preferred health provider (accredited medical practitioner/doctor) or by ExamOne, in a location of the member's choice.
"Vitality Check provides an additional level of insight into one's overall health," said Blake Hill, Head of the Manulife Vitality program. "Not all provincial health care systems cover the requirements and cost of a health review equivalent to Vitality Check so we have joined with ExamOne to provide it free of charge to Manulife Vitality members."
Vitality Check includes a collection and reporting of members'  blood pressure, glucose, cholesterol and body mass index, and provides members with personal health information they can use to better understand their overall health and to make informed choices about their health care. Manulife Vitality rewards members with Vitality Points for simply choosing to complete a Vitality Check and learning about their health. Members can be further recognized with additional Vitality Points if their biometric measures are within healthy ranges.
Members connect with ExamOne through the Manulife Vitality secure member website, and will be connected with a local paramedical professional. The  ExamOne representative will arrange for the checkup in a location of the member's choice, including their home or workplace. Results are only provided to the member and to The Vitality Group Inc., the administrator of the program in order to award the Vitality Points.
Manulife Vitality is a whole new approach to life insurance. It is a personalized wellness program that offers rewards when you make choices to live a healthier life.  You can accumulate Vitality Points for routine activities you may already be doing to stay healthy. With Manulife Vitality, your life insurance has the potential to save you money and reward you for living a healthier life. Members of the Manulife Vitality program earn Vitality Points when they complete healthy living activities, such as health education courses, exercising, getting an annual health checkup, or even a flu shot. The number of Vitality Points a member accumulates over the course of a year determines their Vitality Status level. The greater the status that the member attains in the Manulife Vitality program the more they can enjoy the program rewards and benefits.
For more information, please go to: ManulifeVitality.ca
About Manulife
Manulife Financial Corporation is a leading international financial services group providing forward-thinking solutions to help people with their big financial decisions. We operate as John Hancock in the United States, and Manulife elsewhere. We provide financial advice, insurance and wealth and asset management solutions for individuals, groups and institutions. At the end of 2015, we had approximately 34,000 employees, 63,000 agents, and thousands of distribution partners, serving 20 million customers.  At the end of September 2016, we had $966 billion (US$736 billion) in assets under management and administration, and in the previous 12 months we made more than $24.4 billion in benefits, interest and other payments to our customers. Our principal operations are in Asia, Canada and the United States where we have served customers for more than 100 years. With our global headquarters in Toronto, Canada, we trade as 'MFC' on the Toronto, New York, and the Philippine stock exchanges and under '945' in Hong Kong. Follow Manulife on Twitter @ManulifeNews or visit manulife.com or johnhancock.com.
About Vitality
The Vitality Group is a member of Discovery Ltd., a global financial services organization offering an incentive-based health and well-being program to employers, as part of their benefits program, and to insurers. With a foundation based on actuarial science and behavioral economic theory, Vitality encourages changes in lifestyle that reduce healthcare costs, both in the short run and long term, by rewarding members for addressing their specific health issues. Vitality well-being programs serve companies in a wide range of sizes and industries, improving individuals' health and wellbeing as well as employers' bottom lines.
Vitality brings a global perspective through successful partnerships with large employers and best-in-class insurers around the world, in countries including the United States, United Kingdom, South Africa, China, Singapore, Australia, Hong Kong, and the Philippines. Additional information can be found at thevitalitygroup.com.