Four Ways to Become a Girl Boss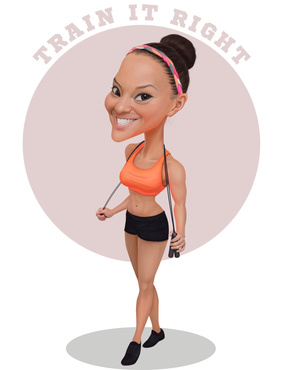 The world today has a myriad of possibilities that will help you become a girl boss, but you have to know where to start. Many women across the world have started businesses from scratch, and they are now very successful. Below are five things you should do as a woman to begin your journey to becoming a girl boss and increasing your income.
Writing Content for Blogs
To be excellent in blogging, you will have to be patient and accept that you are starting from scratch. The best bloggers have excellent reading and writing skills. Start by improving these skills, and you will be headed to greatness. You will have a significant number of followers on your blog, if you create great content.
No one wants to read boring content. You must be interesting, and leave your readers wanting for more of your content. You should be able to brand yourself by understanding your target audience and what they want. If you decide to jot a blog about a product, do the following:
Research the product thoroughly
Take photos of the product (in use, if possible)
Write an engaging and active piece of content
Be sure to utilize your followers on social media. These are the people who can make your blog big.
If you can write excellent content, companies will come looking for you. Then, and you will be guaranteed to become a girl boss.
Offering Academic Services
There are many kids out there struggling with their assignments and working to keep up with the increasing demands of education. As today's children are faced with ever-increasing academic qualifications, you can certainly earn cash by tutoring and build a business there as well. You can reference the myriad of how-to videos on YouTube or use tutorials that will assist you and your students to improve your skills.
If you have a more advanced education (possibly you hold a bachelor's or master's degree) you can take more complex tasks like writing projects for people who are busy at work. When coaching children, it is helpful to understand how to motivate them to do their best.
Managing Social Media Accounts
There are prominent people in the world who use social media to do business or get in touch with people. If you happen to be one of them, then you already know the ins and outs of the trade and may as well help others along in the process. This is something that certainly should not be done for free, even for friends! If they just don't have time to do it themselves, incorporate the management of their accounts into things you already do for your own. Big businesses, also, seek people to manage their social media pages.
Most likely, you love social media, but you have never thought of it as purely a business opportunity. You can run a great business by providing these firms and prominent people with excellent service in regards to managing their social media platforms, while still using the majority of your time to focus on your own and build your social media presence.
Personal Training / Coaching Services
Personal Trainers and Instructors are needed in everything from Yoga to Zumba, so there are ways to break into this realm even for the most amateur fitness aficionado. This is certainly not for everyone, but if you are someone who has built a life out of fitness it is the first place you should start. Get in touch with people at your local gym, reach out to personal trainers, and follow in the footsteps of others who have come before you. The most important thing is to pursue something that you are passionate about!