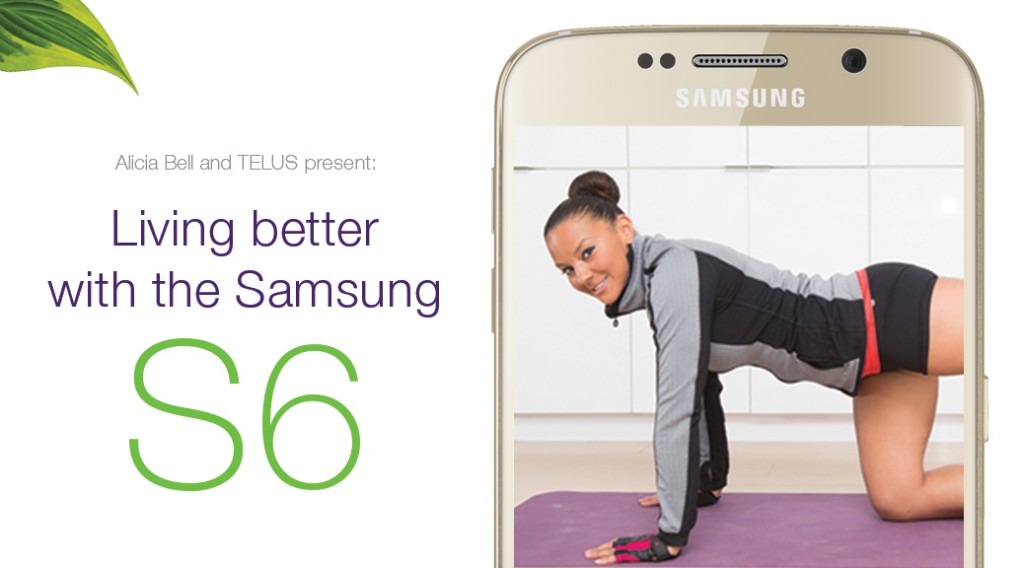 Who is Alicia Bell? She is a Toronto based Social Media Influencer, Kinesiologist, Strength Coach and Track and Field Coach who has devoted her life to helping people reach their goals in fitness and sport. She is a nationally recognized track and field coach who coached team Canada at the Maccabi games in Israel in July of 2013. She lead the team to 13 medals.  Alicia has over 10 years of practical and educational experience and is a published Fitness model for Zenzation with her pictures gracing their equipment and she leads their product DVD instruction.
Alicia has experience working with many types of clientele. She has worked as a Kinesiologist and an Exercise Rehabilitation Specialist. She is also experienced at weight loss, strength training, toning and athletic conditioning. She has worked with clients such as Dwight Howard (NBA), Rashad McCants (Former NBA), Geoff Harris (Olympic 800m runner), Lil Jon (Rapper/Dj), Karla Moy aka HustleGrl, Hill Harper (actor, author) and even the mother of the Toronto rapper Drake.
Alicia Bell and Telus Present - Living Better With Samsung S6
I have such a busy schedule! Not only am I a personal trainer in busy downtown Toronto, Canada,  but I also work for a water company (GP8 Sportwater) and I am also an athlete who trains to compete in the Ontario Physique Association (OPA) bikini category.
My life is filled with fitness, nutrition, travelling and social interactions. Sometimes it is hard to keep track of not only my own goals and activities but also my clients and other business adventures. I have to keep a very tight schedule, so for me timing is everything.
Since getting the new Samsung S6 from Telus  I have been living better! I love to take pictures and video of my clients training, my own workouts, the food I eat and the day to day activities and events that I attend. I have found that the Samsung S6 really captures these moments. Its dynamic, ultra-responsive camera captures the true-to-life brilliance of any moment throughout my day. It also has a quick launch camera so that I can pull out my phone and quickly (under a second) launch the camera to take an in the moment photo.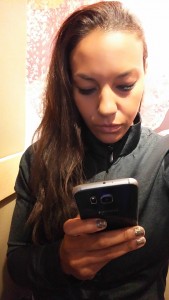 Another convenient feature for me is the quick unlock finger print option. Instead of keying in a password (which you can also do) you can use your very own finger print to quickly unlock your phone. It was very easy to set up and when I need to open my phone fast to read a message it only takes a quick second  to unlock from being secure.
Another one of my favourite features is that it has a super charger. What does this mean? It means that because I am always on the go I can plug the S6 in for just 10 minutes and get up to 4 hours of battery life!!!! When you take as much photos as I do and you are constantly travelling from one place to another and listening to music this is crucial. I don't have the time to leave my phone plugged in for hours at a time.
The apps that I have found useful on the Samsung for my busy and active lifestyle are: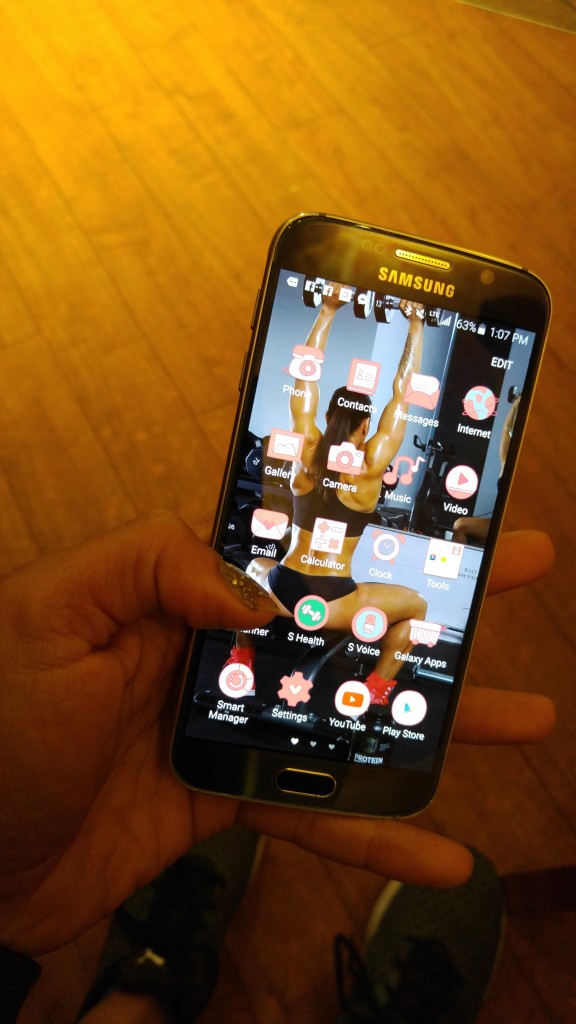 S- Health: This app you can personalize and sync your health data with your Samsung account. You can choose your personal units of measurements and receive notifications of events in the status bar. Within the app you can download extra things. I use the Workout Trainer (if I need a quick workout for myself), Recipes & Nutrition(for finding healthy recipes) and the Hydro Coach (for recording my water intake). There are so many useful apps to help with staying on track and these three are just a few. You can completely personalize the S Health and the apps that you use within it for whatever your goals are.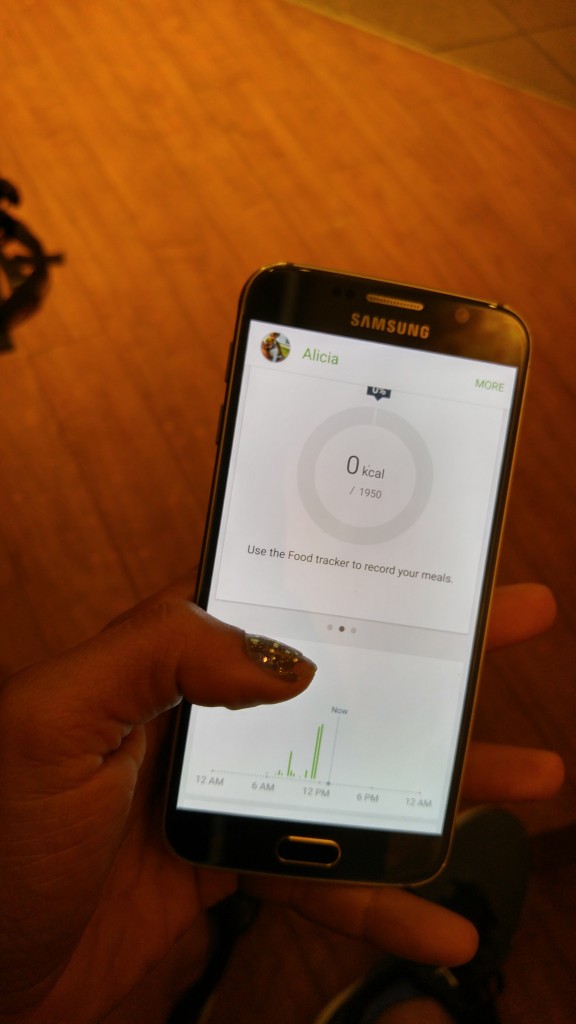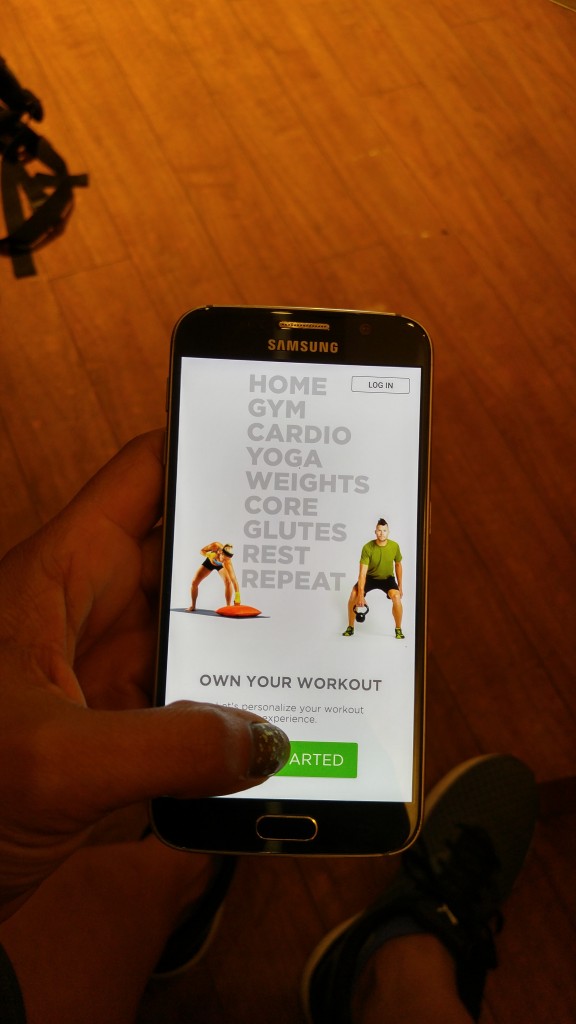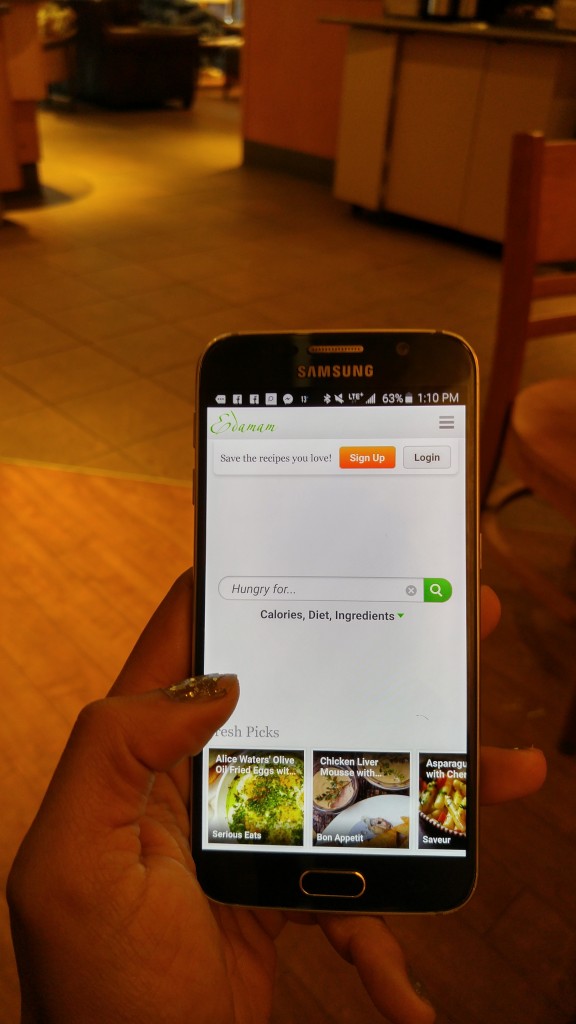 The phone can also counts your daily step count and allows you to adjust your goals for the count. I have it at 10, 000 steps per day. The only downfall is that if you don't have the watch to go with the phone you have to have the phone in your hand or in your pocket for it to keep track.
The sleep tracker is also key. As an athlete and trainer I cannot express how important sleep can be. If you don't get enough sleep your body will be high in cortisol. A stress released hormone that can trigger your body to store fat. Keeping track of your sleep will help you with your fitness goals.
Another awesome feature with the phone is that it actually has a heart rate sensor that allows you to instantly measure your heart rate and record it. This is great when training because it allows you to check if you are working in the right zone for your goals when you are doing an intense training or cardio session.
I also use the food recording within the S Health application. This can let you see what you are eating and how many calories are in it. Its great to achieve your goals. Whats also really cool is that if you haven't recorded anything for the day it will ask you if you feel like tracking your food? It will also remind you. Which is great if you are as busy as I am and often forget.
Check out the phone for yourself in this video from Samsung:
GIVEAWAY CONTEST AND ENTRY INFORMATION
Two ways to enter:
1) Tweeting a contest-specific entry:
If I win a Samsung Galaxy S6 from @trainitright & @TELUS, I'll USE IT TO HELP ME REACH MY GOAL OF_____ #TELUSS6
The contest is Canadian only, no Quebec entries, 18+
A random winner will be selected
Check out my fellow bloggers perspectives on how they use their Samsung phones as well. The phone is so versatile for whatever your life may bring.  You can completely personalize the Samsung S6 and for me that is what makes it such a great phone.