As you guys know. This past week I attended a Telus event feautrign the Samsung Galaxy Galaxy S5 and new Gear Fit. We got the opportunity to workout with celebrity trainer Tracy Anderson (founder of The Tracy Anderson Method). The experience was amazing. What a great event and I am so impressed with the Samsung technology that I am now a Samsung user with telus and I was lucky enough to receive my own Samsung Galaxy 5s and Gear Fit! But guess what?!??!??! You can get your very own Samsung 5s and Gear Fit too! (contest details at the bottom of this post).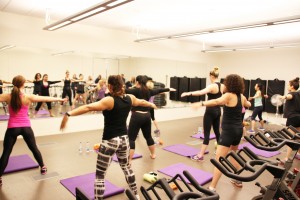 Im happy to announce that I am teaming up with TELUS to give away a TELUS Compatable Samsung Galaxy S5 and Gear Fit. Since Telus cares about their customers' commitment to their health and we think mobile technology can play a key role in helping you have a healthier lifestyle, whether you're just getting started or looking for new ways to stay on the right path. That's why we're always looking for ways to help our customers use technology to better manage their health and wellbeing.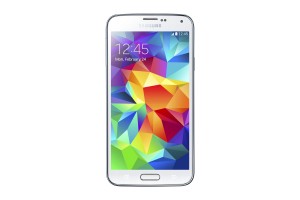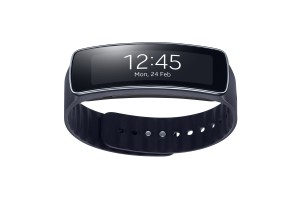 Here are some of the things that make using the Samsung GALAXY S5 and Gear Fit from TELUS an effortless, beautiful experience:
The GALAXY S5 and Gear Fit help support healthier lifestyles

The GALAXY S5, with its enhanced S Health software and hardware, including a built-in heart rate sensor, is designed to be your personal fitness tracker, leading you through your fitness routines daily and consistently.
Set your goals and achieve them with the help of GALAXY S5′s pedometer and S Health's constant tracking of your condition, walking distance, calories, speed, duration, and more.
To complete the package, the new, wearable Gear Fit connects to your GALAXY S5, providing real-time updates on your condition, walking distance, calories, speed, duration and more. 
The GALAXY S5 is more than a health companion; some of its other notable features include:
A great camera: The GS5 features a 16MP camera with the world's fastest auto-focus (0.3 seconds), HDR and selective auto-focus to capture all those special moments.
Speed: The GS5 features an innovative Wi-Fi technology for boosting data speed, Download Booster, which bonds Wi-Fi and TELUS' 4G LTE Network simultaneously, allowing consumers to experience what's trending now at blazing fast speeds. It also features fifth generation 802.11ac Wi-Fi MiMo.
Protection: The IP67 dust and water resistant GS5 is protected against the effects of temporary immersion in water and dust. Additionally, Ultra-power Saving Mode gives users up to 24 hours of battery life on only 10% of a charge – making sure you are always connected when you need to be.
…but really, that's only scratching the surface!
The Samsung GALAXY S5 is so feature-packed, TELUS offers Learning Centre sessions, where product specialists can teach you the ins and outs of each device in the best in-store experience around. Even advanced users can learn a thing or two!
TELUS' Learning Centres are a unique TELUS experience found in over 200 stores across Canada, designed to provide personalized, one-on-one training to customers with specially trained Learning Specialists. Customers can also take advantage of the Online Learning Centre to learn about common features and troubleshoot issues if they can't make it to the store.
Toss in TELUS' exclusive offerings like Anytime Upgrades and SharePlus Plansto truly experience how TELUS is putting their customers first.
To upgrade to the latest and greatest devices, customers can simply pay off their Device Balance and upgrade to a new phone whenever they want with TELUS' Anytime Upgrades.
TELUS' SharePlus plans give customers peace of mind on their monthly bills with unlimited nationwide talk and text and the ability to share data with multiple subscribers on the same account or household.
The Samsung GALAXY S5 is available from TELUS for $229 on a two-year term or $730 month-to-month. For available general plans and pricing, please click here.
The Samsung Gear Fit is available at TELUS for $219 in select stores and online.
CONTEST RULES AND REGULATIONS
1. Leave a comment below saying why you would like to win
2. Sign Up for my news letter with your email address *must be a valid address in use this is what I will use to email the winner*
3.Follow me on instagram and like my instagram contest post @trainitright and tag 3 friends in the post
Winner will be chose through a random draw and announced on May 10th 2014