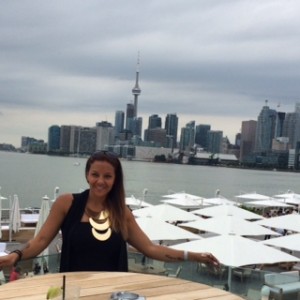 Last friday I was asked by a representative to visit from Hard Candy Fitness (Madonna's  new Toronto gym) to attend a special media event. This event included an afternoon at Cabana Poolbar with a guest. This experience was to include a sailboat ride from Harbour Square to the Cabana Poolbar.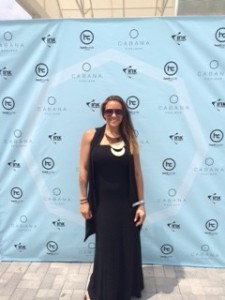 I could not find a guest so I went on my own. Upon arrival to Harbour Square I was greeted by some very friendly Cabana representatives all dressed in white that escorted me to the sailboat. A hopped on with a few other attendees . Although it was slightly overcast it was beautiful on the water and it was wonderful to see the beautiful city of Toronto from a much different angle than I am use to. The sailboat staff was friendly and kindly spoke of the services that they offer.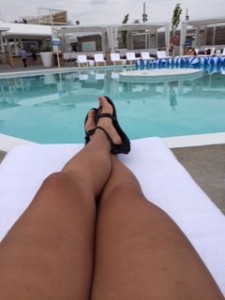 When we arrived at Cabana we hopped off on the dock and were escorted into the VIP area and told we could sit at any of the cabanas. There was a dj playing vegas style dance music and I very large screen tv playing World Cup soccer. I sat down next to some wonderful ladies and another trainer whom I have known for years (it's always nice to go to events and see familiar faces). Shortly after arrival we were presented  menu full of drinks (alcoholic and non-alcoholic). The non-alcoholic beverages featured fresh pressed juice from a local company called ____. Food was served in abundance immediately from Oliver & Bonacini. There were sliders, fruits, shrimp, pizza, and even a cake of some sort. It was all very delicious.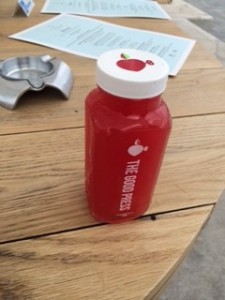 There was also a performance from the dance team at Hard Candy Fitness. The two men and one woman dazzled the media attendees for a full dance routine. After the routine finished we went on a tour of the Cabana facility. Cabana has one of the best views of the Toronto waterfront. The tour was very thorough and complete with the newly renovated upstairs VIP area.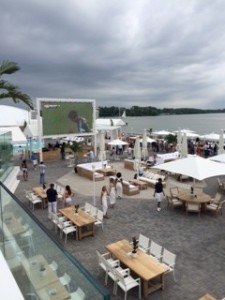 By this point the sun finally came out and we spent the rest of the afternoon snacking on the delicious food provided by Oliver & Bonacini and lounging by Cabana's warm salt water pool in the VIP area. The sail boat to take us back to Harbour Square left at 3:30pm promptly but Hard Candy made sure to give us a gift basket full of fitness goodies.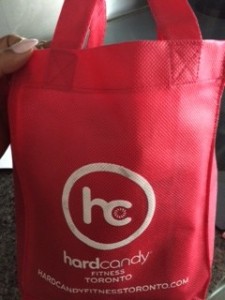 Thank you very much for the wonderful afternoon Hard Candy Fitness. For those of you interested or curious about the gym it is a stunning 42, 000 square foot club located in the heart of Toronto (382 Yonge St) and is the brands largest in North America and only club in Canada and the United States.