HelloFresh Canada expands nationwide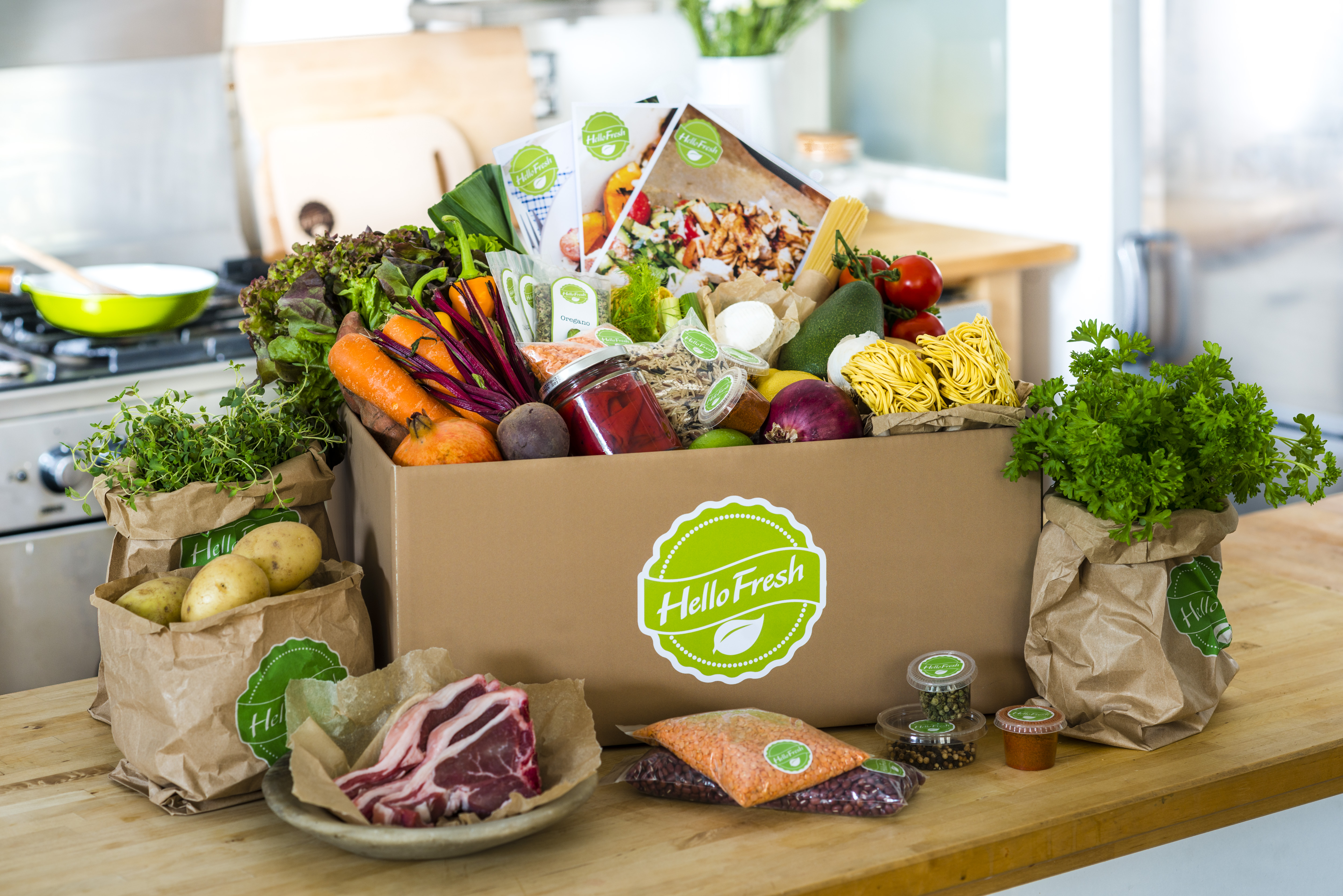 HelloFresh Canada is now delivering its healthy and convenient meal kits from coast to coast, to help all Canadians answer that age-old question: "What's for dinner?"
"The entire team is proud of the progress we've made in just six months since our launch. We've received overwhelmingly positive feedback from our current customers in Ontario, and we're certain people across the country will soon see the benefits of our meal kits," said Ian Brooks, Managing Director, HelloFresh Canada. "This expansion reinforces our mission to provide nutritious, tasty meals to Canadians."
HelloFresh's unique culinary experience streamlines meal preparation by sending at-home cooks inspirational recipes and pre-measured, pre-chopped ingredients to make meals from scratch in 30 minutes or less. HelloFresh takes care of the meal planning, shopping, measuring, and delivery, leaving time for the fun parts: cooking and eating!
The service is simple – customers visit HelloFresh.ca, or download the app on Android or iOS. From there they choose their subscription option (Pronto Plan or Family Plan), and select their meals for the upcoming week. Meals are delivered weekly on Tuesdays and Wednesdays directly to customers' doorsteps, packed in state-of-the-art boxes to ensure each delivery arrives fresh.
Recipes are developed in the HelloFresh test kitchen by an in-house culinary team headed by Irene Ngo. The meal kits contain seasonal ingredients, along with step-by-step recipes and nutritional information.
"We love sharing the joy of cooking every day in a way that is approachable and rewarding. We believe that healthy eating patterns start in the home, and our kits get Canadians started with easy and delicious recipes, and high-quality ingredients," said Ngo.  "Our recipes explore new flavours and deliver crowd favourites, and get people on the path to healthy eating."
The globally renowned organization first launched in Ontario, in June 2016, and will now reach nine provinces, excluding Quebec. The company continues to adapt its services to meet the ever-growing demand for "cook from scratch" meals. Subscribers globally are rediscovering the joy of food with HelloFresh by preparing healthy, tasty meals they can be proud to place on the dinner table. Canadian meal kits start at just $10.85 per plate. Visit HelloFresh.ca for all the available options.
Twitter: @HelloFreshCA
Facebook: Facebook.com/HelloFresh
Instagram: @HelloFreshCA
#HelloFreshLife
About HelloFresh
HelloFresh currently operates in the USA, the United Kingdom, Germany, the Netherlands, Belgium, Australia, Austria, Switzerland, and Canada. HelloFresh delivered 22.1 million meals in the 3-month period up to 30 September 2016, to about 850,000 subscribers. HelloFresh was founded in November 2011, and is based in Berlin.
Additional offices are located in New York, London, Amsterdam, Zurich, Sydney, and Toronto. Current investors include Baillie Gifford, Insight Venture Partners, Phenomen Ventures, Rocket Internet, and Vorwerk Direct Selling Ventures.