Hey Guys! What's new with Alicia?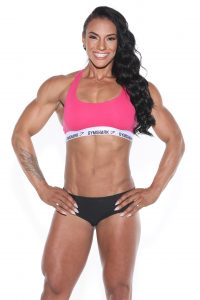 BUSINESS
It has been a while since I have touched base with a personal blog. A quick summary. I am now focusing my main work load to my online train it right clients. So if you are interested in competition prep, off season, transformation or diet/lifestyle online programming don't be afraid to contact me www.trainitright.com/contact I am taking on new clients right now.  For more information on online training with me you can visit: www.trainitright.com/programs
ALICIAS COMPETITION PREP
No Alicia still doesn't have her pro card. After Arnolds I felt a tad defeated and it took me a while to get into the groove of prep for Toronto. Once I did I was in it to win it. I won my class and narrowly missed that elusive pro card in the Overall. It was heart breaking. Again it took me a while to get into the swing of things for prep for Vancouver. That was a show I should have never done. Financially, mentally, physically. Although we made some insane improvements to my legs I did not bring the conditioning that I know I am capable of. After returning from Vancouver some personal drama went on. I was under a lot of stress. My cortisol was ridiculously high. I know this because of my mental state, events that were happening and the fact I did not it like an @$$ hole but completely lost my conditioning. I decided not to do North Americans. A show immediately after Vancouver that I had my eyes on. I thought about doing the Amateur Olympia but again I want to bring my absolute best that I know I am capable. And this time I have something to prove. I also want to silence the "Alicia Bell haters." Having haters is fine by me. It means I am doing something right. But Im going after the Toronto October show with everything that I have to give! Lets do the damn thing people! Im in it to win it. I want to have people stop and be like WTF happened with Alicia she looks insane. And that is when I know I will be ready. If you want to keep more up to date with whats going on please go like and subscribe to my Youtube: www.youtube.com/trainitright The more people do things to hurt me the deeper my passion and drive gets to succeed! So thank you for all that you have done for me.
Thanks for your on going support guys!
Happy long weekend!