HIGH-CALIBRE CUISINE TAKES CENTRE STAGE AT EAT TO THE BEAT
TORONTO'S TOP CULINARY FUNDRAISER IN SUPPORT OF CBCF
Tuesday, November 1, 2016 | 7 pm – 10 pm | Roy Thomson Hall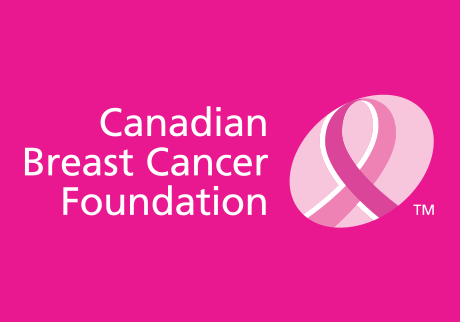 Toronto, Ontario – October 17, 2016 – A mecca for urban foodies to experience the best Ontario's culinary scene has to offer, the 21st annual Eat to the Beat presented by KitchenAid® is a fundraiser for the Canadian Breast Cancer Foundation (CBCF) and features 60 female chefs supporting people living with breast cancer on Tuesday, November 1 from 7 pm – 10 pm at Roy Thomson Hall (60 Simcoe Street). General Admission Tickets are $189 (a tax receipt will be issued for the maximum allowable amount). For tickets or to see the line-up of chefs and beverage participants, please visit www.eattothebeat.ca or call 1 (800) 387-9816.
Eat to the Beat guests have the opportunity to enjoy specially prepared savoury and sweet dishes at 60 stations, along with wine, beer and a selection of non alcoholic beverages set up around Roy Thomson Hall's outer lobby.
"We are so grateful to our participating chefs, sponsors and supporters who have helped to make Eat to the Beat Toronto's must-attend culinary event and fundraiser over the years," says Cathy Park, co-chair, Eat to the Beat.
In addition to food and drink, colourful and whimsical one-of-a-kind corsets, inspired by food and created and modelled by breast cancer survivors, have become an integral part of Eat to the Beat.
"A fun, colourful and cheeky tradition at Eat to the Beat, breast cancer survivors will be adding class with a bit of sass, modeling original food-inspired corsets that they have created," adds Joanne Brophy, co-chair, Eat to the Beat.
Started 21 years ago by sisters Lisa and Abby Slater, Eat to the Beat has raised more than $3.9 million since its inception. Funds raised at Eat to the Beat will support the Canadian Breast Cancer Foundation – dedicated to funding relevant and innovative research, supporting and advocating for the breast cancer community, and providing credible, unbiased information to help empower those affected by breast cancer or at increased genetic risk of developing the disease.
"Just like Lisa and Abby, we're inspired by the strength of breast cancer survivors and those who are affected by this disease," says Karen Malone, VP, Research & Programs, Canadian Breast Cancer Foundation, "Thanks to fundraising events like Eat to the Beat, we can continue to offer emotional support and information to anyone affected by breast cancer."
Eat to the Beat at a Glance:
DATE:              Tuesday, November 1, 2016
TIME:                7 pm – 10 pm
VENUE:            Roy Thomson Hall, 60 Simcoe Street, Toronto (St. Andrew subway station)
COST:              Tickets include savoury and sweet dishes at 60 stations along with wine, beer and a selection of non-alcoholic beverages.
General Admission Ticket: $189 (a tax receipt will be issued for the maximum allowable amount)
DRESS:            Smart Casual
CONTACT:        eattothebeat@cbcf.org or call 1 (800) 387-9816
FACEBOOK:     www.facebook.com/cbcf.ettb
TWITTER:          @EattotheBeat_TO
HASHTAG:        #EattotheBeat
Participating chefs and select menu items that will be featured at this year's Eat to the Beat include:
Sandra Abballe, Succulent Chocolates and Sweets
Vanessa Baudanza and Isabelle Loiacono, The Rolling Pin
Wanda Beaver, Wanda's Pie in the Sky- Grand Marnier Nanaimo bars
Renee Bellefeuille, Art Gallery of Ontario- cured whitefish, rye toast, tarragon crème fraiche and pickled caperberry goat cheese and artichoke puff
Cathy Beneway, CreativeCatering by Cathy
Emma Beqaj, Emma's Eatery Catering- lobster grilled cheese
Arvinda Chauhan and Preena Chauhan, Arvinda's -spicy curry leaf infused chick pea dip with tomato purée served on cucumber and zucchini rounds and garnished with savoury noodles and curry leaf
Tiiu Christie and Tysa Christie, Marigolds and Onions
Felicia Derose Colette Grand Café
Donna Dooher and Michael Leary, Mildred's Temple Kitchen
Kyla Eaglesham, Madeleines
Rossy Earle, SupiCucu
Michelle Edgar, TheSweet Escape Patisserie
Alison Ferland, Byblos
Mali Fernandez, Xola Mexican Food
Alexandra Feswick, The Drake Hotel- Adobo pulled pork steam buns with daikon pickle
Trish Gill, The Emmet Ray
Bonnie Gordon, Bonnie Gordon College of Confectionary Arts- Macaron in a variety of flavours, homemade chocolates, and langues de chat
Tamara Green, The Living Kitchen
Kimberly Humby, East & Main Bistro 
Anna Janes, Cocomira Confections
Vanessa Le Page, Cake Lady - Edible Art - The Shortbread
Tara Lee, Bar Hop- mini pork and ricotta meatballs with a tomato cream sauce
Jacqueline Lo, Ruelo Patisserie
Erin Marcus, Ace Bakery
Lynn Mendelson, Lynn Mendelson Catering- million $ bars
Joan Monfaredi, Park Hyatt Hotel- tuna tartar wonton tacos with pea shoots, chili rice vinegar and scallion
Jennifer Mooers and Chris Brown, Citizen Catering
Lauren Mozer, Elle Cuisine
Catherine O'Donnell, WillowCakes and Pastries
Christine Ostiguy, YorkshirePudding Catering
Angela Panigas, The Sultan's Tent & Café Moroc
Chef Véronique Perez, Crêpes à GoGo Spadinaand Limonana
Jennifer Perusini, BerBer Social
Andrea Poirier, Inn on the Twenty
Karen Rachlin, Bite Catering
Regular Nuit, Pai Northern Thai Kitchen, Sabai Sabai Kitchen and Bar and Sukhothai Restaurant - "Mee kra ti" – stir fried rice vermicelli with coconut milk and tofu
Caroline Reid, Scaramouche- house-cured duck pastrami with celery root salad, hazelnut purée and vincotto
Emily Richards, Professional Home Economist- balsamic roasted pear wedges wrapped in prosciutto with gorgonzola dip
Dufflet Rosenberg, Dufflet Pastries- cookie bar
Barbara Rotberg, Lollicakes
Gauravi Shah, Tilde- chorizo meatballs with lime aioli and grilled pineapple salsa, bean vegballs with roasted tomato salsa and cilantro gremolata
Trista Sheen, Bar Begonia
Alida Solomon, Tutti Matti
Lili Sullivan, Waupoos Winery- cider braised lamb in a filo cup with spiked apple
Meghan Van Horne, Public Schoolhouse @ Jackson's Falls- polenta crisp with smoked trout, chèvre, wild spinach and walnut pesto
Karen Viva-Haynes, VivaTastings
Elaine Wong, The Omni King Edward Hotel
Winlai Wong, The Badminton and Racquet Club of Toronto
Jeanne Da Silva, George Brown College Chef School- edamame falafels with a cultured vegetable slaw on whole wheat tortilla cups and vegetarian BLT with coconut bacon, roasted tomatoes and a spicy avocado purée on whole grain baguette
Vanessa Yeung, Aphrodite Cooks
Eden Hertzog, New Moon Kitchen
Leyla Kizilirmak, Art Square Gallery and Café- organic and fair trade dark chocolate boobs
Carmen Jeffrey, President's Choice Cooking School
About the Canadian Breast Cancer Foundation:
The Canadian Breast Cancer Foundation (CBCF) is a national community-driven charity. As the largest charitable funder of breast cancer research in Canada, CBCF's vision is to create a future without breast cancer. Since its inception in 1986, the Foundation has invested over $360 million in breast cancer research, funding more than 1,400 scientific and community grants. CBCF's investments in vital research, education, health promotion, support and information programs have led to progress in breast cancer prevention, diagnosis, treatment and care. For more information, visit cbcf.org.
Charitable Registration No. 12799 3608 RR0001