High-Tech Stress-Relief System Seen As New Profit Center for Spas, Health and Fitness Centers Patented NuCalm® System Offers A 2-Hour Nap in 20 Minutes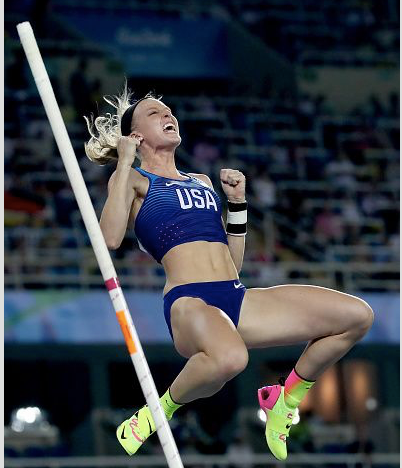 (Issued January 2020) -- Operators of U. S. spas and health and fitness centers -- a $40 billion industry -- need to be on the lookout for latest industry trends in order to stay ahead of their competition and to open new revenue streams.
Whether it's a boutique recovery studio in Manhattan or Pittsburgh, or a massage therapy studio in Utah, owners are recognizing that, increasingly, clients are seeking the same high-level personal training and recovery tools used by the world's elite athletes. The drug-free, FDA-approved NuCalm system has brought a new level of relaxation and recovery worldwide to pro athletes, cancer patients, pilots, stressed executives, veterans suffering from PTSD, and many others. Some 2,000 dentists on four continents have successfully used NuCalm to relax over two million anxious patients.
"Word is out on NuCalm's ability to give the equivalent of a 2 – 3 hour nap in just 20 minutes," says Jim Poole, President/CEO of Solace Lifesciences Inc., maker of NuCalm (www.NuCalm.com). "Health and fitness club and studio operators recognize the importance of recovery and are integrating it in a way that fits their members' needs and interests. Recovery is vital to athletes and anyone else under stress looking to reduce fatigue and enhance performance. Research shows the effect of adequate recovery on physiological and psychological health."
NuCalm is ideal for treating anxiety, depression, and insomnia and is the world's only patented neuroscience technology clinically proven to manage stress and improve sleep quality without drugs or side effects. It biochemically helps your brain interrupt adrenaline and cortisol release by mimicking what naturally occurs right before you sleep. It restores balance to the autonomic nervous system, enabling people to better deal with stress management, sleep quality, athletic and cognitive performance, illness and/or injury recovery, and overall health."
Recovery is trendy because fitness instructors and students realize how people get worn down by high intensity workouts. Poole says, "Instructors are learning more about recovery, and they're sharing that with their clients. Many older athletes say their recovery strategies play a major role in their athletic performance, allowing them to continue playing at a high level long after many of their colleagues have retired. Amateur and recreational athletes naturally follow their lead."
"NuCalm allows you to enter a lucid dream state so you feel, think, and sleep better," Poole says. "After 30 minutes of wearing the disc, headphones with a specially-designed music and beat, your body might feel as it would had it just gotten 2 - 4 hours of restorative sleep, a state hovering between awareness and sleep."
NuCalm has proven to be a selling point for first-time visitors considering whether or not to explore spa or fitness facility services or memberships. Many leading health, fitness and spa businesses offering futuristic equipment and technology now include 21st century amenities like NuCalm for clients seeking to recover from daily stressors.
Last April, NuCalm was featured on NBC's Today show as a standout stress-reliever. Host Craig Melvin and his crew visited New York's ReCOVER Studio and tried several relaxation options, ultimately agreeing NuCalm worked best. It has been featured on www.wellandgood.com and won several awards and five-star reviews at the Consumer Electronics Show (CES) in Las Vegas. A New York Times reporter reviewed her NuCalm experience starting her article by asking: 'What if your training session began with a nap?' and described her NuCalm session as "heaven."
This past summer, 100-mile 'ultra' endurance runner and exercise and healthy lifestyle aficionado Mike Littrell became frustrated there was no affordable, high-level relaxation and recovery facility in Pittsburgh. In August, he opened his Pittsburgh Performance Institute, offering a range of equipment and systems including NuCalm. He tells clients who mostly range from 30 to 50 that "During a half-hour NuCalm session, you're pulled into a lucid dream state, and when finished, you feel calm and relaxed."
The Pittsburgh Performance Institute (PPI), the city's first-of-its-kind 'Recovery Studio,' has found a unique niche, offering high-level pro athlete-level recovery and relaxation without the expense. NuCalm sessions are one of their more popular options.
"NuCalm is the ultimate biohack," Poole says, "so why not provide it as a service to clients, and why not charge for it? It can be an impressive profit center." Since the U. S. health and fitness industry has been growing 3 - 4% annually for the last ten years and shows no signs of slowing down, Poole says the winners will be owners who spot trends and act on their vision.
To learn more about how you can incorporate NuCalm into your spa, fitness or health business, contact David Poole, Chief Business Officer of Solace Lifesciences: 617-259-0877 / david.poole@nucalm.com / 1-877-6NuCalm. To find a NuCalm provider near you: https://www.nucalm.com/find-a-provider/ or visit www.nucalm.com . - By Stanley Hurwitz / stanhurwitz@gmail.com