Your track record at the gym might be second to none. But how is your gym style? If you look great during your workout, you'll feel much more confident in yourself. It'll also give you an extra reason to head out for a workout and show off your new clothes! After all, the gym usually turns into a parade of everyone showing off their ripped muscles and tight abs, so why not turn it into a catwalk too?! Want to know how to look the part in the gym? Here is what you need.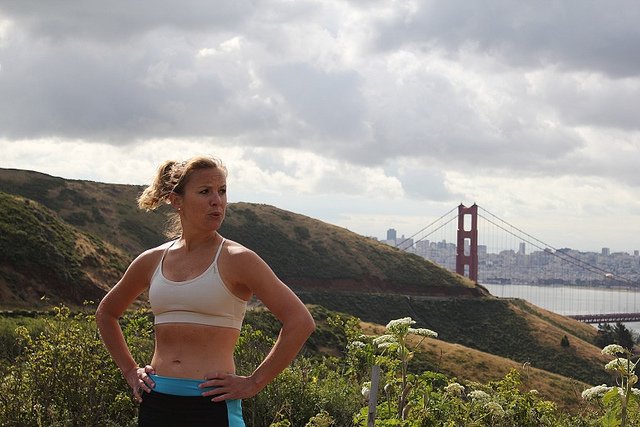 Stylish Protective Sleeves
We have all worn protective sleeves at one point to support muscle weaknesses and protect injuries. You can buy them in a range of different styles and colors. Pick one that lets your personality shine right through! Wear a copper knee sleeve as well as one on your arm for maximum impact.
Eyecatching shoes
As well as being super fashionable, your shoes need to be the correct style for your workout. If you are jogging outside, on a sports track, or even just on a treadmill, you need shoes that support your weight. If you test your gait, you'll know which style of running shoes are best for you. If your feet and legs aren't exposed to as much impact through your choice of activity, you can opt for a lightweight sports shoe. To find your ideal pair, speak to a physician who can suggest what to go for.
Headbands
If you think headbands were left behind in the 80s, you're very much mistaken! Lots of gym-goers wear headbands to hold their hair back. Don't get annoyed by strands of hair falling in front of your face as you're trying to lift weights or reach your new personal best on the exercise bike. Keep your hair slicked back under a headband. It'll also save it from getting sweaty!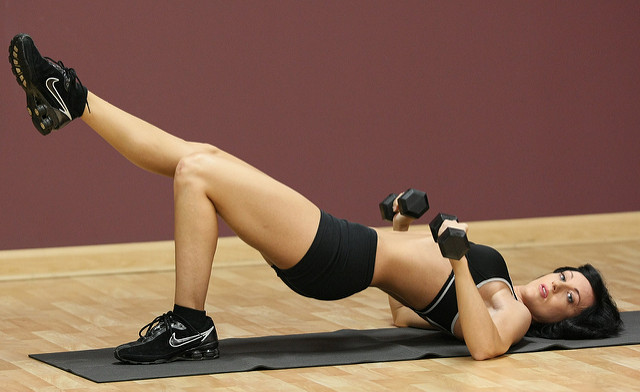 Long Sleeve Sweatshirt
This one is mainly for all you guys who prefer an outdoor workout. If temperatures dip slightly, you need to keep yourself wrapped up warm. Exercising out in the cold can cause extra strain on your muscles. If you don't wrap them up warm, you will be increasing your risk of injuring yourself. So always check the weather before you head outside. If it looks a bit chilly, pull on a long sleeve sweatshirt and leggings.
Sports Bra
Ladies, you need effective support for your chest otherwise, you could be giving your fellow gym members an eyeful! In all serious, though, wearing a well-fitted sports bra will correctly support your breasts and reduce aches and pains. You won't do any serious damage if you do not wear a sports bra, but you will be saving yourself from a lot of discomforts! Visit your local sports shop to get one correctly fitted. Bras come in all different styles and colors, so you'll have no trouble finding one you like.
Now you know how to look the part, there's nothing stopping you smashing all your gym records!