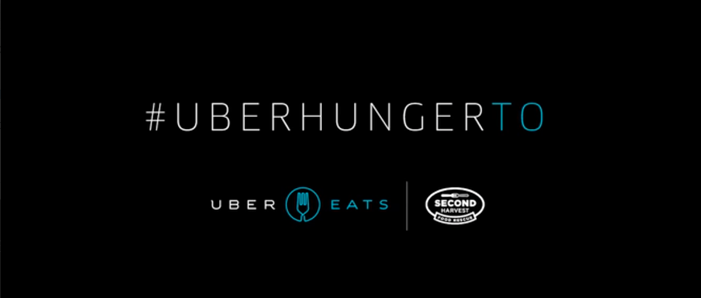 I absolutely love what uber is doing #uberhungerto check out below what they are doing to help hunger in Toronto.
At Uber, we want to do our bit to help - and help in a way that only Uber can. That's why we've partnered with local restaurant The Goods, along with food rescue organization Second Harvest, to bring meals to those in need on what we're calling #UberHUNGERTO day.

Here's how we kicked it off:
Pay it forward by popping open your Uber app between 

11am-2pm

 today on Friday, September 25th, to order a meal through UberEATS. We'll match your order and will ensure someone in need receives lunch.
This is not a one day thing. Uber is committed to aid hunger relief by donating any extra UberEATS meals to local food banks daily.