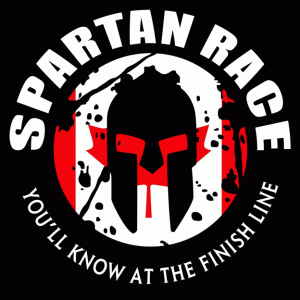 Canada's favourite obstacle course event is back again in 2015! And I am teaming up with them to give away a free entry! I am running in the Toronto race on July19th! Who wants to join me. Contest rules are at the bottom of the page.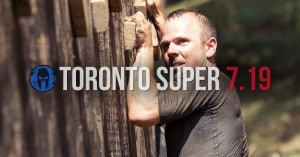 Spartan Race is the world's toughest obstacle course race, with over 30,000 competitors in Western Canada alone taking the challenge each year. This year's Northern Alberta Sprint race will be held at the Tawatinaw Valley Ski Hill just outside of Westlock, Alberta on June 27th and 28th 2015. The Elite Heat will begin at 8:00am, followed by open heats of individuals and teams beginning at 8:30am and lasting into the afternoon. The Tawatinaw Valley Ski Hill is a one hour drive north of Edmonton and just off of Highway 2, and will offer more challenging terrain and more surprising obstacles than in previous years.
This year's Vancouver Sprint race will be held in North Vancouver on Mount Seymour on June 6th, beginning at 8:00am with heats lasting into the afternoon.
The Spartan Sprint is a speed course with over 5 km of obstacle racing and 15 or more obstacles that will test the mettle of all competitors, whether they are beginners, hard core warriors or marathon runners. 95% of racers will be addicted to obstacle racing, 99.9% will finish and 100% will have their thirst for fun fully satisfied.
Race participants can register for the race on our website: http://www.spartanrace.ca. Connect with us on our social media accounts: facebook.com/SpartanRaceCanada and  twitter.com/spartancanada.
Spartan Race, voted Outside Magazine's Best Obstacle Race, is the world's leading obstacle racing series and the first of its kind to feature timing and global rankings. With over 130 events in 17 countries during 2014 alone, Reebok  Spartan Race has made obstacle racing one of the fastest growing sports in the world. The global event series features races at three distances, 5+ km/15+ Obstacle Sprint, 13+ km/20+ Obstacle Super and 20+ km/ 25+ Obstacle Beast, culminating each year in the Spartan World Championship. With competitive Elite heats and Open heats for all fitness levels, Reebok Spartan Races offer something for everyone. The Spartan lifestyle continues its goal of ripping people off their couches and helping them lead happier, healthier, and more productive lives
CONTEST DETAILS AND RULES
1. Must be Canadian
2. Must follow Spartan Race Canada on twitter: www.twitter.com/spartancanada
3. Must follow Train It Right on twitter: www.twitter.com/trainitright
4. Must Tag Both Spartan Canada and Train It Right in a twitter post
4. Must go to the trainitright Instagram and comment on the Spartan Race Photo and tag 3 friends
5. Winner will be selected at random and must have completed all 4 tasks!
GOOD LUCK!