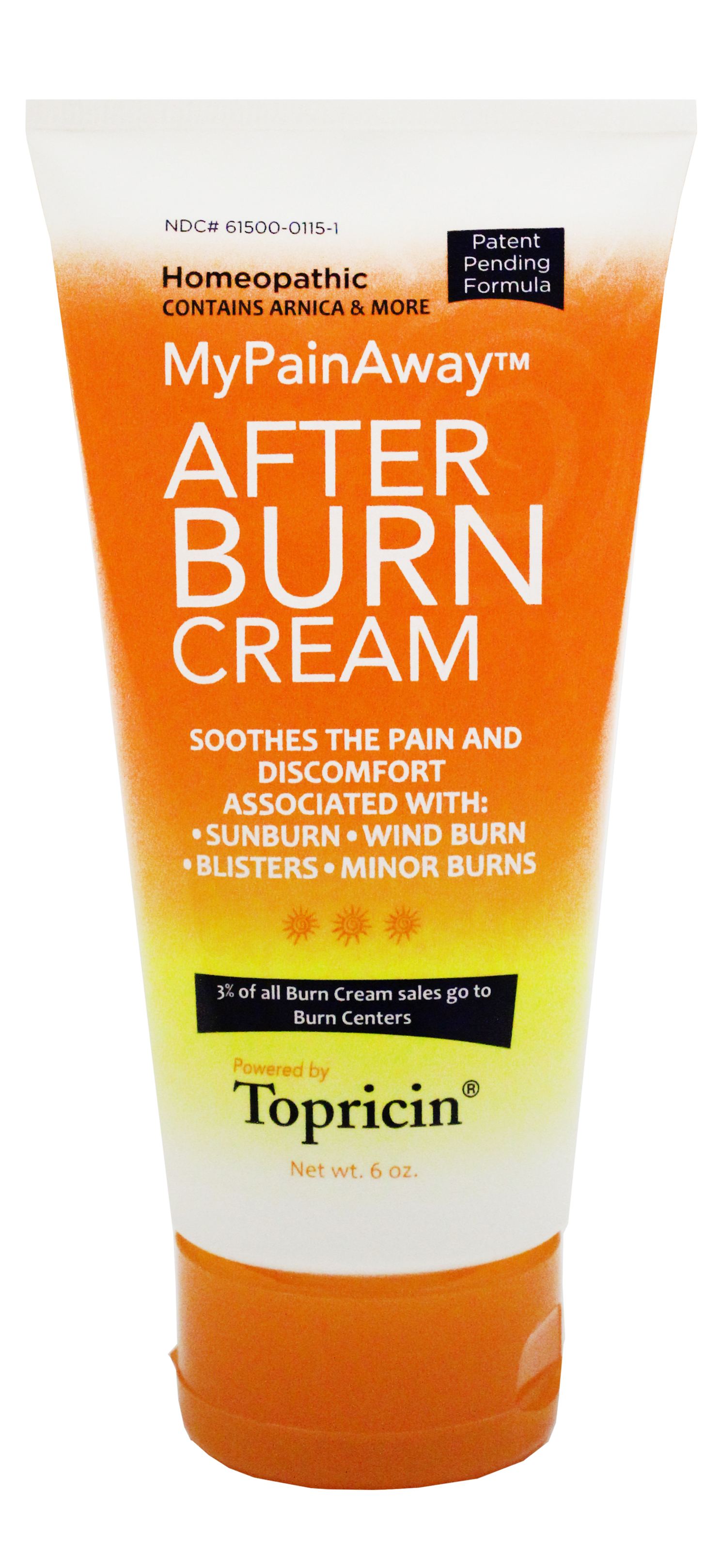 Inspired by the New Movie "Burnt," Topical BioMedics Announces "Don't Feel the Burnt" Contest to Win MyPainAway After-Burn Cream
Actors Bradley Cooper and Sienna Miller were trained by renowned chef Marcus Wareing to cook haute cuisine dishes while filming the new hit movie Burnt.  Because the actors suffered from burns while filming in the professional kitchen, Topical BioMedics was inspired to launch its "Don't Feel the Burnt" contest to win tubes of its MyPainAway After-Burn Cream for treating culinary mishaps.
RHINEBECK, NY, October 27—Released nationwide on Friday, October 30th, the film "Burnt" stars Bradley Cooper as obsessive, hot-headed top chef and restaurateur Adam Jones and Sienna Miller as his sous chef Helene.  Because the actors got burned during the course of filming, Topical BioMedics, Inc. was inspired to launch the "Don't Feel the Burnt" contest to win tubes of the company's MyPainAway After-Burn Cream formula.
Aurora Paradise, chief operations officer, says, "When I heard that the actors suffered from numerous burns making the movie, I wished they had our safe, natural MyPainAway After-Burn Cream on the set to stop the pain and help them heal.  That's why we are giving everyone a chance to win our formula to have on hand for any of their own culinary mishaps."
"Don't Feel the Burnt" contest may be entered by clicking the following link http://gvwy.io/6s4nmg9 , and contestants will be invited to share their own cooking burn story.  The contest runs from October 30th through November 30th.  There is no purchase necessary, and six winners will be selected at random to win a 6 oz. tube of MyPainAway After-Burn Cream.
The actors were trained to play their roles authentically and hone their culinary skills with coaching from acclaimed Michelin-starred British Chef Marcus Wareing, who worked for Gordon Ramsay and other top chefs before opening his own renowned restaurants in London.  Wareing says, "There was nothing fake about the kitchen. I had to get people dirty and sweaty to make it look like they've been working 12-hour days."  His goal was for everything to be realistic.  "I want to see the cooks cooking. I want to see the stoves on. I want to see them seasoning. I want to see them tasting. I want to see them burning themselves. That's how a kitchen is."
Cooper said of the filming of Burnt, "There is the intensity of the kitchen in the movie.  Massive amounts of pressure, time pressure.  It's hot and dangerous, and you better keep up.  There's a lot of burning.  Yeah, we got hurt."
Miller concurs.  "Being a chef is one of the hottest jobs in the world.  It's really hard, and the environment is challenging.  I have the badge of a few scars to prove it."
Directed by John Wells, "Burnt" also features Uma Thurman, Emma Thompson, Daniel Bruhl, Lily James, Matthew Rhys and Jamie Dornan.
ABOUT TOPICAL BIOMEDICS
21 years in business and a Certified B Corporation, Topical BioMedics is a research and development leader in topical patented natural biomedicines for pain relief. The company's flagship product, Topricin® Pain Relief and Healing Cream, was introduced in 1994 and is now a leading natural therapeutic brand. A combination natural biomedicine formula, Topricin has been awarded a patent for the treatment of pain associated with fibromyalgia and neuropathy. Topricin products are mandatory treatment protocol at world renowned medical centers.
The Topricin family of natural healing products also includes Topricin Foot Therapy Cream, specially formulated to treat painful foot and ankle issues and conditions, and Topricin for Children, which received the Parent Tested Parent Approved Seal of Approval (with 5% of sales are donated to pediatric cancer foundations). The company has just launched the MyPainAway™ (powered by Topricin) line of products.  Its two new formulas have been introduced—MyPainAway Fibro Cream (3% of sales donated to fibromyalgia research foundations) and MyPainAway After-Burn Cream (3% sales donated to burn centers)—with others slated to roll out later in 2015 and 2016.
Made in the U.S.A., all Topricin products are federally-regulated over-the-counter medicines with no known side effects, no parabens, petroleum, or other harsh chemicals, no grease, and no odor.
Topical BioMedics launched a free monthly pain management webinar in February 2015. Featuring Lou Paradise, president, chief of research, and pain management expert, the webinars are streamed live the second Tuesday of each month from 12pm to 1pm then archived on the company's WordPress blog for on-demand access 24/7.  https://topricin.wordpress.com/
Topricin is available in independent pharmacies, natural food and co-op stores nationwide, including Whole Foods, Sprouts, Pharmaca, The Vitamin Shoppe, Fred Meyer, Wegmans, CVS (Foot Care Section), Walgreens (Diabetic Section), and other fine retailers, as well as directly from the company.
For more information visit http://www.topricin.com