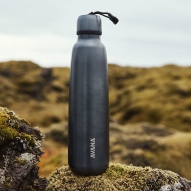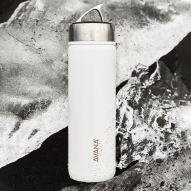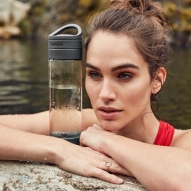 Introducing Avana®. Discovery Awaits.
Lehi, Utah (July 9, 2019) – Discovery awaits. That's the promise from the creators of Avana®, a new, forward-thinking hydration brand focused on the union of utility and style.
"Avana is about exploration and discovery—both at home and abroad," says Michael Sorensen, VP of Marketing at Avana. "It's about new perspectives, new experiences, and new thinking."
In an already-saturated hydration market, the Avana brand faces a tall task to stand out. It's a challenge that the product line addresses head on, says Sorensen.
"As we explored the current market offerings, we noticed a void," he explains. "There were plenty of stylish bottles on the market, but they were pretty basic when it came to the drinking experience and feature set. There were even more bottles that took the feature-heavy, utilitarian route, yet lacked visual appeal. We seized the opportunity to create a brand that offers both: stunning aesthetics and innovative utility."
Take a closer look at Avana brand products and you'll find intuitive features like the patented drinking system featuring the FreeSip® spout. This unique design lets you drink however you prefer—whether sipping through the built-in straw or tipping the bottle back for a thirst-quenching swig. "It's a feature that almost seems gimmicky—until you try it," Sorensen explains. "Once you've used a bottle with the FreeSip spout, it's tough to go back."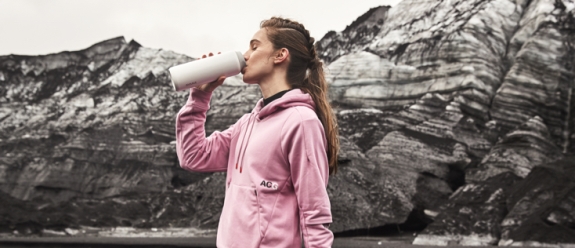 The company's research seems to back that claim. Focus group participants were asked to use two bottles—one from Avana and one from a competitor—for two weeks. After the test period, participants were allowed to keep only one bottle. Nearly 90 percent chose Avana.
Beyond the innovative features and fashion-forward design, the company's insulated products hold their own against the competition. The double-layer insulation in the Ashbury and Beckridge models keeps water chilled and coffee warm throughout your travels near and far. The brand's glass bottle—Makai—features the unique ClearSip® spout, offering a pristine drinking experience while maintaining easy cleanability.
"Hydration has evolved from a necessity to an experience," says Sorensen. "The bottles we drink from reflect our personal style, much like our clothing, vehicles, or phone cases. The Avana brand answers a need by offering innovative hydration solutions that simultaneously—and subtly—accent and enhance our consumers' lives."
A global brand with purpose, Avana is committed to giving back. Even prior to its public launch, the company began funding clean water projects in India, Ethiopia, and Rwanda.
Through the Together We Give initiative, a portion of the proceeds from every Avana bottle sold will go toward sustainable clean-water solutions in developing countries. A unique code on each bottle's packaging invites the buyer to visit the Avana website, where they'll learn about and be able to follow the progress of the specific project that their purchase impacts. To learn more, visit avana.com/give.
The Avana line debuts in summer 2019 in retail stores, and online at Avana.com. To discover more about the Avana brand and lifestyle, please visit avana.com.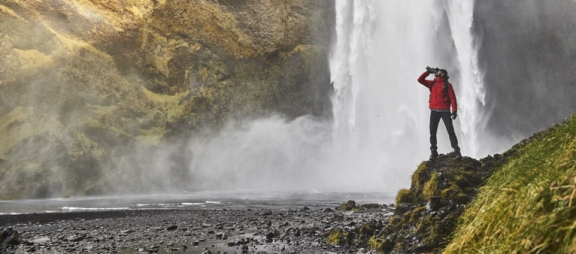 About Avana
Avana® is a premium hydration brand dedicated to fusing effortless utility with on-trend style. Avana hydration products are designed to accompany everyday discoveries and faraway adventures alike. A global brand with purpose, Avana is committed to supporting clean water projects in developing countries. For additional information, visit avana.com.