INTRODUCING THE TRAIN IT RIGHT
8 WEEK CHALLENGE!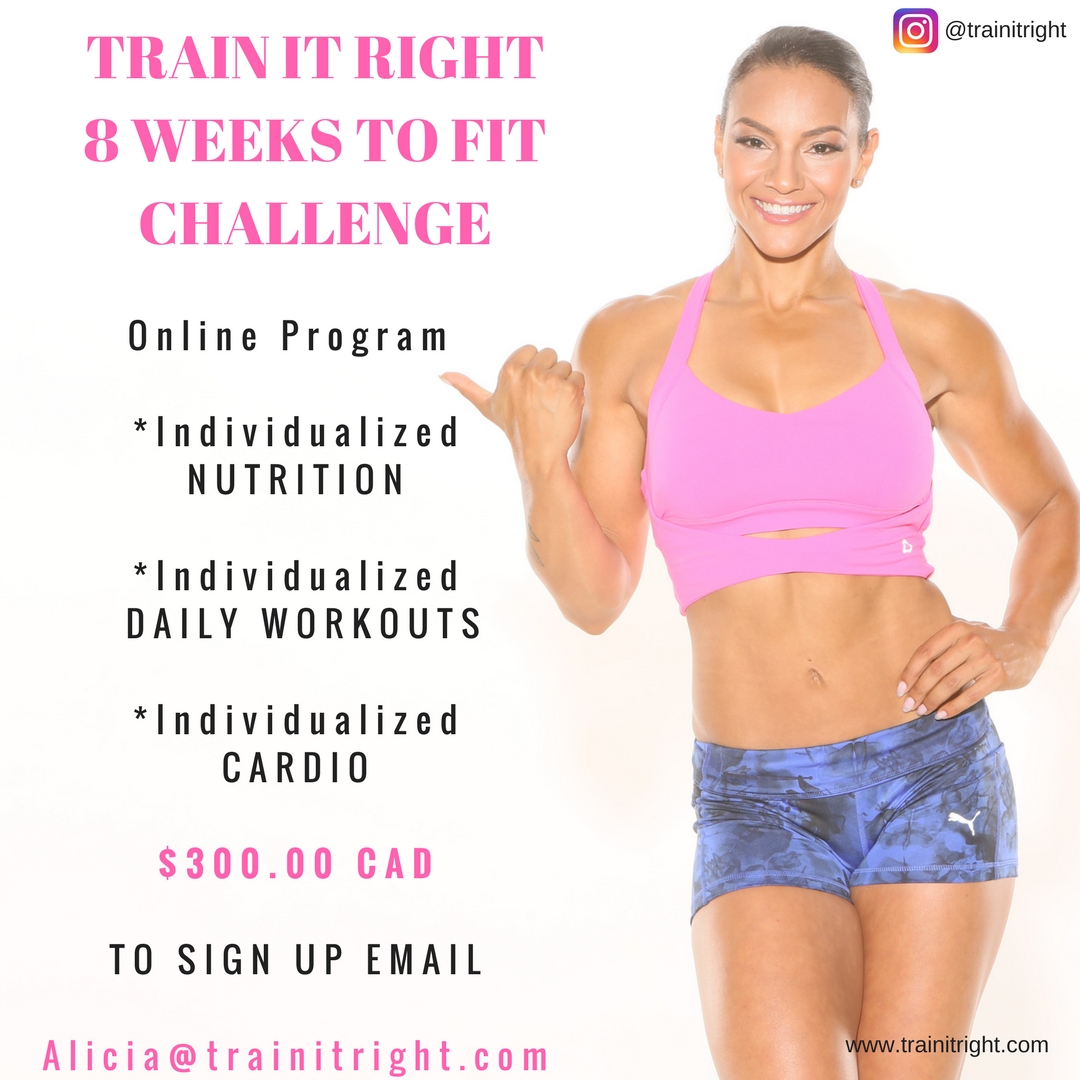 THIS CHALLENGE IS BEGINNING JANUARY 1st, 2018
You are officially the first to hear about my new 8 week Challenge!
What better way to start off the New Year then with a new routine on the way to a new you!
Who is this program for? Non competition prep clients that are looking for a lifestyle change, new routine and an individualized program that they can do on their own, any time, any where.
What do you get? 2-Week training Split that will be updated every 2 weeks when you check in with me via email, weekly calendar overview of program, designated sets & reps for each exercise, individualized nutrition plan, individualized cardio, and access to the Train It Right private client Facebook page.
To sign up simply email me at: alicia@trainitright.com with Subject line: 8 week challenge
or
www.trainitright.com/contact