JABRA INTRODUCES WORLD'S FIRST WIRELESS HEADSET WITH CROSS TRAINING 
COACHING AND MUSIC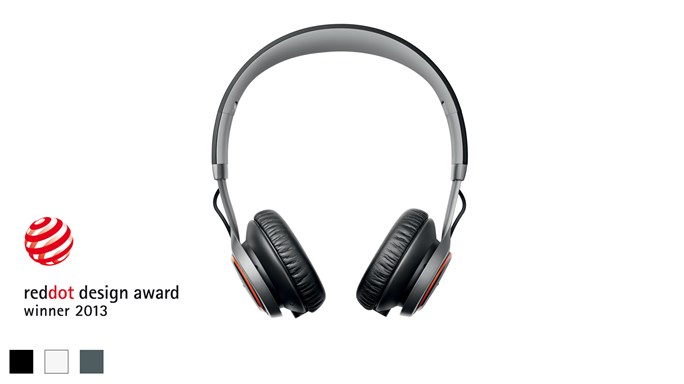 Jabra Sport Coach™ Wireless offers an integrated motion sensor and companion Sport Life app to provide real-time in-ear audio coaching
Toronto, ON - For fans of burpees, lunges, squats and planks who want the added motivation of individual coaching while listening to music, the world's first wireless cross-training audio solution has arrived! The Jabra Sport Coach™ Wireless earbuds combine personalized in-ear coaching with premium Dolby sound to get the most out of cross training workouts. The launch of the Sport Coach extends Jabra's sport audio product line, and follows the award-winning Jabra Sport Pulse™ Wireless earbuds that introduced in-ear heart rate monitoring for the very first time. 
Key features of the new Jabra Sport Coach™ Wireless headset optimized for cross training include:
Best music experience with premium Dolby® sound quality
Integrated motion sensor and advanced Sport Life app provide real-time in-ear audio coaching

Secure fit, lightweight and compact design

Extends Jabra's sports audio product range, pioneered by the award-winning 

Sport Pulse

™ wireless earbuds for runners
Developed to meet the needs of cross training enthusiasts, the 
Jabra Sport Coach
™
 Wireless 
creates customized workouts based on over 40 different exercises - either time or repetition-based training - via the Sport Life companion app. The app lets users plan, track, and analyze cross training workouts, choosing exercises from beginner to advanced, with in-the-moment, personalized in-ear audio coaching. 
To ensure you achieve optimal performance and your overall fitness goals, the integrated 
TrackFit
TM
motion sensor provides advanced tracking of pace, distance, step count, cadence and calories to make every workout count.
"For sports, we are committed to delivering innovative audio solutions designed to enhance the training experience for fitness enthusiasts," says Jabra CEO René Svendsen-Tune. "We started by specifically targeting runners, and now we are taking the next step by delivering a solution optimized for cross trainers. We see clear possibilities for in-ear audio solutions combined with biometrics." 
Jabra Sport Coach™ Wireless will be available in July for $169.99 at select Best Buy Canada stores, www.bestbuy.ca and www.jabra.ca.
Download photos of Jabra Sport Coach™ Wireless here
Watch the video for Jabra Sport Coach™ Wireless here 
- 30 - 
www.jabra.ca
About Jabra 
Jabra is the brand of GN Netcom, a subsidiary of GN Store Nord A/S (GN) - listed on NASDAQ OMX. Jabra employs approximately 900 people worldwide and in 2012 produced an annual revenue which amounted to DKK 2,355 million. Jabra is a world leader in the development, manufacturing, and marketing of a broad range of hands-free communications solutions. With a reputation for innovation, reliability, and ease of use that goes back more than two decades, Jabra's consumer and business divisions produce corded and wireless headsets, plus mobile and in-office speakerphones that empower individuals and businesses through increased freedom of movement, comfort, and functionality.
© 2013 GN Netcom A/S. All rights reserved. Jabra® is a registered trademark of GN Netcom A/S. All other trademarks included herein are the property of their respective owners. (Design and specifications subject to change without notice)