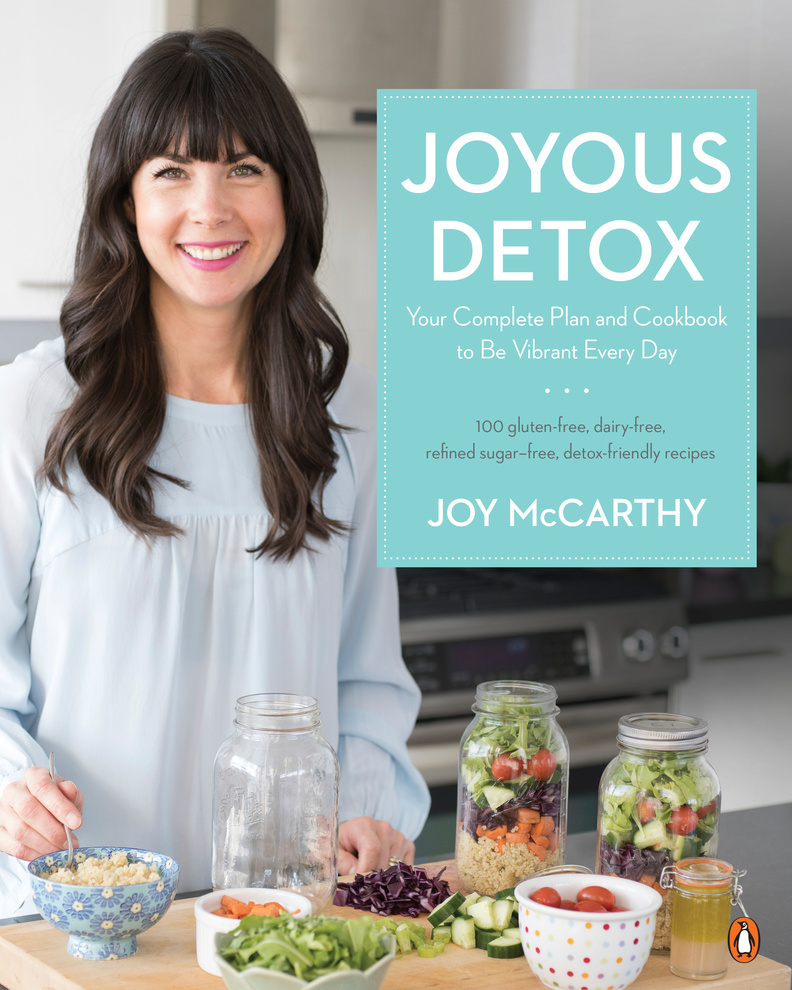 I came home earlier this month to find an amazing box at my door. It was from penguin books. At first I was a bit confused as I had not ordered any books. Brought it upstairs and to my surprise it was a care package from Joyous Health. 
It was not only her brand new book Joyous Detox but it was an entire package that included essentials to help me with my detox! Talk about a surprise package! The book includes 100 gluten-free, dairy-free, refined sugar-free, detox-friendly recipes! Joy is previously known for her best seller Joyous Health.
About her new book:
It is actually a complete plan and cookbook. She wrote this book in order to share with the readier how easy and delicious it is to detox naturally by following a whole foods based diet that emphasizes detox-friedly foods. It gives your body a break from gluten, dairy, sugar, food additives and junk foods that can have a negative effect on your digestion, energy levels and even beauty.
*You may even notice that your hair is shinier and your skin glows more from just 10 days of following the meal plan that is outlines on page 88 in the book*
The care page that she sent me included:
Joyous Detox Tea
Smooth Like Butta Body Butter
Lovely Lavender Deodorant Stick
Limp Treatment Balm
Dry Skin Brush
Joyous Detox Tea: Her detox tea is a handcrafted organic blend of carefully selected ingredients to support your digestive system, especially your liver. This will enhance detoxification.
Smooth Like Butta Body Butter: It is so clean your an eat the ingredients. And it smells amazing. By far my fav body butter to date.
Lovel Lavender Deodorant Stick: Her natural deodorant contains clinically proven sage extract to keep things stink free. It is formulated for sensitive skin  and contains no chemicals.
Lip Treatment Balm: Firstly this is so tasty! Its also certified organic.
Dry Skin Brush: Dry skin brushing is an essential to your health, beauty and detoxification as brushing your teeth. This totally natural body brush is the perfect coarseness and you will feel instantly invigorated and rejuvenated!
Thank you so much Joy for the care package! I truly appreciate the gesture! And good luck with your new book! I know it is going to be another best seller!
Available on amazon: https://www.amazon.ca/Joyous-Detox-Complete-Cookbook-Vibrant/dp/0143194607/ref=sr_1_1?ie=UTF8&qid=1483305780&sr=8-1&keywords=joyous+detox
Joy McCarthy on social:
https://www.facebook.com/joyoushealth.ca/
https://twitter.com/joyoushealth/
https://www.instagram.com/joyoushealth/