MedReleaf continues to lead on scientific research: Landmark, peer-reviewed study shows medical cannabis dramatically improves lives of veterans with PTSD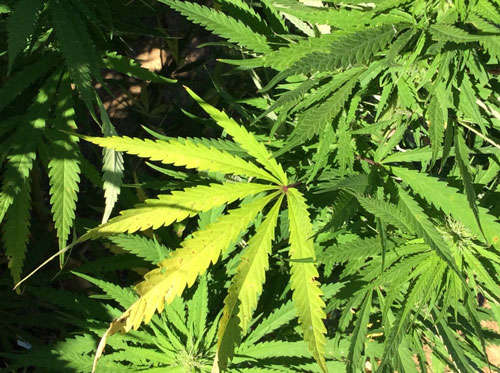 MedReleaf, Canada's premium licensed producer of medical cannabis, today announced the findings from a landmark study on the effectiveness of medical cannabis on military veterans diagnosed with PTSD. The study found treatment with medical cannabis improved aggregate patient reported outcomes by 50-60% with a 77% decrease in suicidal thoughts as well as a 50% reduction in the consumption of related medications.
The study, being presented today in Vancouver at the 7th Annual Military and Veteran Health Research Forum, was conducted by Dr. Paul Smith, MD, using several of MedReleaf's proprietary strains of medical cannabis including AviDekel, Luminarium and Midnight.
From baseline to follow up, the study revealed a number of key insights on patient outcomes including:
Aggregate score of both PTSD symptoms and social impacts improved by 59%
Drug and alcohol overuse was reduced by 82%
Marital and relationship harmony improved 65% and
Severity of pain experienced by patients decreased 48%
Improvements in outcomes were also associated with a 50% reduction in the consumption of PTSD-related medications, including opioids. 36% of patients on PTSD related medications at baseline discontinued all such medications, for an estimated annual savings of $2,300 to $3,800 per patient.
"The evidence is overwhelming that cannabis is dramatically improving the lives of veterans with PTSD," noted Neil Closner, CEO of MedReleaf. "We're encouraged by Dr. Smith's work; it provides valuable insight and data that will assist the broader healthcare community in their quest to help veterans better manage their healthcare needs."
"In my practice, I see the worst of the worst in terms of PTSD; when all other treatment options fail, these patients come to me," noted the study's author, Dr, Paul Smith, adding "70% of veterans are dropping out of traditional PTSD programs in favour of a medical cannabis course of treatment and as the evidence overwhelmingly shows, it is remarkably effective."
Patients in the study required 9.4 grams of medical cannabis a day to achieve these results leading Dr. Smith to note, "There is no one-size-fits-all approach to effective cannabis dosing but I believe that when veterans get VAC coverage for cannabis oils and capsules, we'll see more veterans turn to this treatment and I think that with these new, accurate dosing methods of delivery we'll see a reduction in the amount of cannabis required for a course of treatment."
Following the presentation of the abstract at Forum 2016, Dr. Smith will submit the results for peer review with the goal of publication in the Journal of Veteran, Military and Family Health.
About the study
The study is based on chart audits of 100 patients with confirmed diagnosis of PTSD and who initiated a treatment of medical cannabis after January, 2014. Self-reported Patient-Related Outcomes (PRO) were captured at baseline and at a follow up visit between 3 and 18 months after initiation of a treatment of medical cannabis. The data review was conducted at a single medical practice with extensive treatment of medical cannabis and which serves a large number of military veterans.
The full abstract, including details on study background, methodology, epidemiology and detailed results can be found at www.medreleaf.com/research-overview.
About MedReleaf
MedReleaf is the leading, research-and-development driven, medical cannabis producer in Canada and the only ISO 9001 certified cannabis producer in North America. They offer the finest range of premium cannabis products sourced from around the globe and cultivated in their Ontario facility under the strictest guidelines and care. MedReleaf focuses on quality, safety, uniformity, and reliability, and they do it all to improve the quality of life for their patients. MedReleaf is setting The Medical Grade Standard™, because quality assurance is at the core of every product they produce. Through tireless clinical research in concert with the Canadian medical community, MedReleaf is consistently striving to unlock the immense potential of medical cannabis, and is dedicated to leading the way in the discovery of its medical and therapeutic benefits.
For more information on MedReleaf, its products and processes, please visit MedReleaf.com
SOURCE MedReleaf Corp.