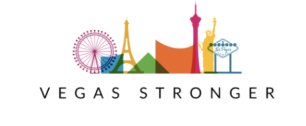 Las Vegas Receives First Karma Box
Karma Box Project, Part of Larger State-Wide Effort, to be Hosted by Non Profit Vegas Stronger
Las Vegas, NV – February 1, 2022 – Vegas Stronger, a non profit whose mission is to help eradicate homelessness through treatment and housing in Las Vegas, has accepted, and drilled into the foundation of their building, the first official Karma Box of Las Vegas.
Karma Boxes are part of the Karma Box Project, a community initiative that allows people to give non-perishable food, hygiene products, toiletries, and other useful items to those in need. Karma Box is a registered 501(c)(3) non-profit that relies on donations of food and other supplies.
"We are thrilled to take part in anything that helps our most underserved members of the community," said Dave Marlon, Founder of Vegas Stronger. "When Grant approached me about a Karma Box at Vegas Stronger, I couldn't think of a more perfect place for Vegas' first Karma Box."
Once a box is placed, it's up the community to both take the supplies, and refill the supplies. Currently, there are currently 53 Karma boxes around the state of NV
"Continuing our mission of helping the community is 95% of what we are doing with Karma Boxes," said Karma Box CEO Grant Denton. "Partnering with an organization like Vegas Stronger, is a natural step towards continuing our good work in the community."
"One story I like to tell, is a few years ago we had a couple of preschool kids who wrote kind notes on index cards in crayon and drove around with their family placing them in boxes across town, they read things like –
You're a beautiful person
You are loved
Keep your head up
"A lot of them were misspelled and in different colored crayon. It was very cute!"
"About a month or so after that," continued Grant, "my outreach team was taking someone from a camp by the river to a detox facility because he was ready for treatment. We had been working with this gentleman for quite a while, so it was a big deal. When they got to detox and he was digging through his pockets to find his ID, he pulled out a hand full of folded up documents, a lighter, a couple of already smoked cigarette butts, and a barely legible crumpled up index card that said, in orange and green crayon, " KEEP SMILLING."
"We realized then we are making a difference."
We ask members of the community to stop by whenever possible and stock the Karma Box. The address is:
Vegas Stronger:
916 North Main St
LV, NV 89101

About Vegas Stronger
Vegas Stronger is a unique Non-Profit Organization 503(c)(3) focused on reversing the devastation caused to our community by the opiate epidemic and addiction. Our out-of-the box approach helps anyone afflicted, regardless of their race, socio-economic status, or housing situation, in an outpatient facility. We offer more than just traditional groups and are a growing facility with a sober boxing gym, coffee shop, bookstore, bicycle mission, and our customized "13 Core Elements Method."
We facilitate that restoration to wholeness for individuals, families, and society at large, by creating awareness and providing access to both state-of-the-art and historically reliable remedies. Our services cater to all suffering from the depths of addiction. In many instances, residential rehab is not a viable or financial option.
About Karma Box Project
Karma Box is a community initiative that allows people to give non-perishable food, hygiene products, toiletries, and other useful items to those in need. Karma boxes are filled up with goods by anyone who wants to lend a helping hand to those in need. Visit Karma Boxes donation page here or contact them.