Hey Guys!
Ive recently been doing a lot more self care then ever. Im going to start sharing with you all of the products that I use. Starting with my new MyoBuddy! I absolutely love this thing! They originally asked me if I wanted to review it and I had no idea what it was. I did a bit of research and watched all of the videos on their site and thought...I totally need this so I said yes. I use it every day now!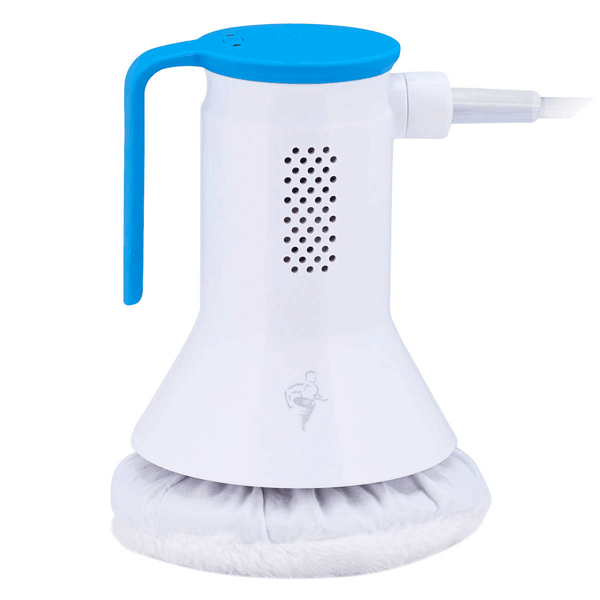 The MyoBuddy Pro percussive massager places professional grade deep tissue, warming, trigger point and cutting edge vibrational massage technology in the palm of your hands, providing instant relief to muscle soreness and myofascial pain.
Soothe Sore Muscles & Ease Myofascial Pain
Treat Trigger Points & Everyday Aches & Pains
Warms Muscles Pre-Workout & Quicker Workout Recovery
Reduces Stress, Anxiety & Insomnia
Includes 1 White Plush Bonnet and 1 Blue Lotion Bonnet
Free Shipping
30-day Money Back Guarantee
1-Year Warranty
Their website is full of tons of informational videos to show you how to target each and every individual muscle! I love that!
The only thing is you just have to get over the fact it looks like something you should wax your car with LOL.
10/10 for getting your moneys worth
10/10 Quality
10/10 For Packaging
8/10 For Instructions In The Box
7/10 For Aesthetics
9/10 For Functionality - It comes with a really long cord which I like
If you are interested in getting your own click here: https://www.myobuddy.com/ref/45/