Check out this new kickstarter called MOBO System: Move freely and become pain free with the only all-in-one, modular, do-it-yourself, fitness, physical therapy and mobility system. They call it the swiss army knife of mobility.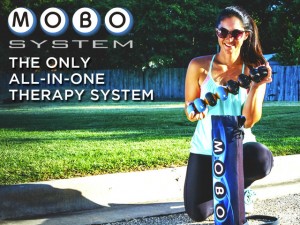 According to their site:
"MOBO System is a modular mobility system that efficiently, specifically and effortlessly manipulates targeted muscle, joint and fascia dysfunctions in the upper and lower body. MOBO System is compact, light weight, easy to use and extremely versatile. MOBO targets a wide range of dysfunctions through a series of adjustable pressures and textures.
I know I want one. I love how its like all the tools you need for fachial release in one!
If you want to learn more about their kickstarter program click HERE.