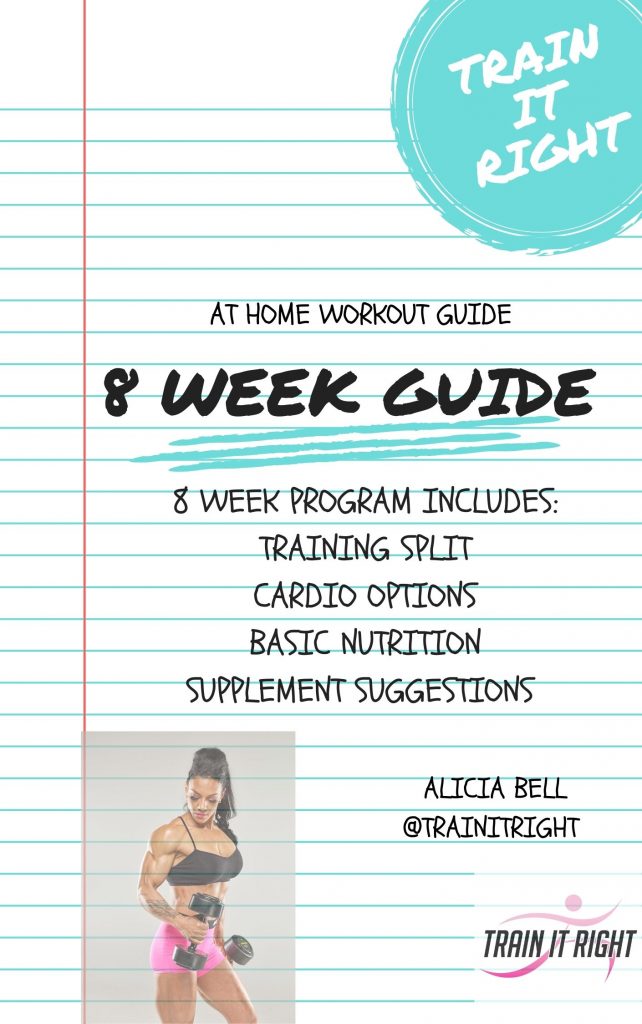 My new 8 Week Home Guide is now available!
Since you are subscribed to my newsletter you are the first to know!
Over 50 Pages of content!
Includes the following to help you maximize your results from home:
Training Split
Cardio Options
Basic Nutrition
Supplement Suggestions
This comprehensive Guide is for sale for $30.00!
For those of you in lockdown I am so sorry but through commitment, discipline and consistency you can get through it!
You can purchase the guide HERE
*please note it will be emailed to you within 24 hours of purchase and there is a chance it will go to your spams make sure to check there within 24 hours if you do not see it in your mailbox*