My Nike Women's 15km Toronto Experience - @nikewomen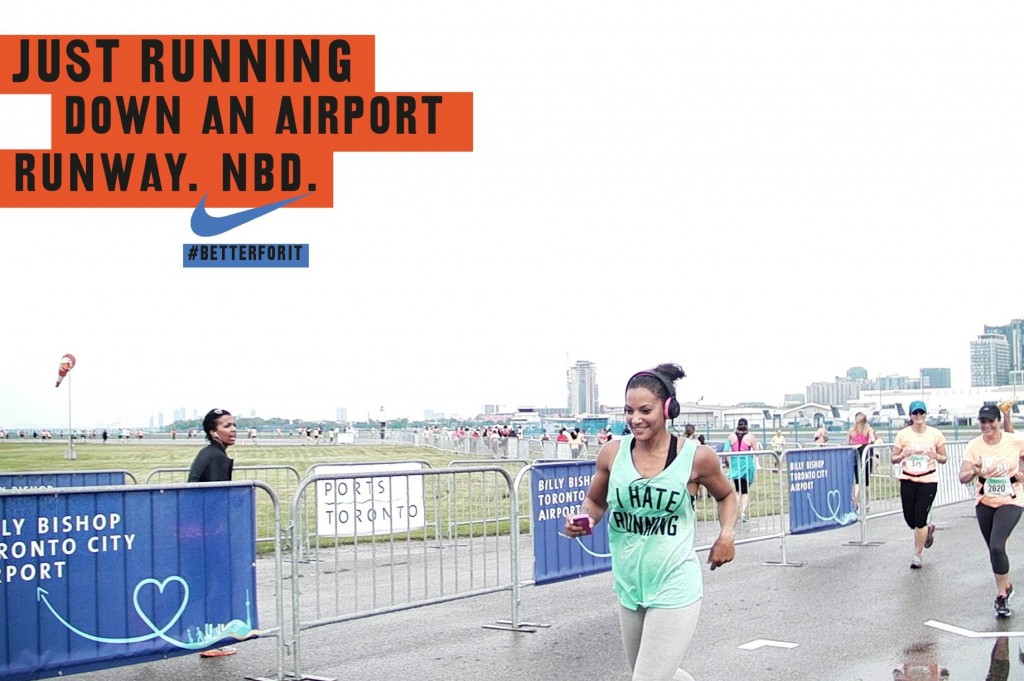 I received an email early last week from Athletics Canada asking if I wanted an entry to the Nike Womens 15km. Obviously I said yes as this is an amazing event and I also knew that entries were limited. Did you know you actually get entered into a draw to run it. Not only did I get a VIP bracelet for the ferry over to the island but the bracelet gave me access to all sorts of things like access to the VIP tent, Nike escort to the start line, cocktails and lunch afterwards. They really rolled out the red carpet for us. This was especially great to be in the tent since the morning started of pretty cold and rainy.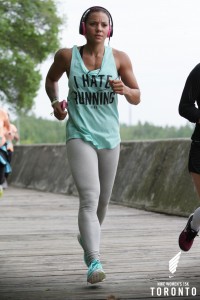 I have never claimed to be a long distance runner. I am from a sprinting background. That means short distances and lots of rest in ideal training conditions. Im definitely not experienced running in long steady state races like a 15km. With that being said I ran a Red Bull Wings For Life event that I also ended up running 15km. The weather was much nicer. At the start line it literally started pouring. They had us in the gate by 9:15am the latest. Since I am obsessed with being punctual I as there by 9:05am. However the race didn't start until 9:30am. Ideally for me I would have preferred to stay warm much closer to the start. They had lots of brand ambassadors, master trainers and Olympians on hand that were introduced and spoke before the race. That was very motivating and inspiring. The rain actually stopped after the first few km's in. Thank goodness!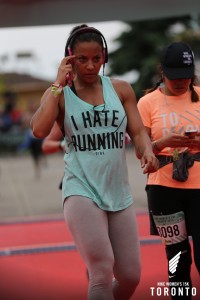 My goal was to run close to the time I ran for my previous 15km. 1 hour and 30 minutes. I finished in 1:32 minutes. Despite a bad knee and something major going on with my gluteus I was a happy camper. I played Spotify the whole way which kept me very motivated. I even saw my good friend Dj Nora Tones at the 8km mark and hopped in her booth to say hi for a few seconds. My fav part of the race was running down the Toronto Island runway where the planes take off. There were also lots of cool views of Toronto on the boardwalk for the last couple of kms. I really wanted to stop for a picture but I also promised myself I would run the whole way. I will have to go back on another day to enjoy the scenery (it was my first time on the island.
One of the most motivating things about the Nike Women's 15km Toronto experience was that another thing that kept me motivated to finish was that there was a TIFFANY's NECKLACE waiting at the finish line for each and every finisher. Now if that isn't motivating for someone who dislikes long distance running (take a look at the shirt I wore) I don't know what is!!!
Another mistake I made was that I wore my number on my back (its what we do as sprinters). This was a bad idea because all of the race photography was sorted by number. So I had to email www.gamefacemedia.com who were so kind and helpful. They helped me that same day find my pictures from the event! So a huge thank you to the kind gentleman who took the time to help me.
Overall I give the event an 8/10. I wish I could have gotten to the start gate a little later than the required us there so I could have stayed warmer in the rain. Other than that I highly recommend this race. It was fun, inspiring and an over all great experience. I am better for it. #betterforit