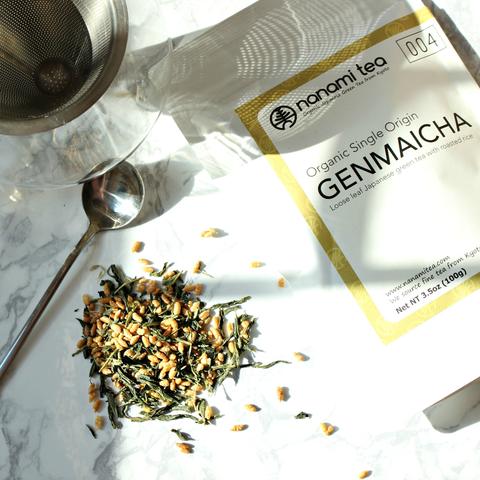 If you're familiar with Japanese culture or have visited Japan, you will quickly find how important tea is and how vastly it is used within the culture. I recently participated in the #7daydrinkgreen challenge and the results were pretty eyeopening. When asked, how can I lose more weight without doing anything or what can I do to fight sugar cravings, I always suggest tea. That's why I was so happy to have the chance to try out a Nanami Power Set.
I absolutely LOVE green tea! The health benefits of green tea are endless! It's great for your skin, your energy, your waistline and more! What's so amazing about Nanami Tea is that they offer authentic green tea (no garbage or fillers or blends). Their tea is is carefully picked and crafted from their tea farm in Uji Kyoto, Japan. This company is one of very few that offer green tea at a farm-to-cup experience.
I had the opportunity to try the
Nanami Power Set
, in the power set I recieved Matcha (my favorite), Sencha, Hojicha and Genmaicha.
So check out my 7 day review below: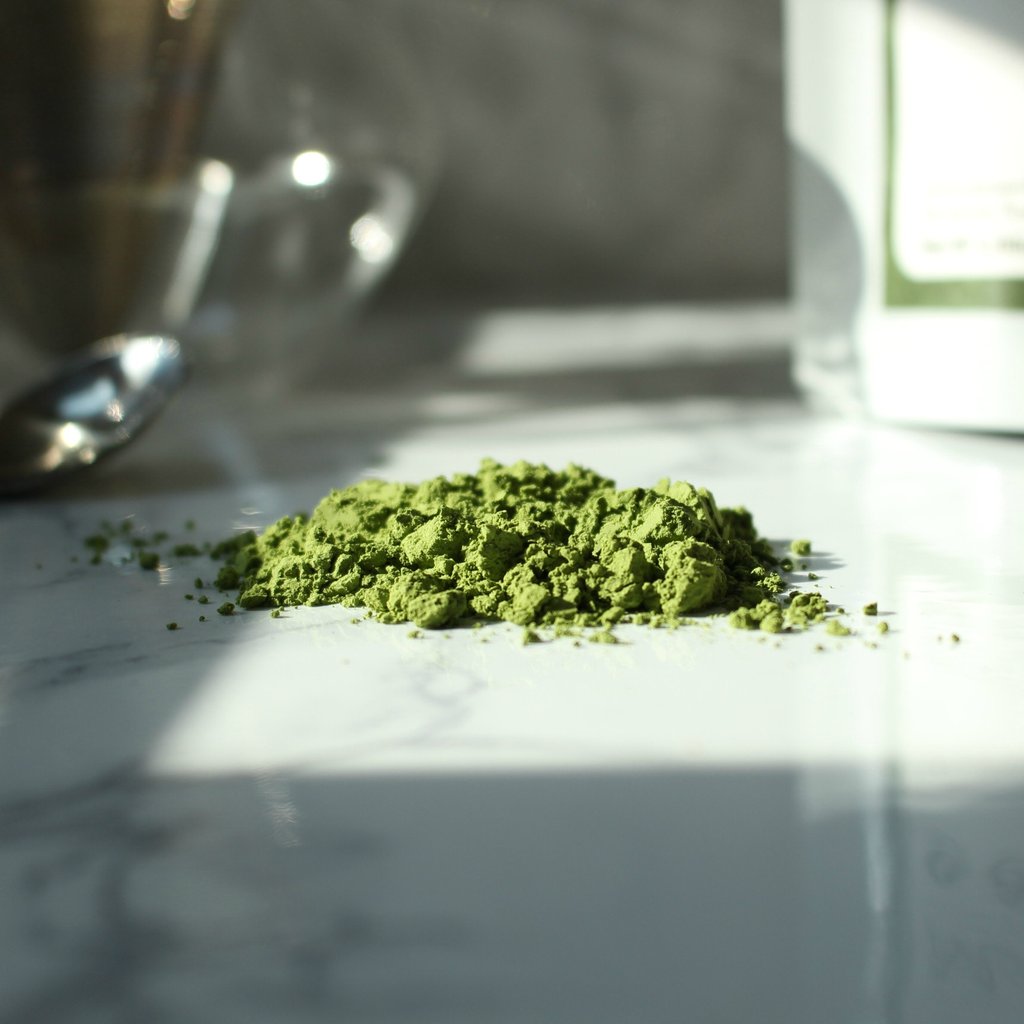 So if I could, I would drink Matcha tea, all day every day. Matcha by far is my favorite kind of tea and was my fav from the Nanami Power Set.
Day 1 - Each one of the teas is numbered and has a different purpose but I wanted to try things a little out of order and drink tea based upon what I felt like drinking for the day. Today I tried the Matcha Tea and all I can say is AMAZING! I've tried many different Matcha teas from ordering at my local tea shop to Starbucks to ordering Matcha off of amazon and this by far is the most cleanest, purest Matcha tea yet! My energy levels were high and I felt amazing.
Day 2 - Once again, I decided to go with some Matcha tea in the morning, but I also decided to mix the Matcha inside of my smoothie that I had for a snack. The taste was very green and exactly what I wanted and was looking for. I really feel like this is going to go into my daily rotation or be used whenever I have a craving for something super green and super clean.
Day 3 - I drink a lot of water every day to ensure I meet my fitness and health goals, but what I love about this challenge is how I'm really focusing on my water intake. Drinking the tea is like a treat! I've also been drinking this tea without any sweeteners. Drinking this way ensures I get a pure taste and get the maximum benefits of the tea which I can really feel.
Day 4 - I decided to try one of the other teas out of the set. Today, I went with Hojicha. This tea is unique because it is roasted. The directions for this tea suggest drinking it before bed and I see why. This tea was very calming and I could tell that it didn't have as much caffeine in it as the matcha because I didn't get an increase in energy. This tea is great for relaxing. The flavor is incredible and one that I never could imagine you could get from a green tea. The flavor was more nutty with a hint of caramel and very soothing! It was a great treat after drinking only water all day.
Day 5 - Things have been so busy for me these last few days and I felt like I needed a boost, so I decided to try the Sencha tea today. This was a great choice! This tea gave me the pick me up I needed to tackle the rest of my day. I had a cup of this tea after I finished my fasted cardio, and it gave me a boost of energy that I needed. It was like a pick-me up. I also noticed that I wasn't as tired as I normally would have been. This was probably attributed to the the high amount of caffeine. This is also a great tasting tea!
Day 6 - I'm almost at the end of the challenge and I don't think I want to stop! Drinking all of this water and green tea has definitely helped me feel MUCH better! Not only do I feel healthier but I feel more alert and positive. The effects of green tea!! I absolutely loved how the Sencha made me feel so I decided to start with a cup this morning and also during mid-day! So refreshing! I ended he day with Hojicha and once again, it was an amazing treat! The smell of the Hojicha is so comforting and warm! It's a must for a relaxing evening before bed.
Day 7 - Drinking water all day has many health benefits and I've really grown to appreciate them over the past few days! Drinking only water and green tea as a treat periodically throughout the day has been a treat! I would suggest this challenge to anyone that is trying to reset their system or just get a bit healthier. It's so important to limit the amount of soda and sugary drinks you intake (juices filled with high fructose syrup, hot chocolates and fraps). I started the day with my ultimate fav... MATCHA!! And ended the day with my new evening fav Hojicha.
My overall review:
These teas are amazing and I suggest every tea connoisseur try them!