National Survey reveals 91 per cent of Canadians believe health is the key to happiness
CHFA presents four simple ways to stay happy and healthy this winter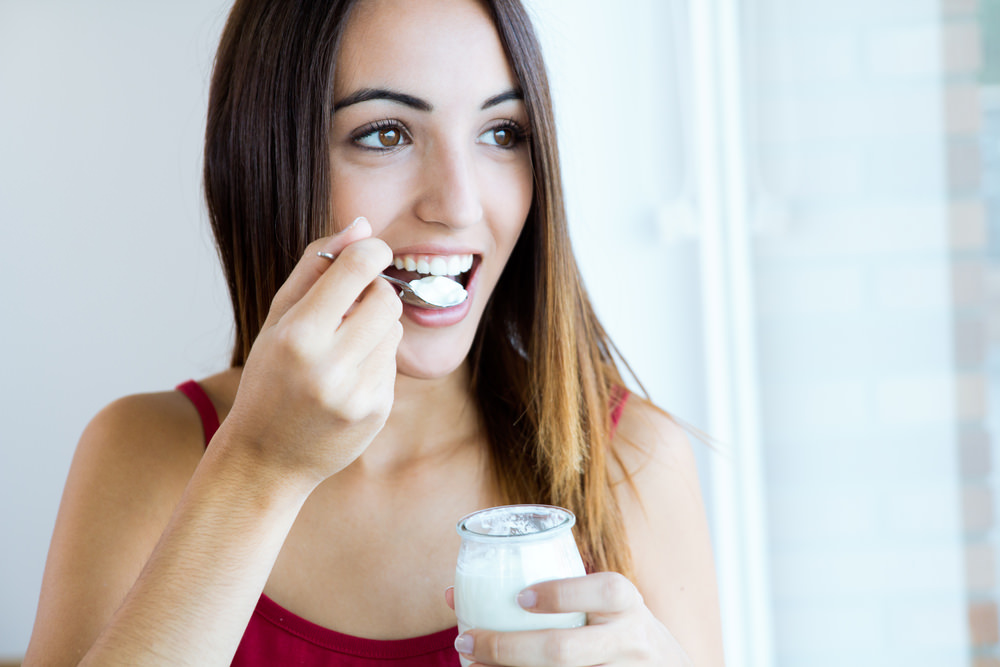 In response to new national survey results and with cold and flu season fast approaching, the Canadian Health Food Association (CHFA) have put together simple and effective tips to help Canadians stay happy and healthy during the winter months.
The survey of more than 1,500 Canadians conducted by CHFA revealed that the vast majority (91 per cent) of Canadians believe that their overall health impacts their level of happiness. The same survey also shows that more than half of our population (54 per cent) get sick most often in the winter.
When asked what factors are negatively impacting their health, Canadians from coast to coast reported that lack of sleep tops the list at 73 per cent. Sleep was followed closely by stress and lack of mindfulness (57 per cent), lack of exercise (52 per cent) and poor nutrition (46 per cent).
Additional interesting findings from the survey include:
Canadians' favourite foods to ward off cold and fluand stay happy and healthy include chicken soup/broth (49 per cent), oranges (49 per cent) and tea (48 per cent).
Canadians' top picks for natural health products to keep them happy and healthy during cold and flu seasoninclude vitamins C (46 per cent) and D (37 per cent).
Things Canadians do to stay happy and healthy:Over three-quarters say they improve their sleep (76 per cent), improve eating habits (43 per cent) and engage in exercise (40 per cent).
As Canadians prepare to celebrate the fifth annual National Health Products (NHP) Week, which runs from November 7 to 13, 2016, the focus is on practical and innovative ways to stay healthy through the holidays and into the New Year.
"Our goal this NHP Week is to arm Canadians with the tools they need to maintain health and happiness during cold and flu season," said Michelle W. Book, CHFA's in-house holistic nutritionist. "We identified four pillars of immunity, each including simple steps Canadians can take to help boost their immune system naturally this season and beyond."
CHFA's four pillars of immunity include:
Nutrition: Lack of proper nutrition has been linked to decreased immunity and increased risk of illness. Nuts, fermented foods and garlic are all shown to help boost the immune system.
Exercise: Engaging in 30-60 minutes every day can improve your body's immune response. To improve exercise and immune health consider including krill oil, protein and vitamin D as part of your daily routine.
Sleep:  Our bodies respond to lack of sleep in a similar way as it does to acute stress. Try adding magnesium, L-theanine and melatonin for better sleep.
Mindfulness: Mindfulness can reduce markers for inflammation and stress hormones. Probiotics and omega-3s can be beneficial in managing stress.
"While we always encourage Canadians to speak to their health care practitioners when they are under the weather, we also want to encourage everyone to consider adding natural health products to improve overall wellbeing and boost immunity," says CHFA President Helen Long. "When you visit a local CHFA Member health food store, you can find all kinds of safe, effective and high-quality supplements, vitamins, minerals, herbal products and traditional medicines. Canadians should feel confident that Health Canada-approved natural health products can play an important role in maintaining and optimizing our health and happiness."
Canadians should also be aware that Health Canada is proposing changes that impact natural health products in two fundamental ways:
Some products will no longer require Health Canada review and will provide less information.
Other products will be required to submit drug-level scientific evidence to support their claims.
Please visit chfa.ca to find out more about the 'Save our Supplements' movement.
About CHFA
The Canadian Health Food Association (CHFA) is Canada's largest national trade association dedicated to the natural health and organic products industry. The association represents manufacturers, retailers, wholesalers, distributors and importers of natural health and organic products. With a membership of more than 1,000 businesses across the country, CHFA represents an industry that contributes more than $6 billion to the Canadian economy. Michelle W. Book is CHFA's in-house holistic nutritionist, trained in natural and complementary therapies.
About the survey: 
A survey of 1591 Canadians was completed online between September 12th to 15th 2016 using Leger's online panel, LegerWeb. A probability sample of the same size would yield a margin of error of +/-2.5per cent, 19 times out of 20.