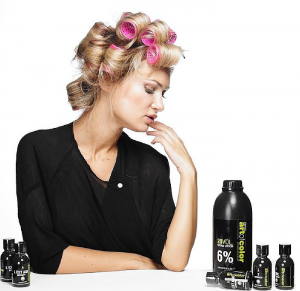 I recently was sent ONC Natural Colours. They sent me one of their natural colours 6KR Chocolate Brown Red. Although I am currently black I definitely will keep this on hand when I go back to a lighter colour hair.
ONC beauty products. As the initial pioneer in ​offering products sans parabens (2003), and propylene glycol (2012), ONC's ethos is product innovation, quality, 360° communications, and in-depth training to deliver high-end products and services​, using​ responsible environmental policies
​that actively seek to reduce carbon footprint, ​championing innovative products with certified organic ingredients since 1993.
The ONC Products that I recieved are ammonia free and resorcinol free. I love this because it is not as harmful as other hair dyes on the market. It is also made with Organic wheat free protein, organic aloe leaf juice, organic comfrey leaf extract and organic chamomile extract. Can you believe that!? Organic products in hair dye!
The company is made up of 20 years of industry expertise has led to the creation of NaturalColors. It's innovative formula contains the healthiest and most effective certified organic ingredients with pure benefits. Natural colours produces beautifully healthy and natural colouring results, which has to be seen to be believed.
By using their product, you are promoting your health and the sustainability of our environment.
To find out more about their products you can visit their website HERE. I love supporting great products that have organic ingredients and really care for your health.