New Documentary 'What the Health,' the health film that health organizations don't want you to see, hits top spot on Vimeo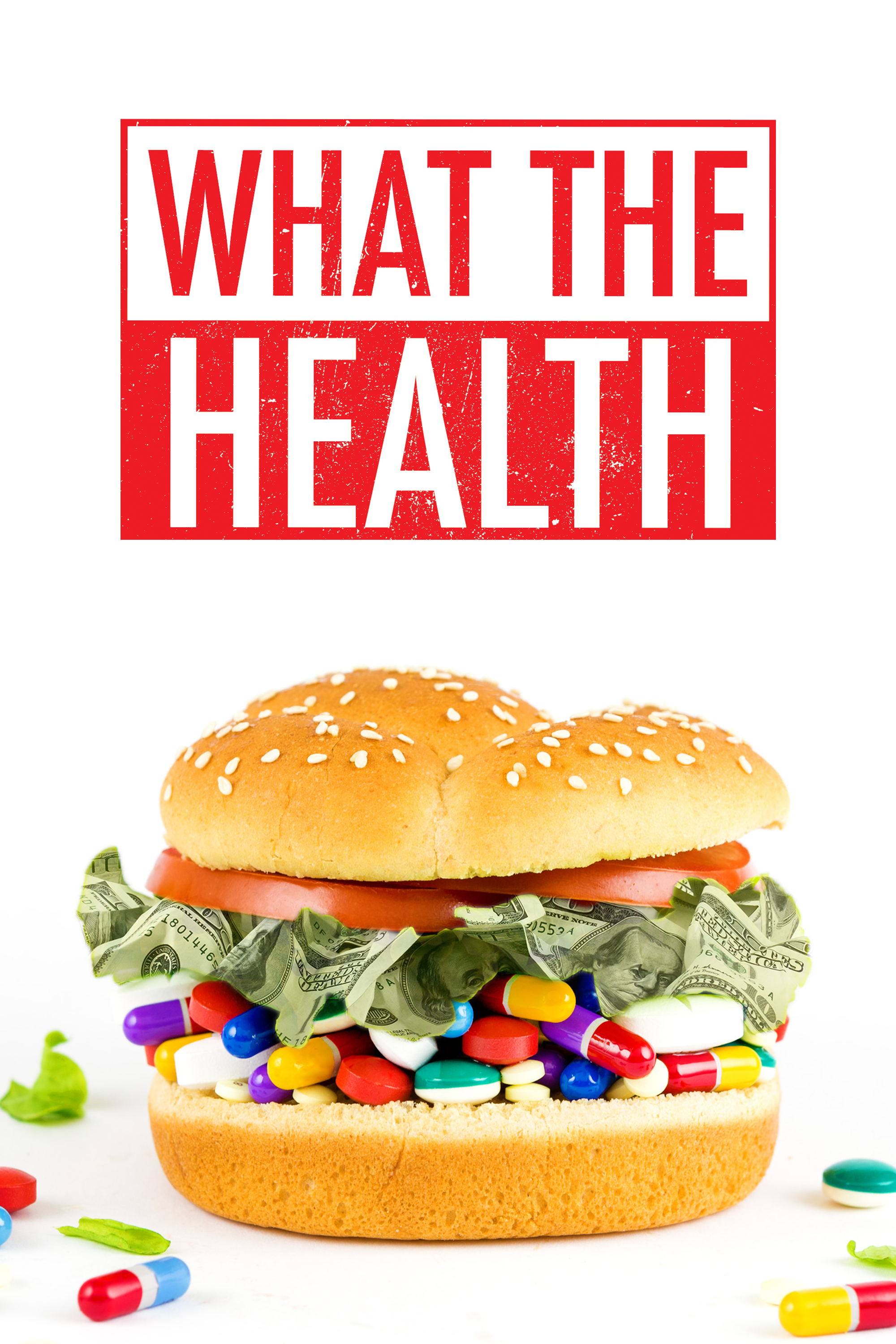 SAN FRANCISCO, Calif., – "What the Health," a new feature-length documentary, captured Vimeo On Demand's number one trending spot, and racked up more than 6.5 million social media shares, following its release Thursday. "What the Health" exposes the collusion and corruption in government, big business, and the nation's leading health organizations. With heart disease and cancer the leading causes of death in America, diabetes at an all-time high, costs and healthcare costs in the trillions, "What the Health" reveals possibly the largest health cover-up of our time.
Proceeds from online views raised more than $45,000 for hunger relief organization Food Not Bombs.
Intrepid filmmaker Kip Andersen tracks down the leading and most trusted American health nonprofits to find out why these groups are staying silent, despite a growing body of evidence. Audiences will be shocked to learn the insidious roles played by pharmaceutical companies, agribusiness, and processed animal food companies in the nation's health, especially in the most vulnerable communities, and will cheer at the transformation and recovery of those who took their lives into their own hands.
"Like a lot of Americans, I have a family history of diabetes, heart disease, and cancer, so it was important to me to learn more," said Andersen, who co-directed the film with Keegan Kuhn. "We are astonished by the support for 'What the Health' and hope it contributes to the national conversation about our health, and how big business influences it."
Surprising, and at times hilarious, the documentary features the insights of urgent care physician Dr. Milton Mills; bariatric medicine specialist Dr. Garth Davis ("Big Medicine"); Dr. Neal Barnard, president of the Physicians Committee for Responsible Medicine; physician and bestselling author Dr. Michael Greger ("How Not to Die"); NYU School of Medicine professor Dr. Michelle McMacken; public health attorney Michele Simon ("Appetite for Profit: How the Food Industry Undermines Our Health and How to Fight Back"), and many more.
"We're so grateful to Kip and Keegan for making us part of this incredible film and for their generosity in supporting our efforts to share healthy vegan food with the public, many who are hungry and homeless, struggling to find nourishment in communities across North America and the globe," said Keith McHenry, co-founder of Food Not Bombs.
For a press kit, photos, and other media resources visit https://app.box.com/s/7um6eicrfbnw6tnviblemc00b7lfjode
For the trailer visit https://vimeo.com/ondemand/whatthehealth
For more information visit http://www.whatthehealthfilm.com.
About AUM Films and Media
AUM Films and Media is a 501c3 non-profit focused on creating films and media that promote thrivability, compassion, and harmony for all life. "Cowspiracy: The Sustainability Secret," its first production, premiered in late 2014. This documentary uncovers the most destructive industry facing the planet today – and investigates why the world's leading environmental organizations are too afraid to talk about it. For more information visit http://aumfilms.org.