New study shows higher levels of vitamin D can drastically lower risk of cancer by 67%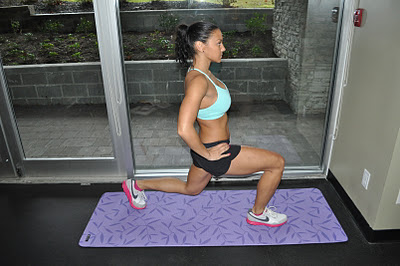 TORONTO, Ont. – Women with high concentrations of vitamin D have been found to have a much lower chance of developing cancer, according to a recently published study.
Published in the journal PLOS ONE and authored by a team from Creighton University, University of California, San Diego and GrassrootsHealth, the research found a 67% reduction in risk for all cancers in women with vitamin D levels > 100 nmol/L (40 ng/ml) compared to womenwith vitamin D levels < 50 nmol/L (20 ng/ml). 
Drawing on results from one of Creighton's past studies, Dr. Heaney and researchers at the University of California, San Diego School of Medicine worked with Dr. Lappe's team and GrassrootsHealth to provide data from its members to aid in the study. Combining both pools of data, the researchers were able to create a larger overall cohort of 2,304 women with a broader range of serum levels for the analysis.
The resulting conclusion was that women with higher than 100 nmol/L (40 ng/ml) vitamin D levels were associated with substantial reduction in risk of all invasive cancers combined.
Dr. Heaney, one of the study's authors, noted the importance of sunlight in vitamin D absorption. While ancestors spent a lot of time outdoors in direct sunlight, today more time is spent indoors and behind computer screens.
"Be sure you're getting as much vitamin D as nature would give you under natural circumstances and you were wandering around outdoors exposing a lot of skin in the summer," said Heaney. "We have got to find a way to translate [these studies] into policy; public health policy."
In Toronto, Dr. Reinhold Vieth, scientific advisor for the Vitamin D Society and professor at the University of Toronto, is encouraged by the results. 
"This analysis provides more evidence that vitamin D plays an important role for cancer, and not just bone health," said Dr. Vieth. "More vitamin D, or more sunshine, is related to lower cancer, heart disease, diabetes, multiple sclerosis, osteoporosis or death. Fortunately, taking advantage of the health benefits of vitamin D couldn't be easier as it comes for free with spending time in the sun."
Approximately 12 million Canadians (35%) fall below the minimum  vitamin D blood level requirements of 50 nmol/L set by Health Canada and the Institute of Medicine and 90% of Canadians do not meet the 100 nmol/L recommended by this research study. 
"The takeaway message from this study is clear," said Perry Holman, Executive Director of the Vitamin D Society. "If you want to help prevent the risk of cancer for you and your family, ensure that your 25(OH)D vitamin D blood levels are greater than 100 nmol/L."
About the Vitamin D Society:
The Vitamin D Society is a Canadian non-profit group organized to increase awareness of the many health conditions strongly linked to vitamin D deficiency; encourage people to be proactive in protecting their health and have their vitamin D levels tested annually; and help fund valuable vitamin D research. The Vitamin D Society recommends people achieve and maintain optimal 25(OH)D blood levels between 100 – 150 nmol/L (Can) or 40-60 ng/ml (USA).
References:
McDonnell SL, Baggerly C, French CB, Baggerly LL, Garland CF, Gorham ED, et al. (2016) Serum 25-Hydroxyvitamin D Concentrations _40 ng/ml Are Associated with 65% Lower Cancer Risk: Pooled Analysis of Randomized Trial and Prospective Cohort Study. PLoS ONE 11(4): e0152441. doi:10.1371/journal.pone.0152441