Panamania Presents PUSH - A Tangled Art + Disability Production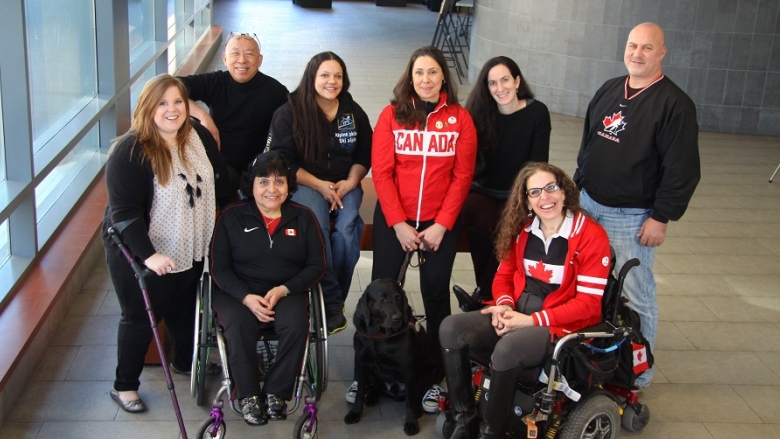 During the Parapan  Am Games I was lucky enough to receive an invite from Rockit Promotions to attend Panamania Presents PUSH - A Tangled Art + Disability Production. The production was presented by Panamanian present by CIBC and in association with Ping Chong + Company. Ryerson University also supported the production.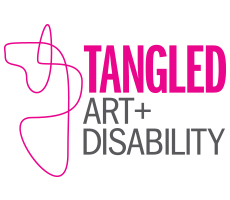 Upon arrival I learned that Tangled Art + Disability is a registered charitable organization that is dedicated to the advancement of artists with disabilities and to enhancing access to arts and culture for all. It was founded in 2003 as Abilities Arts Festival, Tangled has produced 12 multidisciplinary arts festivals employing local and international disability-identified artists, while engaging new and returning artists and audiences with year round programming.
It was amazing that the whole theatre was wheel chair assessable. This made it easy for everyone to enter and be seated in the theatre. Unlike many other theatres which aren't as easily accessible.
The entire cast were Parapan Am athletes who had amazing stories of trial and triumph to tell us. The production also went through and told us detailed history about how the Para Games came about. I cried, I laughed, I empathized but most of all I was inspired by each of their stories. Push gets a 10/10 from me. I wanted to go a second time it was that good.

Push! Real Athletes. Real Stories. Real Theatre was part of an ongoing series of community-specific oral history theater works known as the Undesirable Elements series. The script is based on interviews with the participants who then share their own true stories in the final production.
Prepformers/Parapan Am Athletes:
Sarai Demers (Downhill Skier)
Jenna Lambert (Swimmer)
Victoria Nolan (Rowing)
Paul Rosen (Sledge Hockey)
Martha Sandoval Gustafson (Athletics)
Jody Schloss (Horseback Riding)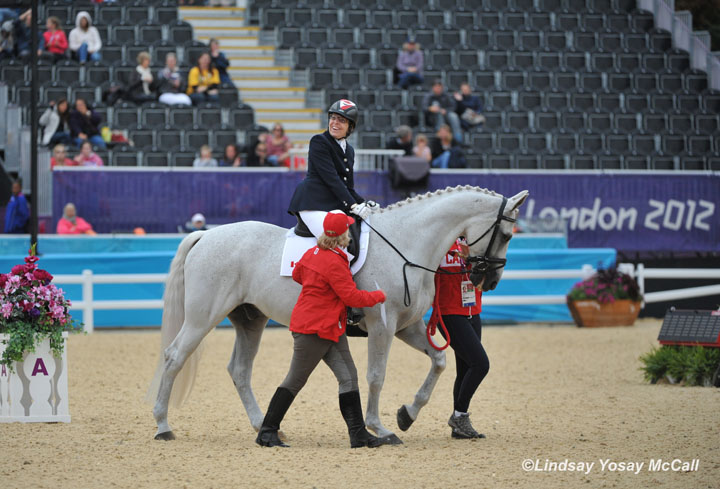 I was given the opportunity to interview one of the performers Jody Schloss from the production. She is a grade 1A competitor, and gained recognition as a disable athlete in her late 30's. Jody lost her ability to walk and talk when she sustained a brain injury in a car accident that left her in a 3-month long coma. After years of physical rehabilitation and regaining her independence Jody has since become a fierce competitor and made her Paralympic debut in London, 2012.
How did you get involved in theatrics/push?
Katie contacted me by email last summer, I knew I wasn't able to participate as an athlete in the Para PanAm games because there are no Para Dressage events but I still wanted to be involved. I thought it would be fun to do the play with other athletes that have encountered similar obstacles as I have.
How do you hope push changes people's views on para athletes?
I hope para athletes will no longer be pitied or patronized and will be seen as athletes who have overcome adversity.
Tell me about your best memory from competing as a para athlete?
At the 2012 Paralympics in London when Rebus and I first saw the crowds of people, all there to see us!  All my hard work paid off though, I put Rebus & myself in our bubble and we were able to focus.
How has the production changed your view on other para athletes?
No, I always knew that athletes have the inner drive and determination.  It was exciting for me to work with people with the same drive to succeed that I have.  
Yes, my goal is to compete at the Paralympics in Rio 2016
Have you ever thought of coaching?
I would love to coach but I think my voice would be a major problem as I wouldn't be able to project my voice to the athletes.  I also feel that being ambulatory around horses as a coach is important.
At the moment, I'm focusing on Equine Assisted Learning and Psychotherapy as an equine specialist.  I am working hard on improving my riding so that I can qualify for the Paralympics in Rio in 2016.
What advice would you have for athletes and para athletes wanting to get involved in sport?
Don't let anyone make limitations for you, determine your own limits.  Keep pursuing your goals.​
Thank you so much Jody for answering my questions! I know you will continue to inspire us and good luck in your future ventures!
Thank you so much for the whole experience and invite Rock-It Promotions and thank you to the entire production for putting on such a great show.