Province Brands of Canada Closes Bridge Funding Round
Prepares for Canadian Product Launch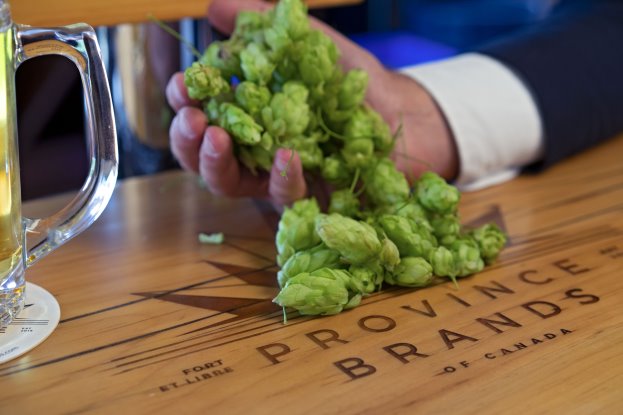 CAMBRIDGE BAY, NUNAVUT, CANADA – April 16, 2020 -- -- Province Brands of Canada, a beverage technology company with a patent-pending process for brewing first-of-their kind brewed beverages from plant materials that could never before be fermented including the first beverages brewed from cannabis, today announced the closing of a CAD $2.2 million round of new funding.
This financing was in the form of a convertible note led by a San Francisco Bay Area -based private investor and is the fifth successful funding round completed by Province Brands since its inception in 2016. The Company has raised more than CAD $23 million. Province Brands' last funding was its Series B in 2019 when the Company raised CAD $5 million at a CAD $70 million pre-money valuation.
It is notable that the transaction closed in less than two months at a time when capital markets have been challenging. "Closing this round quickly highlights the attractiveness of Province Brands' technology, IP, and market opportunities," said Dooma Wendschuh, Co-Founder of Province Brands.
"Funds raised will help us complete Phase 1 construction of our 123,000-square-foot brewing facility and will enable us to receive additional licensing from Health Canada," said Province Brands' Co-Founder Jennifer Thomas. Province Brands received its R&D license from Health Canada in late 2019.
Ramp Up to Launch Cambridge Bay Canadian Hemp Lager
With this funding in place, the Company also announced that it is preparing to scale up operations to launch Cambridge Bay Canadian Hemp Lager, the world's first beer brewed from hemp in place of barley or grains. Cambridge Bay Canadian Hemp Lager contains just four ingredients: hemp, hops, water, and yeast. It contains no CBD, THC, or phytocannabinoids and can legally be sold wherever alcohol is sold.
About Province Brands of Canada
Province Brands of Canada is a beverage technology & branded products company. Our patent-pending technology creates a better class of beer. For the first time ever, beer can be brewed from non-starch plant material - basically any kind of wood, shrub or grass, including plant waste (for example from a pulp mill), and including most types of food waste (for example "spent grains" left over after brewing the old way). Beers made with our technology are lower calorie, lower carb, and gluten free. They contain beneficial compounds, including powerful prebiotics, not found in any other beverage. Brewers can experiment with new flavours, make beers from locally sourced materials, save up to 20% on their brewing costs, and even make a second batch of beer from their spent grains - all the while, reducing their carbon emissions & waste disposal costs. Cannabis beverage companies can use the technology to make authentic non-alcoholic fermented beverages brewed directly from the industry's primary waste stream (stalks, stems & roots) - beverages which stand out amongst competitors' which need to be "infused" to intoxicate. Functional beverage companies can make great tasting gluten-free fermented beverages with beneficial compounds not found elsewhere. This is a proven technology that can be put into practice at minimal expense. And it's going to change the brewing industry forever.
For more information, please visit: www.provincebrands.com Twitter and Instagram: @provincebrands | Facebook: /provincebrands