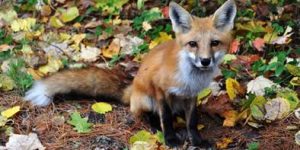 Rouge Park: Escape to Downtown Markham's Urban Wilderness

A Red Fox emerges from its den as a Bald Eagle swoops overhead, landing on a large cedar. Laughter erupts from the occupants of a distant canoe as a family of cyclists roar by, startling a busy Beaver.
This isn't an excerpt from the latest in the growing literary field of Eco-fiction. It's just another day on the trails in Downtown Markham's Rouge Park.
You don't need to go up north to get a taste of Canada's wild side: you just need to go to Markham. Downtown Markham—the Remington Group's award-winning property for all things retail, residential and commercial—shares 72 acres of Greenspace with Rouge Park, North America's largest Urban Park. With over 1000 species of plants, 40 species of mammal, and 261 varieties of bird, Rouge Park boasts some of the best biodiversity in Canada. Its varied assortment of bluffs, wetlands, and woodland make it the perfect venue for a day's excursion. Whether you're hiking the trails or paddling the canals, Rouge Park brings the great outdoors to your GTA doorstep.
If you're thinking about taking your family to the Park for a day of fun, there's no better launch point than Downtown Markham. With a plethora of dining and recreation options and proximity to the trails, it's the perfect place to grab a bite and a movie before (or after) your adventure. Cap off your quintessentially Canadian excursion with a ride on the Pride of Canada Carousel, Downtown Markham's signature attraction that lovingly channels the heritage of the country and its wild places.