Simple design and improved functionality make British American Tobacco's Glo successful in Japan, says GlobalData
Glo is a tobacco heating device launched by British American Tobacco (BAT) with unique features such as simple design and long battery life in Japan. Reportedly, over two million Glo devices have been sold since its launch in December 2016 and mid-January 2018. The success of Glo demonstrates that emerging tobacco innovations offer new benefits which are viewed by smokers favorably, says leading data and analytics company GlobalData.
The company's report, 'Success Case Study: British American Tobacco's Glo', states that identifying the market leader product and attempting to overcome its weaknesses such as flavor variations and design, helped Glo to become a strong competitor.
The heated tobacco system was not new to the market when it was launched. Philip Morris' IQOS is the first 'no-burn-tobacco' device in Japan. However, the BAT device offers unique features – simple one-button design, improved functionality, flavor and device shape – over its main competitor.
According to GlobalData's research, 'simple to use' aspect is the top priority in the packaging of these products. In addition, Japanese smokers tend to rely on time-saving products and services more than non-smokers.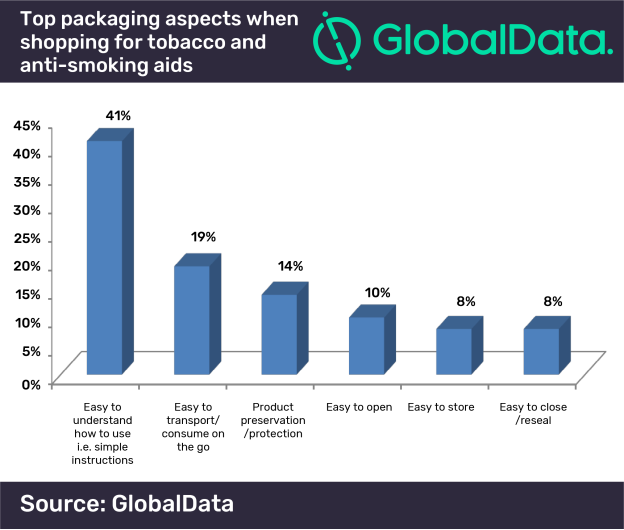 IMAGE FOR PUBLICATION – Please click here for a high resolution image
Glo comprises a battery-powered device that heats specially-designed tobacco sticks – Kent Neostiks – to approximately 240 degree Celsius. This process produces a nicotine-containing aerosol/ vapor with a natural tobacco taste. Glo allows users to smoke up to 30 Kent Neo Sticks with one full charge, which is also highly appealing, in comparison to IQOS which requires charging every time the user smokes.
Mitsue Konishi, Senior Innovation Analyst at GlobalData says: "Unlike IQOS, Glo combines its battery and heating device in one. The simple system appeals to Japanese smokers, as they generally seek tobacco and anti-smoking devices that are easy to understand how to use such as including simple instructions."
GlobalData found that 66% of Japanese smokers prefer tobacco flavors among tobacco and anti-smoking products, followed by 13% who prefer minty/floral flavor. Currently, Kent Neosticks offer eight flavors compared to six offered by IQOS.
In addition, smokers in Japan tend to find customizable aspects appealing. BAT offers variations in the Glo device color and a colorful sleeve to customize the product to appeal to these smokers.
Konishi concludes: "Although regulations relating to tobacco products vary depending on markets, fundamentally understanding what smokers are looking for in tobacco products is essential and highly useful to develop new innovations. Glo demonstrates that a late comer product does not need to follow the same features of the first product in the market. It overcomes potential weaknesses in the IQOS and offers features that are different from its competitor."
ENDS
For more information
To gain access to our latest press releases: GlobalData Media Centre
Analysts available for comment. Please contact the GlobalData Press Office:
Asia-Pacific: +91 40 6616 6809
EMEA & Americas: +44 (0)207 832 4399
Email: pr@globaldata.com
To gain access to our latest press releases and expert analysis on developments in your industry, please connect with us on:
GlobalData.com | LinkedIn | Twitter
Notes to Editors
Comments provided by Mitsue Konishi, Senior Innovation Analyst at GlobalData
Information based on GlobalData's report; Success Case Study: British American Tobacco's Glo
This report was built using data and information sourced from proprietary databases, primary and secondary research, and in-house analysis conducted by GlobalData's team of industry experts.
About GlobalData
4,000 of the world's largest companies, including over 70% of FTSE 100 and 60% of Fortune 100 companies, make more timely and better business decisions thanks to GlobalData's unique data, expert analysis and innovative solutions, all in one platform. GlobalData's mission is to help our clients decode the future to be more successful and innovative across a range of industries, including the healthcare, consumer, retail, financial, technology and professional services sectors.