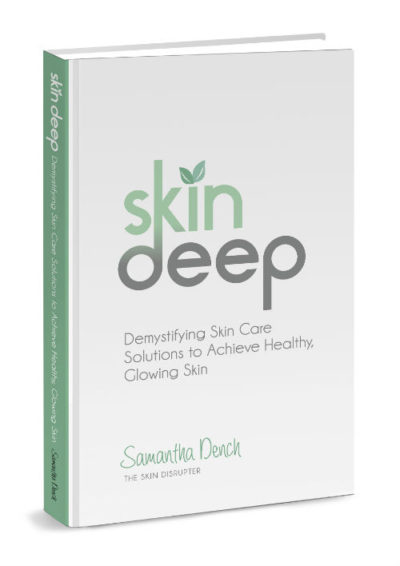 One of the most awesome things about the human body is its ability to heal itself. So many, especially women, spend hundreds of dollars trying to attain perfect skin. Like everyone else, I see the importance in skin care and attaining great skin is very important to me. That's why when I was presented with the opportunity to check out Samantha Dench's book, "Skin Deep: Demystifying Skin Care Solutions to Achieve Healthy, Glowing Skin", I jumped at the opportunity.
This book is filled with gems and tips on how to attain your best skin ever! The author, Samantha Dench is very qualified to speak and write on this topic. As Samantha is a licensed esthetician and spa owner.
After reading this book, I learned so much invaluable information and my skin has been showing it. As a health enthusiast, I loved Samantha's message of taking care of your skin from the inside out. She is also a believer that great skin care starts with what you put into your body. We've all heard that the keys to great skin is exfoliating, cleaning, toning and moisturizing, but 'Skin Deep' goes much deeper into this topic to really help with getting a routine that will work for you and provide the best results for healthy, glowing, beautiful skin. She also helps you navigate the world of estheticians and helps you find the best skin care expert for you. Did I mention she also tackles anti-aging?
Check out Samantha Dench's book today by clicking the link:http://skindeepil.com/skindeep-book/ ! If you're in the States, you can also visit one of Samantha's Illinois or Texas locations!